15/07/2021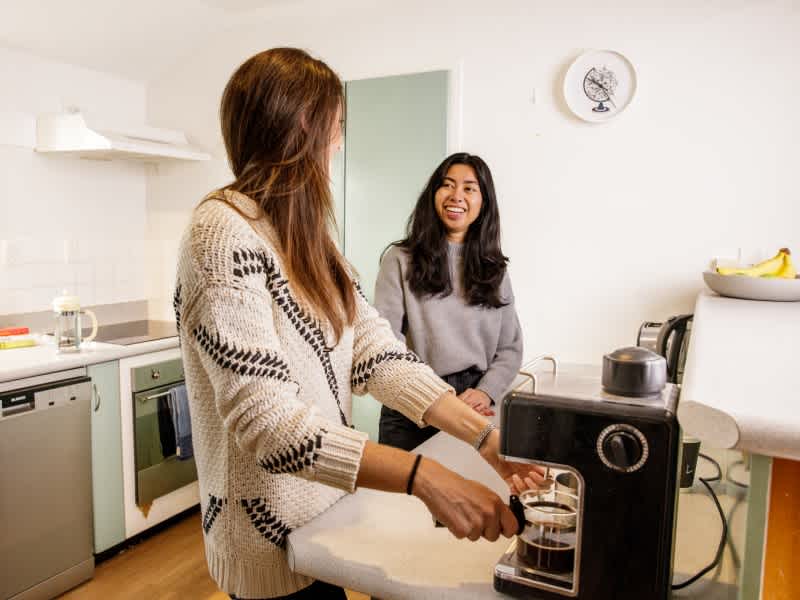 Whether you're moving into your first flat or you've been renting for years, sometimes it's hard to know where to find the answers you need. So, we've asked our team of experts to help answer the most common queries we get from renters. This is one of a series of articles that cover what you need to know about contents insurance.
1. What is renters insurance?
Essentially it is contents insurance but often referred to as 'renters insurance'. At AA Insurance, we have two different levels of contents insurance depending on your needs.
Our budget-friendly Limited Contents Insurance Policy is a good option if you only want to cover those events which are hardest to recover from, such as burglary, fire, storm, floods or natural disasters with the option to add cover for accidental loss or damage and theft for your mobile phone, and/or laptop/notebook/tablet.
Our more comprehensive Contents Insurance Policy keeps you fully protected with a higher level of cover. This product includes all of the above, as well as theft, accidental loss and accidental damage. With this policy your mobile phones, laptops, notebooks and tablets are automatically covered for accidental loss or damage and theft, and there are options to lower your excess for hearing aids and/or eyewear.
You can find out more and compare our two contents insurance policies here.
2. How much cover do I need?
The amount of cover you need will depend on what you own. People often think of personal items like a mobile phone, sports gear, laptop or sunglasses, but can forget some of the more everyday items like cutlery, bedding and towels. 
It's a good idea to go through all of your belongings, room by room, and work out how much it would cost to replace everything - you might be surprised! In fact in 2020, the average renters' contents we insured was $46,000 and our average home owner contents cover was $82,000. 
Here's a handy online calculator, provided by 'Sum Insured Pty Ltd', to help you work out how much stuff you have and what cover you need.
While you are living at home with your parents, your personal possessions will be covered under their AA Insurance Contents Insurance Policy. If you're studying at uni and living in a Halls of Residence, your belongings may still be covered by your parent's policy. The most we would pay is $5,000 per child, per event. It pays to check with your parents what cover they have, as this cover is not provided under our Limited Contents Insurance Policy. But when you leave the accommodation provided by a tertiary institution you'll need your own contents insurance. 
Our online contents comparison can help you if you're unsure what level of cover would best suit you.
3. I don't own much stuff so why do I need insurance?
While you may not think you have much to insure, it's crazy how quickly a few things can add up, especially if you have to replace more than one item when something happens. If you had to, would you be able to afford to replace everything you own at once?
Then there are the other things you're covered for by insurance, such as temporary accommodation. If the house you're renting is damaged and you need to find somewhere else to stay, AA Insurance will cover the increase in rent above what you usually pay, for up to four weeks. It'll also cover the cost of temporarily storing your things during this time or putting your domestic pets into care.
Finally, contents insurance does more than just protect your belongings. With AA Insurance, your legal liability is covered up to $2 million.
4. What is legal liability cover?
Contents insurance isn't just about damage or loss to your things. Often accidents or 'events' involve other people and other people's things.
Put simply, if you accidentally damage the rental property you live in, you may be held legally liable for the damages of up to the equivalent amount of four weeks rent, or the amount of the landlord's excess, whichever is the lowest. At AA Insurance, we cover your liability in these situations and the most you will need to pay is your excess.
If you have contents insurance with AA Insurance, your legal liability is covered up to $2 million. Not all insurance companies offer this much legal liability cover, so do check. You can find out more about legal liability on our blog.
5. Does my contents insurance cover my flatmates too?
No, sorry. An AA Insurance contents policy only covers your belongings, not your flatmates'. The same goes for legal liability cover, which only covers the policy holder and not your flatmates. With this in mind, it could be worthwhile for all those who are renting to consider taking out their own contents insurance. This will ensure that each flatmate can protect their individual property, as well as themselves from potential debt.
6. Are my belongings covered when I'm away from home?
Yes. AA Insurance contents insurance policies will cover your belongings at home or if they are temporarily removed from your home, such as when they're in your car or when you're out and about, in fact, anywhere in New Zealand.
It's important to remember that if you take your belongings away with you on a trip outside of New Zealand, you'll need to arrange appropriate travel insurance.
7. Am I covered under my landlord's insurance?
Usually, no. Your landlord will likely have their own insurance for the rental property as well as for whatever contents they own in that rental. However, this doesn't include cover for you or your belongings, so you will need to take out your own insurance.
Any questions?
Now's a great time to review your insurance. We recommend checking your details are up to date and ensuring the policy and cover you've chosen is right for you and your insurance needs.
If you have any questions about your insurance, need to update your AA Insurance policies or would like a quote, don't hesitate to contact us. We're open from 8am to 8pm weekdays and from 8am to 6pm weekends and public holidays.
This blog provides general information only and is not intended to be a recommendation or personalised financial advice. Excesses, terms, conditions, limits and exclusions apply to AA Insurance Limited's policies. Please check the policy wording for details of cover. The provision of cover is subject to the underwriting criteria that apply at the time.
Have a question for us?
Find out why we're consistently awarded best insurer and most satisfied customers:
Make an online enquiry
Call us on 0800 500 231
8am-8pm Monday to Friday.  8am-6pm weekends & holidays