13/07/2022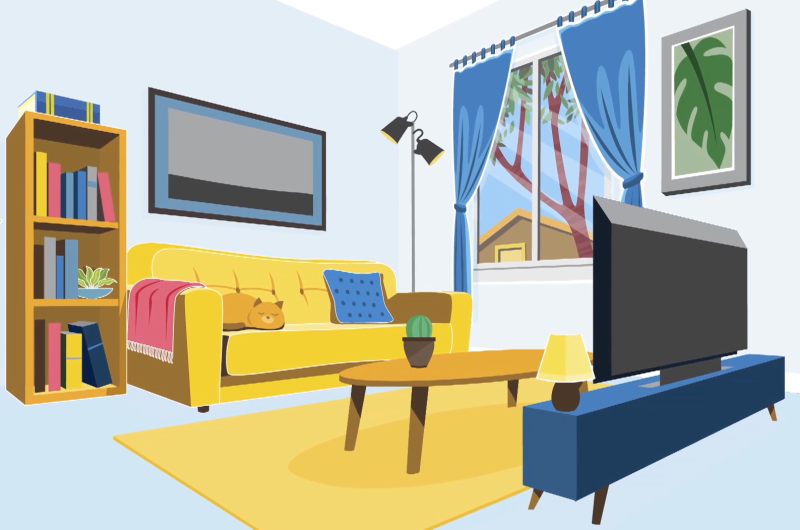 If you've been inspired by the show to start on your own decluttering project, here are a few things to keep an eye out for as you move around the house.
Proof of ownership
If you come across any purchase receipts or valuations of high value items, make sure you put them in a safe place or take digital copies of them, as they may prove useful in the future. They can be used as proof of ownership if you ever need to make a claim on your contents insurance. As well as serving the primary purpose of proving ownership, these types of documents can provide detailed information about your lost or damaged item so you can be properly compensated for the loss. Read our blog to find out more about proof of ownership.
Keep an eye out for damage
As you move items and furniture around, keep an eye out for any signs of gradual damage, like wear and tear. Gradual damage is deterioration to property caused over time. Some gradual damage is hidden, so it isn't easy to spot. It's important to make sure you are properly maintaining your home and picking up on tell-tale signs, as gradual damage is a common exclusion in home insurance cover. Find out more about gradual damage in our blog.
Fire safety
Organising your home provides a good opportunity to review fire safety. If you haven't already, we recommend installing smoke alarms into your home to protect your property and, more importantly, you and your family. If you need help understanding what type of alarms to install, how many you'll need and where to install them, then check out the Fire and Emergency website.
Home emergency kit
Did you know that it's a government recommendation that every home has an emergency kit with food and water to last at least 3 days? Being prepared by having the right resources on-hand could eliminate a great deal of stress if there is an emergency. While there are pre-assembled emergency kits you can buy, you can also put together your own. You might already have most of the things you need so keep an eye out for items on this list when you're organising your home.
The value of your contents
As you work your way through your possessions, you may be surprised by how much you own. It can be hard to figure out how much your stuff is worth; you can use this handy calculator, independently provided by Sum Insured, to help you calculate your sum insured, an estimate of how much it would cost to replace the contents of your home. When you take out contents insurance, you will need to set a sum insured, which is the total amount your contents are covered for. If you have an existing contents policy with us and you need to amend your cover, you can do that online through My AA Insurance, or over the phone on 0800 500 213. If you need any help, just get in touch.
Any questions?
Now's a great time to review your insurance. We recommend checking your details are up to date and ensuring the policy and cover you've chosen is right for you and your insurance needs.
If you have any questions about your insurance, need to update your AA Insurance policies or would like a quote, don't hesitate to contact us. We're open from 8am to 8pm weekdays and from 8am to 6pm weekends and public holidays.
This blog provides general information only and is not intended to be a recommendation or personalised financial advice. Excesses, terms, conditions, limits and exclusions apply to AA Insurance Limited's policies. Please check the policy wording for details of cover. The provision of cover is subject to the underwriting criteria that apply at the time.
Have a question for us?
Find out why we're consistently awarded best insurer and most satisfied customers:
Make an online enquiry
Call us on 0800 500 231
8am-8pm Monday to Friday.  8am-6pm weekends & holidays