16/11/2023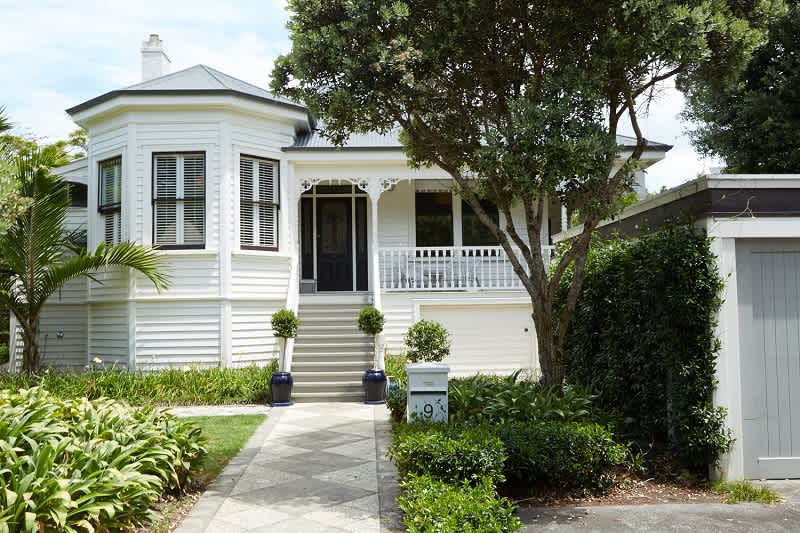 Selling your home can be a huge undertaking; from choosing a real estate agent to touching up paint, fixing that dodgy cupboard, choosing a marketing campaign and so much more. It's such a big job that we can often forget about some of the finer details like our insurance. So, we've prepared the below to help you get ahead.
Open homes
Open homes are the perfect opportunity for you to show off your home and show potential buyers what they'll be missing if they don't place an offer. However, they can also be the perfect opportunity for unwanted guests with light fingers.
It's important you take steps to protect your home and contents. Don't leave high value items like jewellery, jewellery boxes, money, passports or small electronic items lying around. Ensure they're put away in a safe place or better yet, take them with you. Don't forget to also remove the post-its with passwords and alarm codes as well as any spare keys.
If anything does happen and you have our Contents Insurance Policy, we will cover your contents if they unexpectedly go missing, as long as you have taken reasonable precautions before inviting a guest into your home. You will not be covered for any acts by your guest that are intentional, reckless or have criminal intent, other than theft.
If you have our Limited Contents Insurance Policy, you will not be covered in the above scenario as the cover is limited to burglary, fire, storm, flood and natural disaster only.
Contents in storage
When it comes to presenting the best version of your home, real estate agents might recommend the 'less is more' approach and ask you to declutter. If they do, you can rest easy knowing that our Contents Insurance Policy will cover your contents while they are kept in a professional storage facility. If you decide to put some of your contents into storage, you need to be aware that cover for your contents in storage is limited to loss caused by:
fire, explosion or lightning,

storm or flood,

burglary by forced entry,

malicious damage or vandalism,

water or oil escaping from, or freezing in, a tank, pipe, water or heating system,

impact by vehicle, aircraft, falling trees or branches.
Our Limited Contents Insurance policy will also cover your contents while they are kept in a professional storage facility. Cover for your contents in storage under this policy will be limited to loss caused by burglary, fire, storm, flood and natural disaster only. If your contents will be kept in storage but not in a professional storage facility, please contact us to discuss your cover.
Settlement day
Once you've sold your house, you might be tempted to start cancelling subscriptions and clearing bills that you won't need for a while. If one of those is your insurance, ensure this isn't cancelled or changed until your settlement day. Up until this date, you still own the home so it's your responsibility to ensure it's protected.
What about the new house?
Now that you've almost sold your house, you might be thinking about the next dream house to buy. We've got you covered with a few things to look out for, based on our experience with common home claims. Don't forget to read our blog on the nuts and bolts of buying a home.
We can also help answer any questions you might have about insuring a new home, provide a quote to get your new policy started or, better yet, once you purchase your policy we can provide a Certificate of Currency. If your settlement date is more than 45 days away and you or your bank need assurance of cover, we can provide a letter of intent instead. This means that we have approved the quote according to our existing underwriting guidelines, and this approval will remain until the policy is started, provided it still meets our underwriting guidelines at that time.
Don't forget to update the address on your car and contents insurance too. We can do this at the same time as we set up your new home insurance policy and it shouldn't take more than 20 minutes.
Any questions?
Now's a great time to review your insurance. We recommend checking your details are up to date and ensuring the policy and cover you've chosen is right for you and your insurance needs.
If you have any questions about your insurance, need to update your AA Insurance policies or would like a quote, don't hesitate to contact us. We're open from 8am to 8pm weekdays and from 8am to 6pm weekends and public holidays.
This blog provides general information only and is not intended to be a recommendation or personalised financial advice. Excesses, terms, conditions, limits and exclusions apply to AA Insurance Limited's policies. Please check the policy wording for details of cover. The provision of cover is subject to the underwriting criteria that apply at the time.
Have a question for us?
Find out why we're consistently awarded best insurer and most satisfied customers:
Make an online enquiry
Call us on 0800 500 231
8am-8pm Monday to Friday.  8am-6pm weekends & holidays