27/11/2023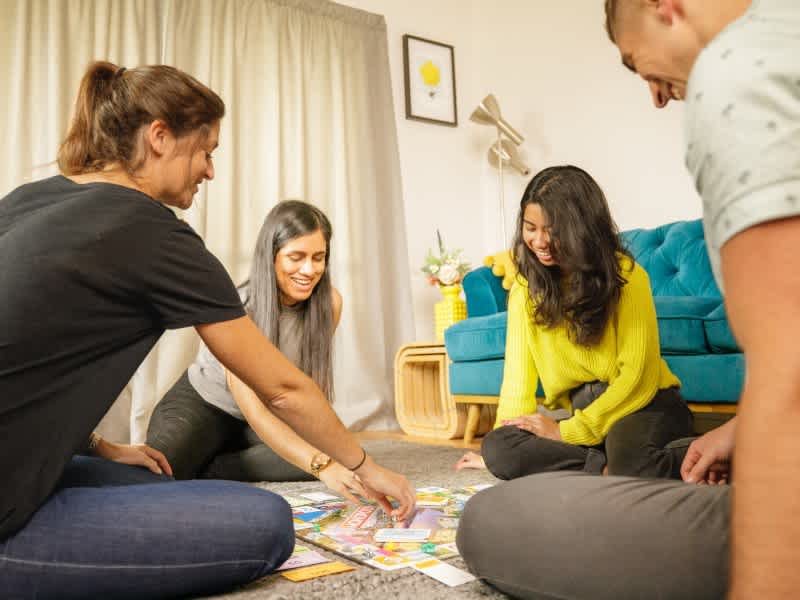 With many Kiwis renting, it makes sense for tenants to better understand the who, what and why of insurance. We've put together a few tips to help renters protect themselves and their property while renting.
1. Know the value of your stuff
You may not think you have enough stuff to make it worth taking out insurance, but you may be surprised how quickly it all adds up. Everything from your personal items such as clothing and jewellery, electronics like your mobile phone or laptop and any homeware you own - like crockery, whiteware and furniture - is all covered by contents insurance. This handy calculator can help you work out how much your stuff is worth.
2. Cover for your belongings
Whether you've rented for years or are moving out of home and into your first flat, it's important that you take out contents insurance to cover you and your belongings. Contents insurance is there to give you peace of mind should something happen because unexpected events outside of our control can happen, even if you're really careful.
At AA Insurance, we offer two different options of contents insurance to allow you to choose the policy that best suits your situation:
Contents Insurance - our most comprehensive policy, which provides cover for your contents if they are lost or damaged by a sudden, unforeseen and accidental event, as well as the bigger types of events which can happen, such as natural disasters. Optional extras can be added to your policy, including cover to reduce your excess for hearing aids or eyewear.

Limited Contents Insurance - this type of policy may suit you if you only want to cover the events that are hardest to recover from, such as burglary, storm, fire, flood and natural disaster. Although this policy covers you if you accidentally damage someone else's property and are legally liable for the damage, it does not cover you for accidental damage to your own property, caused by yourself or others. However, optional extras can be added to your policy such as cover for mobile phones, laptops, and tablets.
You can find out more and compare our two contents insurance policies here.
3. Protect yourself from legal liability
Contents insurance does more than just protect your property. It can also protect you financially by covering your legal liability for the accidental damage you may cause to other people's property. According to the 2019 Residential Tenancies Amendment Act, a tenant is liable to pay four weeks rent or the landlord's insurance excess - whichever is lower - if they cause careless damage. For example, if you spill wine on the carpet or leave a hot pot on the bench causing a burn mark, you may be found legally liable for the cost of the repairs.
With contents insurance, you're covered – up to $2 million of liability cover if you're an AA Insurance customer – regardless of how much cover you have taken out to protect your belongings. If you're not insured, then you'll be required to pay for the damage out of your own pocket.
Legal liability might also include cover for any court ordered reparation in the unfortunate situation where you cause accidental injury to another person. An example might be if you injure a pedestrian by riding your bike through a red light and a court orders you to pay reparation due to the injury caused. If you're an AA Insurance customer, your contents policy will include up to $250,000 worth of cover for incidents like this.
4. Cover for the unexpected
Contents insurance can help should your rental home become uninhabitable after an event such as after a flood or a fire. If you're insured with AA Insurance, we will cover the increase above the rent that you were previously paying while you are in temporary accommodation, this cover is for a maximum of four weeks. If needed, your insurance will cover the cost to move and/or temporarily store your things during this time too.
5. Sharing with flatmates?
It's good to remember that your policy covers you and your family members. If you're renting with others however, it's important that each flatmate takes out their own contents insurance. This will help everyone protect their individual property, as well as themselves from potential legal liability.
Any questions?
Now's a great time to review your insurance. We recommend checking your details are up to date and ensuring the policy and cover you've chosen is right for you and your insurance needs.
If you have any questions about your insurance, need to update your AA Insurance policies or would like a quote, don't hesitate to contact us. We're open from 8am to 8pm weekdays and from 8am to 6pm weekends and public holidays.
This blog provides general information only and is not intended to be a recommendation or personalised financial advice. Excesses, terms, conditions, limits and exclusions apply to AA Insurance Limited's policies. Please check the policy wording for details of cover. The provision of cover is subject to the underwriting criteria that apply at the time.
Have a question for us?
Find out why we're consistently awarded best insurer and most satisfied customers:
Make an online enquiry
Call us on 0800 500 231
8am-8pm Monday to Friday.  8am-6pm weekends & holidays