19/06/2018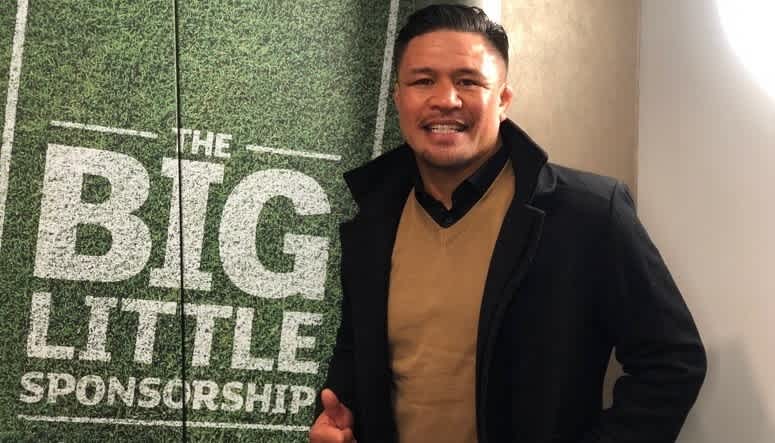 To celebrate an epic year as an official sponsor of Eden Park, we're going bigger…by going smaller!
Our latest campaign, The Big Little Sponsorship – A Big Deal for Little Teams, is all about making a sports sponsorship come true for some of our future sports stars, the heroes-in-the-making that could be found at a deserving Auckland primary school. The winning school will receive $10,000 worth of new sports gear, an upgraded sports turf by the Eden Park groundsman, a VIP tour at Eden Park and a school visit from Keven Mealamu. Nominations will be judged against a judging criteria by a judging panel of representatives from AA Insurance, Eden Park Trust and campaign ambassador, Keven Mealamu.
We're excited to have rugby legend, Keven Mealamu on board as an ambassador for this campaign. Keven's an advocate for getting kids involved in sport at an early age.
"The Big Little Sponsorship is a cool way to champion sport in schools and help invigorate the passion for sport."
"It's good for kids to play sport: they talk to people and learn to work together. They also learn respect for their team mates and opposition. And they learn that it takes hard work to achieve something worth achieving," he says.
However, Keven says the most important thing is having fun. "You don't have to take things too seriously – parents need to remember that too!"
Grass roots sport is a staple for Kiwi kids growing up in New Zealand. Kids participating in sport and recreation is a terrific way to learn about fair play and keep active. A Physical Activity for Kids report created by the Ministry of Education and Sport New Zealand, recognised the important role schools play in getting kids involved with sport. The report noted that because nearly all children and young people attend school, the school community is one of their key providers of physical activity experiences. Schools have unique opportunities to provide adequate physical activity for all young people on an equal basis through official compulsory physical education programmes as well as through school sport programmes and after school leisure-time physical activity initiatives.
By celebrating grass roots level sport with our Big Little Sponsorship competition, the winning school will be able to boost their own sports initiatives within the school and create more opportunities for students to get involved and excited about sport.
So, if you know a deserving Auckland primary school that could really make use of our prize, be sure to nominate them for our Big Little Sponsorship before Monday 16 July.
Have a question for us?
Find out why we're consistently awarded best insurer and most satisfied customers:
Make an online enquiry
Call us on 0800 500 231
8am-8pm Monday to Friday.  8am-6pm weekends & holidays