09/12/2016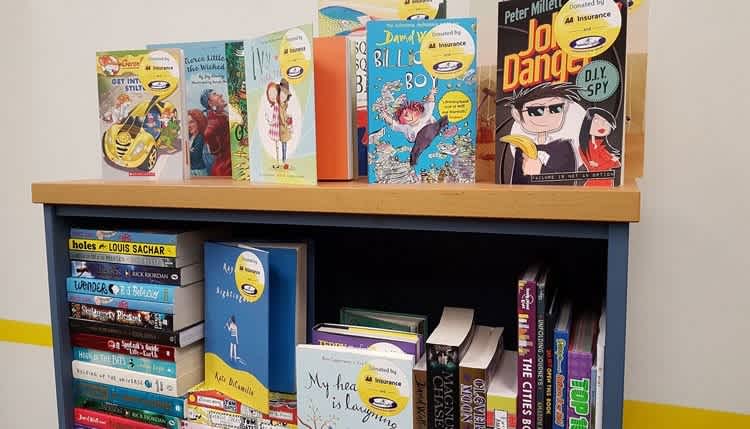 When AA Insurance heard about some primary schools around New Zealand struggling for reading resources, we wanted to help out by donating a selection of books.
We asked the team at Blue Light – the charity that helps build positive youth and police partnerships - for some help identifying four low-decile schools that could do with $1,250 worth of books each.
AA Insurance is a long time sponsor of Blue Light and we've worked with the team on a number of youth-focused projects. They have an amazing connection with schools and kids from around the country, so we knew they'd chosen four worthy schools.
Here's a little bit about each school:
Birdwood School is in Ranui, West Auckland. Staff struggle with limited resources yet despite this, they work hard for the school to be part of their community, holding a variety of events and helping support students and their families.

Wairakei School is based in a rural area just outside Taupo. Blue Light has a strong history with this school, with its camp based next door. The two often share resources, with Blue Light having access to the school grounds for after-hours events, and in return students from the school are able to stay at the camp once a year for a complimentary outdoor education experience.

Welcome Bay Primary is a local school near Blue Light's National office in Tauranga, and is based in an area where resources are tight. Again, Blue Light has worked with this school on a number of occasions and it is strongly supported by its local branch.

Lee Stream School is a small, rural school just out of Dunedin, with students from years one to eight. This school was selected because of the commitment of its principal, Kim Allen, who has shown she can do wonders with the resources that the school receives or is gifted.
The team from Blue Light says the reading resources will make an incredibly positive impact to each of these schools and their students. So, happy reading everyone!
Have a question for us?
Find out why we're consistently awarded best insurer and most satisfied customers:
Make an online enquiry
Call us on 0800 500 231
8am-8pm Monday to Friday.  8am-6pm weekends & holidays