08/02/2016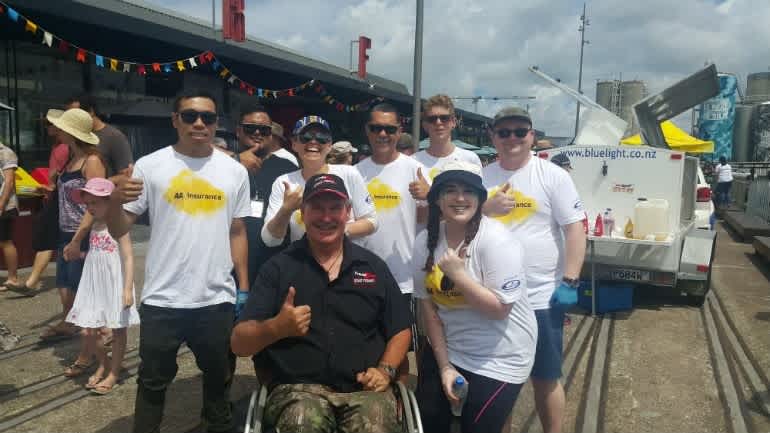 The annual Blue Light Kids Gone Fishin' event is all about the simple things in life; hanging out with family, enjoying the sun as well as a morning's fishing over the Waitemata Harbour at Wynyard Quarter. The Auckland event, held over the city's anniversary weekend in late January, kick started a line of events throughout the country.
AA Insurance is the principal sponsor of Blue Light, so there was no shortage of staff volunteers to dazzle everyone with their sausage sizzling skills, and make sure the more than 2,000 crowd had plenty of sunscreen and remained hydrated during the long hot weekend. With face painting, Blue Light freebies, chocolate, and AA Insurance beach bags up for grabs, every child had the biggest smile on their face. The AA Insurance team even got their hands dirty cutting bait and unhooking fish.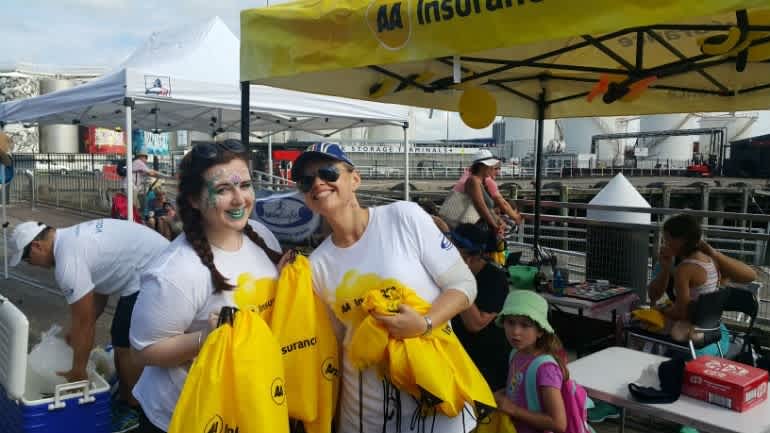 New Zealand fishing legend, and Blue Light patron, Graeme Sinclair joined the fun to give advice and encouragement, as well as select  winners for a raft of grand prizes. These included fishing rods, for those who caught the largest fish.
And speaking of fish – there were plenty! Smiles and cheers erupted as snapper came up to the pier one after the other. Some fish lived to tell their own tale however. One sting ray made it to land, but was gently released back into the water again, while one fisherman hooked 'The Big One' to soon discover his fish had other plans that day. The look of horror on his face was priceless as his line snapped and his fish hurtled back to the depths below. But hey, it sure made for a great fishing adventure and an even better story.
Have a question for us?
Find out why we're consistently awarded best insurer and most satisfied customers:
Make an online enquiry
Call us on 0800 500 231
8am-8pm Monday to Friday.  8am-6pm weekends & holidays