20/10/2016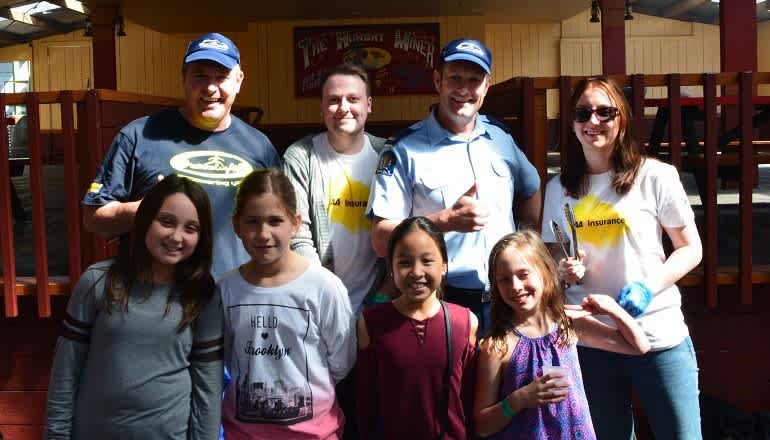 Can you imagine cooking 5,000 sausages and buttering 250 loaves of bread over the weekend? Well that's just what an eager group of AA Insurance volunteers did when they signed up to help feed almost 3,000 kids during the annual Blue Light Fun Days at Rainbow's End.
Blue Light is a community policing youth programme that's run events and activities for young people throughout New Zealand for over 30 years. It aims to reduce young people becoming an offender or victim of crime, and to build better relations between the police, young people, their parents, and the community. AA Insurance is a proud principal sponsor of Blue Light and we love to get involved and help this great charity in any way that we can. 
So, on the mornings of Saturday 10 and Sunday 11 September, the AA Insurance volunteers arrived to ramp up the barbie, while the kids, aged from eight to 14 years, made an eager start on the theme park. They were so excited that most took to the first rides they came across. And boy did they get hungry! Luckily there was an endless supply of sausages on hand.
The team from Blue Light later crunched the numbers and it turned out that as well as cooking thousands of sausages, and buttering hundreds of bread slices, the AA Insurance volunteers also made their way through 25 litres of tomato sauce, and poured 480 litres of cordial – not a bad effort!
It was evident that the group of young ones had a great time, with smiles from ear to ear by the end of the day. Funnily enough, so did all the volunteers, and just goes to show, you're never too old to enjoy a Blue Light Fun Day.
Have a question for us?
Find out why we're consistently awarded best insurer and most satisfied customers:
Make an online enquiry
Call us on 0800 500 231
8am-8pm Monday to Friday.  8am-6pm weekends & holidays