11/02/2016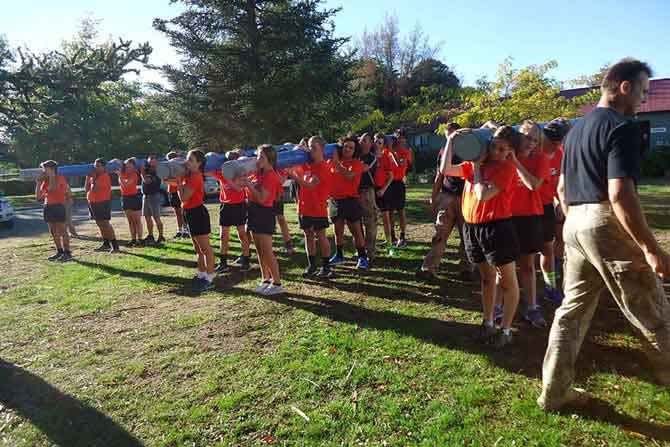 It's mid-winter in Auckland 2015, and three teenage boys are milling around someone else's neighbourhood during the school holidays. They take a shortcut down a back section, and spot a laptop through a house window. They don't have one, but want one.
The younger boy, 13, is encouraged to throw a rock through a glass ranch-slider, giving him and his companions, aged 17 and 19, access to two laptops, a hard-drive, and two old mobile phones.
They make their way back out onto the road with their booty, through a train station and into a crowded fitness facility. Little do they know a neighbour has spotted them from her kitchen window, called the police, and tracked their getaway.
Trish, the homeowner, gets a call from police as the robbery is in progress.  By the time she gets home it's all over - the teens have been caught, identified, and the older two charged as adults. The 13-year-old gets sent home, but is assigned his own police youth aid officer who'll monitor him for the next couple of years. This is where his life, as the middle child of five who's sharing his parents' attention with his sibling's own kids, does a sharp 180.
The youth aid officer works with the teen's school and his family to make sure he's kept on the straight and narrow, and also helps him front up to the woman he's robbed by encouraging him to attend a Restorative Justice Meeting.
"He was scared, and embarrassed about having to meet me," says Trish. "He asked his youth aid officer to read his letter of apology aloud. But the process gave him an understanding of how he made me feel. The shame of turning up and meeting his victim – it made it real for him."
Fronting up also meant he'd taken the first step towards being accepted on a Blue Light leadership course, because he'd made the effort to handle the tough stuff. Blue Light's a community policing youth programme sponsored by AA Insurance that aims to reduce young people becoming an offender or victim of crime. It holds events and activities to help kids get back on the right path. And it's working for this teen.
"One week on a leadership camp, away from home, getting up at 6am and running through mud and doing push-ups. He just loved it," says Trish. "During our meeting he told me he's now enrolled in the army cadets, will take his first level NCEAs, and is looking to get into the army.
"After being on the Blue Light camp he's trying to turn his life around, and doesn't want to be in trouble with the police. I'm pleased to say, there's definitely hope for this boy."
Have a question for us?
Find out why we're consistently awarded best insurer and most satisfied customers:
Make an online enquiry
Call us on 0800 500 231
8am-8pm Monday to Friday.  8am-6pm weekends & holidays