30/06/2021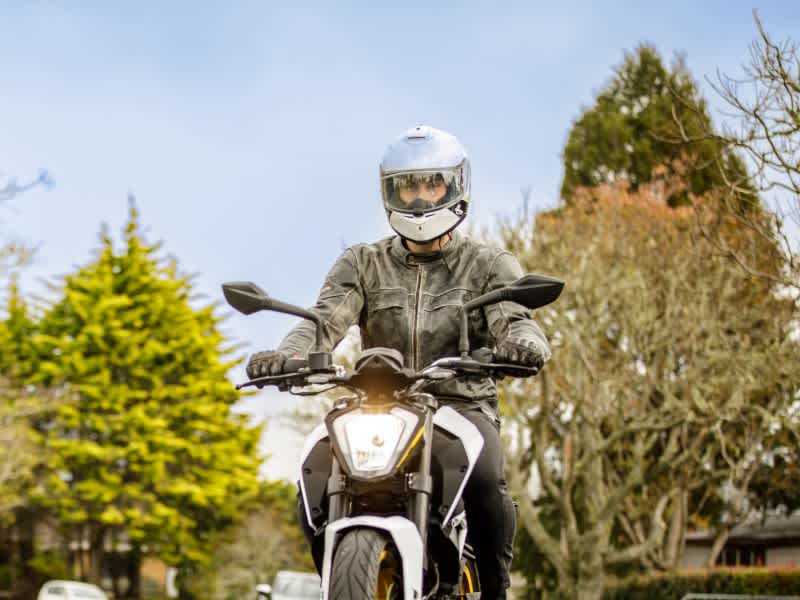 There's a unique kind of freedom that comes with riding your motorcycle. Today, AA Insurance insures over 6,000 motorcycles and mopeds for Kiwis across New Zealand. Our extensive list of motorcycles we cover includes Ducati, Triumph, Aprilia, Victory, Buell, Cagiva and Harley Davidson. To help you navigate your way around motorcycle cover, we've put together answers to some frequently asked questions.
Why get motorcycle insurance?
Insurance is designed to give you peace of mind should something unforeseen happen to your motorcycle. Accidents can and do happen, even to the most skilled riders. Insurance can also cover other associated expenses, like the cost to replace your helmet or damage to someone else's property because of an accident. Without insurance, you may need to pay for repairs or replacement out of your own pocket, because no matter how careful you are, you can't control the outcome of an accident, theft or fire.
What about mopeds?
Mopeds and scooters are covered under AA Insurance's Motorcycle Insurance Policy. In fact, around 28 per cent of AA Insurance's motorcycle insurance policies are for scooters and mopeds.
How much will I receive if my motorcycle is written off or stolen?
When you take out or renew a Comprehensive or Third Party, Fire and Theft policy with AA Insurance, we agree on a value to insure your motorcycle, which is shown on your policy schedule. This is the amount you will receive if your vehicle is written off or stolen. Other companies may use market value. It is important you check the value shown on your policy schedule and discuss it with your insurer if you have any concerns.
How much will motorcycle insurance cost?
The cost of motorcycle insurance can vary. At AA Insurance, some of the key factors it may depend on are the agreed value (see above), the engine size, the year of manufacture, driver details (such as date of birth and claims history) and the level of cover you select (e.g. Third Party, Third Party Fire & Theft, or Comprehensive).
What about modifications and customisations?
If a motorcycle is significantly different to the factory standard by way of accessories or modifications, AA Insurance may not be able to offer cover. It pays to check that your insurer knows about any customisations. Give us a call so we can chat through your modifications and/or customisations.
What about vintage and classic motorcycles?
Subject to certain criteria, AA Insurance is able to offer cover for pre-1980 motorcycles under our Classic Vehicle Insurance Policy. Older motorcycles that do not meet that criteria can still be insured under our standard motorcycle policy. If you'd like a quote to insure your vintage or classic motorcycle, give us a call on 0800 500 231.
Is my helmet covered?
AA Insurance's Comprehensive Motorcycle Insurance Policy covers your helmet for the New Zealand retail price of the nearest equivalent helmet if it gets damaged or stolen.
What if someone else crashes into me?
If you're in an accident that wasn't your fault and you can identify whose fault it was and provide their details, you may not have to pay any excess.
Do you insure dual-sport motorcycles or dirt bikes?
Dual-sport motorcycles (also known as all-road and dual-purpose) are eligible for on-road cover with AA Insurance. AA Insurance's Contents Insurance Policy provides cover of up to $5,000 for quad bikes, ATVs, dirt bikes and go-carts that are only used off road.
Motorcycle Storage Tips:
If you have to keep your motorcycle outdoors, look for a sheltered area such as a car port and consider using a cover to protect it from the elements.

If you're not able to park your motorcycle on concrete, carefully consider the placement of your kick stand. You don't want it to sink into soggy ground and fall over.

Wherever you park your motorcycle, a bit of common sense may help prevent theft: a disc lock and/or alarm and a cover to conceal it may make it less attractive to thieves.
Any questions?
Now's a great time to review your insurance. We recommend checking your details are up to date and ensuring the policy and cover you've chosen is right for you and your insurance needs.
If you have any questions about your insurance, need to update your AA Insurance policies or would like a quote, don't hesitate to contact us. We're open from 8am to 8pm weekdays and from 8am to 6pm weekends and public holidays.
This blog provides general information only and is not intended to be a recommendation or personalised financial advice. Excesses, terms, conditions, limits and exclusions apply to AA Insurance Limited's policies. Please check the policy wording for details of cover. The provision of cover is subject to the underwriting criteria that apply at the time.
Have a question for us?
Find out why we're consistently awarded best insurer and most satisfied customers:
Make an online enquiry
Call us on 0800 500 231
8am-8pm Monday to Friday.  8am-6pm weekends & holidays