31/03/2022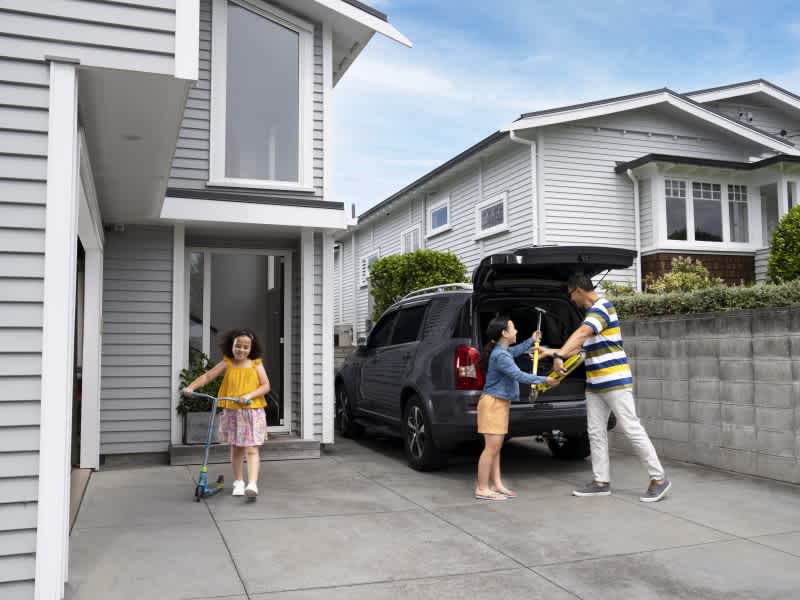 Car insurance isn't mandatory in New Zealand, but there are many reasons why you should consider having it. Let's take a closer look at the benefits of car insurance, as well as the things you should think about before choosing your cover.
What are the benefits of having car insurance?
Insurance protects you against sudden, unforeseen and unintended damage or loss. Depending on the level of cover you choose, this can include theft or sudden damage to your car as a result of an accident, as well as damage you might cause to someone else's car or property. Either scenario can leave you vulnerable to unexpected costs, such as the financial burden of replacing your vehicle after an accident or paying for the repairs to someone else's vehicle if you are liable for the damage.
Another benefit of insurance is that, if you have an accident, your insurance provider will be able to help you to get back on the road faster by liaising directly with other insurer's or parties involved. At AA Insurance, our dedicated team of insurance specialists will arrange for assessors to determine the scale of the damage to the vehicle and organise for repairs to be made by our Quality Repairer network. You can find out more about our car insurance claims process here.
How does car insurance work?
A car insurance policy is an annual agreement between you and your insurance company. You agree to pay an annual premium and an excess at claim time, and the insurance provider agrees to pay for damage when you make a claim, up to the limit of your policy.
A premium is the sum you pay fortnightly, monthly or yearly for your insurance. An excess is the contribution you pay when you make a claim, and your insurer pays the remaining costs to repair or replace your car. You can come to an agreement with your insurer on these figures, but it's important to remember that, if you agree to pay a higher excess and lower your premium, you need to make sure you can afford this amount at claim time.
When you take out insurance, your car will be insured for either the agreed value or the market value, which is the amount that will be paid out if your car is a total loss or stolen, minus your excess and any applicable deductions, such as outstanding premium or on-road costs.
Agreed value is the maximum amount that your insurer will pay for your vehicle if it is a total loss or is stolen. You and your insurer will come to an agreed value when you first purchase insurance, then each year upon renewal. The agreed value should be enough for you to buy a vehicle with the same specifications. At AA Insurance, we insure all vehicles for an agreed value, which you can find on your policy schedule.

Market value is the reasonable retail value of your asset immediately before it was lost or damaged, as set by an independent registered valuer. The amount is based on the condition of the vehicle immediately prior to the loss, its make, model, age, mileage, maintenance and damage.
Once your claim is reviewed and accepted, it can be processed in two ways. If your car is a total loss, you will receive your settlement amount, which is the agreed or market value of your vehicle, minus your excess and any outstanding premium for the 12-month insurance period. If it is repairable, the car will be repaired or you will receive the value of repairs minus your excess.
What level of cover is right for you?
In New Zealand, most insurers offer a selection of covers to choose from. Your choice will determine what types of claims are covered, how much you pay towards your premium and how your claim will be settled should you need to make a claim. It's important to consider all these factors when purchasing a policy, to make sure you fully understand what you're covered for.
We offer three different options of car insurance at AA Insurance to allow you to choose the policy that best suits your situation:
Comprehensive - our highest level of cover provides full insurance that covers accidental damage done to your car as well as any damage you have caused to other people's car(s) or property. This policy also includes cover if your vehicle is stolen or damaged due to fire. At AA Insurance, we have optional benefits available to purchase such as excess-free glass cover or rental cover.

Third Party, Fire & Theft - we'll take care of the costs if you accidentally damage other people's car(s) or property although it won't cover damage to your car, unless it has been stolen or damaged by fire. Your car is only covered if your claim is for your vehicle being stolen or damaged by fire, and in that instance, we'll pay up to the agreed value to repair or replace it. At AA Insurance you have the option to purchase excess-free glass cover on this policy.

Third Party - this covers the damage you cause to someone else's car or property in an accident, although it won't cover any damage to your car.
Other things to keep in mind
Terms and conditions: before choosing a policy, make sure you familiarise yourself with the policy wording so that you understand the terms of the cover and its limits. Pay attention to event limits, which are the maximum amount per claim that is covered for some item categories. Another thing to look out for are the exclusions listed in the policy document.
Optional extras: insurance policies often have standard benefits that are automatically included with your policy, and optional benefits which you can choose to add on to provide you with additional cover at an extra cost. These might include excess-free glass cover for your windscreen or rental cover to get you back on the road in the event of a claim. We recommend checking to see what benefits are provided with any cover and that they meet your needs.
Discounts: it's worth checking for any discounts that may be available. Sometimes, the more insurance policies you have with one insurer, the more discounts you may be able to accumulate, such as AA Insurance's Multi Policy Discount for customers who have more than one eligible policy.
Convenience: having all your policies (such as car, home, contents or landlord) with the one insurer can also make claim time less stressful, and if your claim is for the one event, you may only need to pay one excess. At AA Insurance, we offer our one event, one excess benefit across car, home and contents insurance policies so, if your car gets stolen with your handbag in it, leading you to claim on your car and your contents policies, you will only need to pay one excess.
Key takeaways
Car insurance is a great way to protect yourself and your property against unexpected damage or loss, such as theft, damage to your car in an accident or damage you cause to someone else's car or property. You can work with your insurer to determine your premium, your excess and the value you insure your car for. Different policies can offer different levels of cover with different optional extras, and this can vary from insurer to insurer. It's important to look closely at what is covered and what isn't when purchasing a policy to make sure you won't have any surprises at claim time.
Any questions?
Now's a great time to review your insurance. We recommend checking your details are up to date and ensuring the policy and cover you've chosen is right for you and your insurance needs.
If you have any questions about your insurance, need to update your AA Insurance policies or would like a quote, don't hesitate to contact us. We're open from 8am to 8pm weekdays and from 8am to 6pm weekends and public holidays.
This blog provides general information only and is not intended to be a recommendation or personalised financial advice. Excesses, terms, conditions, limits and exclusions apply to AA Insurance Limited's policies. Please check the policy wording for details of cover. The provision of cover is subject to the underwriting criteria that apply at the time.
Have a question for us?
Find out why we're consistently awarded best insurer and most satisfied customers:
Make an online enquiry
Call us on 0800 500 231
8am-8pm Monday to Friday.  8am-6pm weekends & holidays