11/03/2019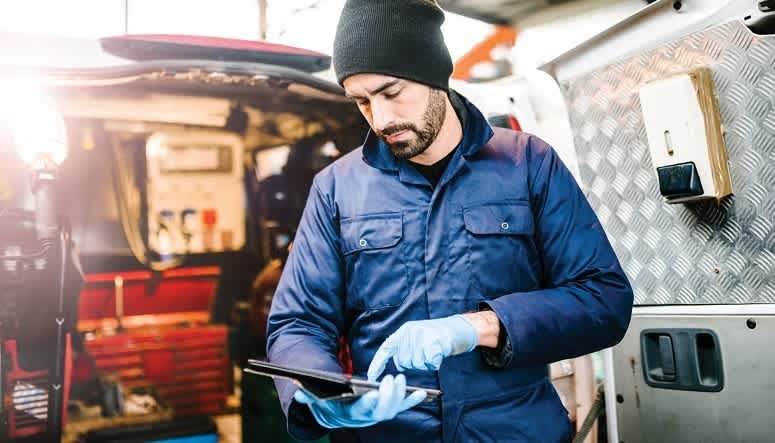 Small businesses drive New Zealand's economy. We think it's time they got the protection they deserve.
Wrapping your head around Small Business Insurance may feel like just another item to add to your ever-growing to-do list but taking the time to cover yourself and your small business is an important step to take as a small business owner. To give you a hand, we've spoken to our Small Business team to get their best tips on how to get started and what to consider.
Where to start?
A good starting point is to consider all possibilities and scenarios that could potentially affect or disrupt your business. Do you operate around other people's property? Does the apprentice zip around in the company car? Are you frequently moving stock, tools or even techy toys from your main place of work? Once you've had your brainstorm, talk to a trusted insurance specialist, and ask any questions you have (no matter how silly you think they are).
Sometimes it can be difficult to know when you do need specialised small business insurance, or if your current home or contents insurance is enough. That's where an insurance specialist makes the difference, they can help you to find the right level of cover that you need.
They can also help you to consider risk situations that may not have crossed your mind, clarify the ins and outs of a policy document, help you understand the claims process and can even discuss your eligibility for a Multi Policy Discount. It's about providing you with the peace of mind by offering insurance that best suits your needs, so you can focus on taking care of your business.
Here's some small business cover types that might be worth thinking about:
Public Liability
If you're a business that operates anywhere near other people, including their homes, cars or personal property, you might find that a client may ask you if you have liability insurance. Being covered for Public Liability can help protect you from the financial consequences of accidental damage to someone else's property or for personal injury to someone (other than your employees) while working, including your defence costs.
Defective Workmanship
Defective workmanship is an additional benefit you can add to your public liability insurance cover. This means, if something was damaged while you were working on it, or damaged as a direct result of your workmanship, you will have some cover. As much as we try to avoid it, mistakes can and do happen. Defective workmanship cover is an option for anyone who regularly performs physical work on a client's property. For example, gardeners, painters, builders and cleaners are likely to be more at risk than an accountant. It's also available for trade business owners with inexperienced or apprentice employees where mistakes could be more common.
Portable Contents
If you take items you use for business away from your base of operations, it may be a good idea to have Portable Contents cover. This covers loss or damage to portable items or stock that you usually carry around with you during your business. Things like tools, laptops, phones and stock, can be covered.
It's important to note that vehicles full of expensive items can be a target for thieves, so it's vital to lock up your vehicle and have commercial vehicle cover if required so that if you have any broken windows, these can be sorted as well. You may find that you have adequate cover under your personal insurance, however commercial vehicle cover has some added benefits that your insurance provider will be able to discuss with you.
After more information about Small Business Insurance? Call our Small Business team on 0800 500 231, request a call back at a time that suits you or find out more information here.
This blog provides general information only and is not intended to be a recommendation or personalised financial advice. Excesses, terms, conditions, limits and exclusions apply to AA Insurance Limited's policies. Please check the policy wording for details of cover. The provision of cover is subject to the underwriting criteria that apply at the time.
Have a question for us?
Find out why we're consistently awarded best insurer and most satisfied customers:
Make an online enquiry
Call us on 0800 500 231
8am-8pm Monday to Friday.  8am-6pm weekends & holidays