06/06/2017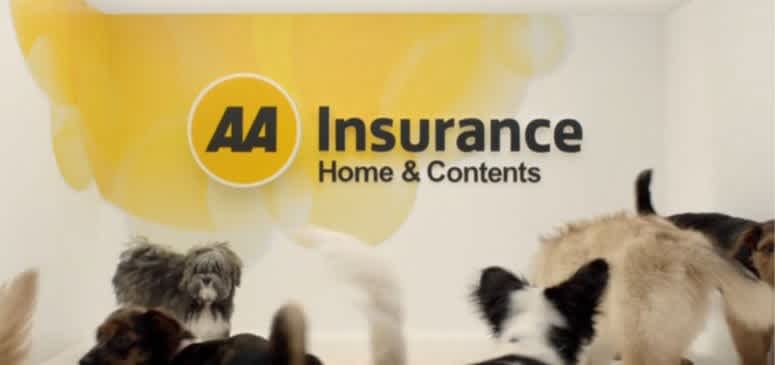 There are things in life that we care about more than others. Like most people I care most about family, including our two puppies – Baxter and Harry. They're both very cute and are both good guard dogs. Actually, Harry thinks he's a Doberman and many a dog 10 times his size has been cowed by him. 
If I'm honest, I wasn't sure about getting dogs but hey, once you have them it's pretty hard not to really care about them.
Other people care about puppies too, and that's how we're getting them to care more about insurance. Tentative link? Let me explain.
Whether we like it or not, generally people don't really have any time or inclination to think about insurance for themselves or their family.
Yes, they may have a fleeting thought - be it positive, negative or neutral - but it's just that, fleeting.
This was our dilemma. No one cared about insurance, which meant no one noticed that we're more than car insurance experts. Sure, we have the AA name and before 2011 we generally focussed on car insurance in our advertising, but we'd moved on. Sadly many consumers, including our customers hadn't and still didn't realised we offered home and contents insurance, and always had.
So in 2012 we changed our advertising to be quite overt about our home and contents credentials. It worked to a certain degree, but over the years we continued to hear, "I wish you'd told us you did home and contents". But, we did, we said!!! Still, no one cared.
We had to think harder about how we could make people take notice.
We had to do something really different! Talk about something others care about and you'll have their attention. And that's what we're doing with our latest campaign, we're giving people a reason to care. But people care about different things so we've mixed it up a little and given them three things to care about.
If you haven't already seen our TV commercials, they feature puppies (my intro now makes sense, right?), grandmas and food – although not all the same time you understand, that would be caring overload!
I'm pleased to say that doing something different is really paying off. Not only are people caring more, they are taking more notice of AA Insurance and understanding we actually do offer more than car insurance. Who knew a French bulldog pup could help sell home and contents policies?
But this campaign isn't just a one trick pony. We've also got another little something up our sleeve for later in the year that will make you go awwww and care a little bit more…about insurance.
About AA Insurance
AA Insurance is an independently operated, New Zealand-based joint venture between the New Zealand Automobile Association (NZAA) and Vero Insurance New Zealand Limited (VINZL). Since 1994 we have demonstrated trusted expertise in home, contents and car insurance in New Zealand, and in 2018 introduced commercial small business insurance. We underwrite our own policies and sell direct to New Zealanders. Our 930+ staff look after over 480,000 customers with 970,000 policies.
We proudly partner with Variety NZ and Eden Park and have been consistently recognised by: Reader's Digest Most Trusted Brands (since 2011) and Quality Service Awards for Car, and Home and Contents Insurance (since 2015), Kantar Customer Leadership Index (since 2019), Canstar Blue Most Satisfied Customers (2011-2018), and the Colmar Brunton Corporate Reputation Index (since 2015) that recognises New Zealand's most successful companies. AA Insurance was also named Consumer NZ People's Choice award winner for car, home and contents (2019 and 2020).
AA Insurance has an AA- (Very Strong) Insurer Financial Strength Rating given by Standard and Poor's (Australia) Pty Ltd. For further information visit aainsurance.co.nz.
For more information please contact:
Media Team, AA Insurance, 027 406 1787, mediacontact@aainsurance.co.nz