01/11/2019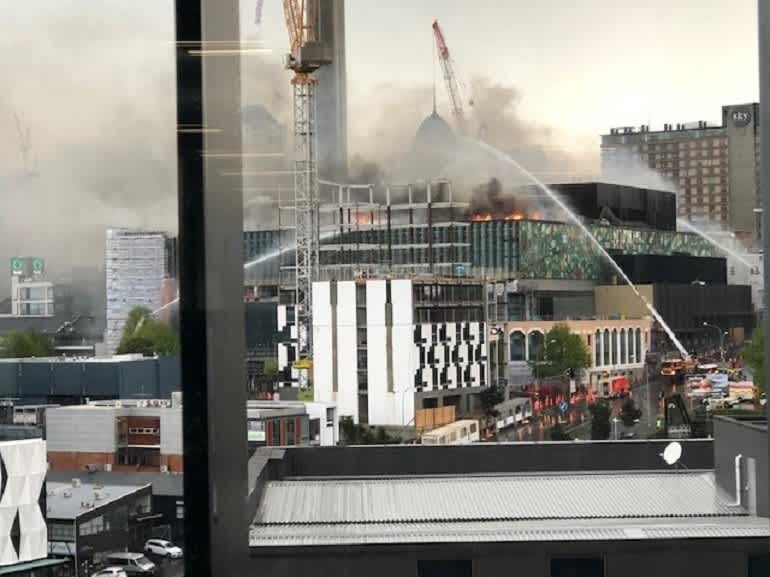 Last week we all witnessed firsthand the devastating fire at the SkyCity Convention Centre and the disruption to staff working in the Auckland CBD. 
Thankfully no-one was hurt and the work of the fearless firefighters who serve our community was amazing. It is at the worst of times that we can fully appreciate their courage.
Following the fire, SkyCity has said that it will carry out a review of its crisis management plan. Incidents like this remind us of the importance of having a robust Business Continuity Plan in place and certainty about who's responsible for what. 
It reminded me that everyone at AA Insurance is responsible for our business continuity management, and as our head office is only a couple of blocks away from SkyCity, last week's fire has given us another opportunity to talk about our BCP with staff and ensure that they:  
keep their contact details up-to-date 

have the BCP information contact number saved as a contact in their phone

participate in any required BCP training and testing and,

update their tools/equipment as far as their ability to work from home
While our business continuity plan wasn't activated, we took steps to ensure the safety of our staff including:
switching off the fresh air intake into Sale Street to avoid toxic smoke entering the aircon system

providing face masks for those who wanted to venture outside

contacting staff who were possibly sensitive to the smoke–asthmatics, pregnant women–and made work from home or alternate site arrangements
Next month, managers will complete a quarterly review of their department plans. This is an opportunity to continue to build on our ability to absorb, respond to and recover from disruptions so that we can ensure staff safety and continue to be there for our customers, regardless of any business interruption we experience.
If you haven't already, now's the time to consider your company's BCP and how you would keep the doors open should something significant happen in your neighbourhood. 
About AA Insurance
AA Insurance is an independently operated, New Zealand-based joint venture between the New Zealand Automobile Association (NZAA) and Vero Insurance New Zealand Limited (VINZL). Since 1994 we have demonstrated trusted expertise in home, contents and car insurance in New Zealand, and in 2018 introduced commercial small business insurance. We underwrite our own policies and sell direct to New Zealanders. Our 930+ staff look after over 480,000 customers with 970,000 policies.
We proudly partner with Variety NZ and Eden Park and have been consistently recognised by: Reader's Digest Most Trusted Brands (since 2011) and Quality Service Awards for Car, and Home and Contents Insurance (since 2015), Kantar Customer Leadership Index (since 2019), Canstar Blue Most Satisfied Customers (2011-2018), and the Colmar Brunton Corporate Reputation Index (since 2015) that recognises New Zealand's most successful companies. AA Insurance was also named Consumer NZ People's Choice award winner for car, home and contents (2019 and 2020).
AA Insurance has an AA- (Very Strong) Insurer Financial Strength Rating given by Standard and Poor's (Australia) Pty Ltd. For further information visit aainsurance.co.nz.
For more information please contact:
Media Team, AA Insurance, 027 406 1787, mediacontact@aainsurance.co.nz