12/12/2018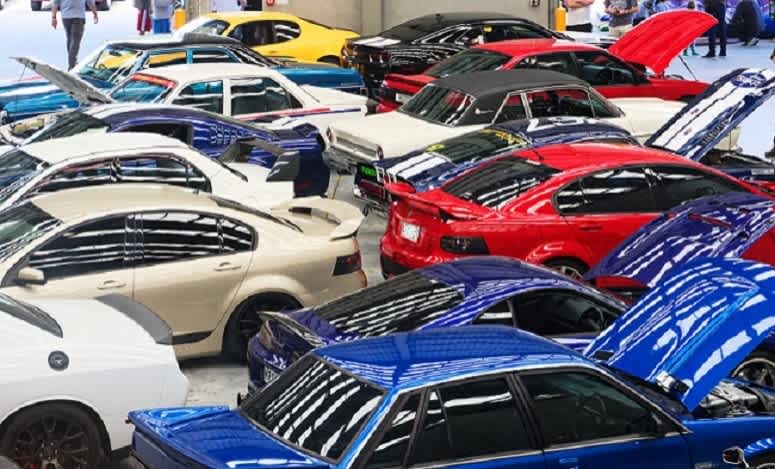 Like other businesses, our motor claims team is fast approaching the Christmas break, but still has much to do to help get our customers back on the road. 
While accidents can and do happen at any time, it's often surprising how many occur in the lead up to the big day itself and during the holidays when road trips are most often taken. Consequently, it's also our busiest time of year for windscreens repairs. 
So, just like other business, we like to prepare in advance to support our customers, in their time of need when many of our own staff and suppliers are on holiday. If you're part of the service industry, you'll understand what it takes to continue looking after customers at this time of year, particularly if you operate with a reduced number of staff.
We've learnt a few things over the years to help our car claims run smoothly, which can hopefully be applied to other businesses as well.
Firstly, control the workload of your staff prior to the break. This means not trying to over-deliver or make promises to customers that you just can't keep, especially when you don't have control over the other businesses integral to your own. In our case that is repairers, parts suppliers and sub-contractors. Our key problem generally relates to parts availability, as suppliers are often closed for the two weeks over the statutory dates. So, even if our repair facilities are open, without access to the right parts, delays for our customers can inevitably occur. The good news is that the glass companies have staff available through the holidays to deal with all those windscreen claims. 
This all means it pays to be aware early on who will be available to service the company's needs throughout the holidays and making sure your people know who to contact, and when. It goes without saying that you'll need to ensure there are sufficient staff numbers available too and if possible, have a few volunteers who will come back to work if needed.
Prepare and empower your staff to produce a temporary fix for customers, should they need it. In our case, it means keeping customers mobile, be it in their own car, or a rental vehicle. Very often by doing so, you can help make the moment pleasurable, when the alternative could mean missing that once-a-year opportunity to see friends and relatives.
If you're able to, use historical data and information to establish trends which have caused concern in the past. It can really be a great way to prevent you from making the same mistake in the future, such as being understaffed at busy times, or running out of stock. Conversely you may uncover trends that have worked well and really benefited customers and staff members. No point in reinventing the wheel, if you've already discovered something that's worked!
The next biggest tip that works well for us is to keep customers and staff informed. Communication is key throughout the year, but when some services aren't available it really does pay to let as many people as possible know of your opening hours. For motor claims, this means outlining a timetable for our Customer Service Centres, which is where our customers get their vehicles allocated to our Approved Repairer network
Communication also means our staff and suppliers having daily contact across the business units, so they know how we're tracking. It makes sure the left hand knows exactly what the right is doing; in other words, everyone knows what's happening and there are no unexpected surprises. 
Finally, we know it can be tough for some staff who are working through the holidays especially when friends and family are having a great time without them. So, at lull times it's important to keep a positive vibe across the business to make sure employees not only feel a festive sense of comradery, but also remain focused should something go pear shaped.
For managers, quiet times can often be a godsend. Use the time wisely to catch up on strategic thinking or perhaps consider other opportunities that require time away from the general hubbub of the everyday business matters. Before you know it, you and the team will be back into it, for a bigger and brighter 2019.
About AA Insurance
AA Insurance is an independently operated, New Zealand-based joint venture between the New Zealand Automobile Association (NZAA) and Vero Insurance New Zealand Limited (VINZL). Since 1994 we have demonstrated trusted expertise in home, contents and car insurance in New Zealand, and in 2018 introduced commercial small business insurance. We underwrite our own policies and sell direct to New Zealanders. Our 930+ staff look after over 480,000 customers with 970,000 policies.
We proudly partner with Variety NZ and Eden Park and have been consistently recognised by: Reader's Digest Most Trusted Brands (since 2011) and Quality Service Awards for Car, and Home and Contents Insurance (since 2015), Kantar Customer Leadership Index (since 2019), Canstar Blue Most Satisfied Customers (2011-2018), and the Colmar Brunton Corporate Reputation Index (since 2015) that recognises New Zealand's most successful companies. AA Insurance was also named Consumer NZ People's Choice award winner for car, home and contents (2019 and 2020).
AA Insurance has an AA- (Very Strong) Insurer Financial Strength Rating given by Standard and Poor's (Australia) Pty Ltd. For further information visit aainsurance.co.nz.
For more information please contact:
Media Team, AA Insurance, 027 406 1787, mediacontact@aainsurance.co.nz