04/03/2022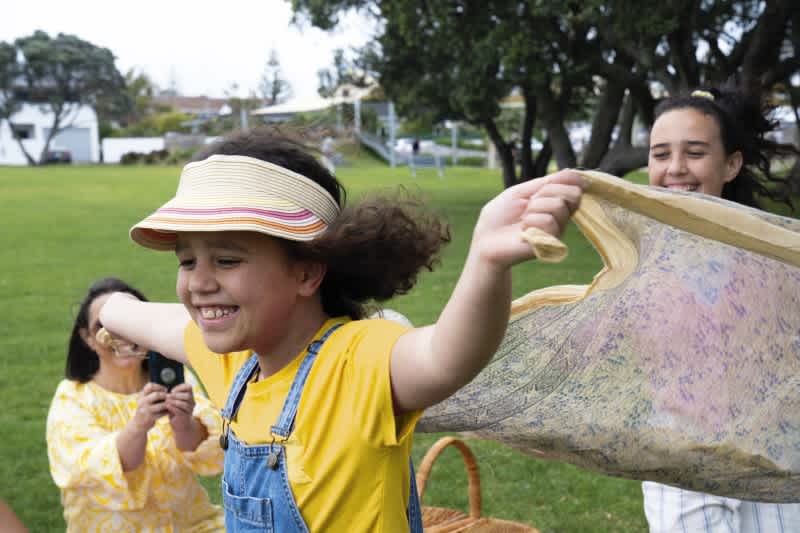 Sunday 6 March is Te Rā o Ngā Tamariki – Children's Day in New Zealand. It's a day for us to come together and put children first by giving them time, praise, and encouragement.
Unfortunately, the sad reality is that one in five New Zealand children go without the basics like warm bedding, school uniforms and stationery every day. We know that helping young people to succeed is not only important to our customers but our people too, so we proudly partner with Variety – the Children's Charity, and actively working alongside them to help enable young people in Aotearoa to thrive.
And it's events like Children's Day, that give us another opportunity to celebrate the children in our lives and recognise that all young people deserve aroha and the chance to thrive. So, we invited our people, and customers, to share proud moments of the tamariki in their lives on our social channels.
We were thrilled with the response, and here are just a few comments from our people:
"When my two girls turned 13, they asked for no presents from friends and family for their birthday. Instead they asked people to support them to give money to charity. At an age when kids have a list of big-ticket stuff they want, they made me really proud they weren't thinking of themselves. And it was their idea!" - Melodie
"I was BURSTING with pride on Anzac Day last year when my son was the guard of the NZ flag at the Takapuna dawn service, as an NZ Air Force cadet. That's a moment I will never forget." - Rachel
"My son continues to make me proud and amaze me every day! He had a rough start when he was born 2 months early and faced ongoing respiratory issues and other health concerns. However, he is now a rambunctious, happy little boy who makes me proud every day!" - Shenae
It was reading these proud moments that made me reflect on the words of New Zealand's first Children's Commissioner, and former Variety board member, Sir Ian Hassall KNZM:
"We must never forget that childhood should be the most joyful, uninhibited time in a person's life".
So, let's use this Children's Day to remind our tamariki that we're proud of them and bring some joy to their childhoods.
It doesn't matter if you're a parent or caregiver, aunt, uncle, or friend of the family – all we need to do is show the young Kiwis in our lives that we care. You can celebrate at home with your family, find an event in your area or check out the many ways to get involved with Variety on their website. Whatever you choose, have a happy Children's Day New Zealand!
About AA Insurance
AA Insurance is an independently operated, New Zealand-based joint venture between the New Zealand Automobile Association (NZAA) and Vero Insurance New Zealand Limited (VINZL). Since 1994 we have demonstrated trusted expertise in home, contents and car insurance in New Zealand, and in 2018 introduced commercial small business insurance. We underwrite our own policies and sell direct to New Zealanders. Our 930+ staff look after over 480,000 customers with 970,000 policies.
We proudly partner with Variety NZ and Eden Park and have been consistently recognised by: Reader's Digest Most Trusted Brands (since 2011) and Quality Service Awards for Car, and Home and Contents Insurance (since 2015), Kantar Customer Leadership Index (since 2019), Canstar Blue Most Satisfied Customers (2011-2018), and the Colmar Brunton Corporate Reputation Index (since 2015) that recognises New Zealand's most successful companies. AA Insurance was also named Consumer NZ People's Choice award winner for car, home and contents (2019 and 2020).
AA Insurance has an AA- (Very Strong) Insurer Financial Strength Rating given by Standard and Poor's (Australia) Pty Ltd. For further information visit aainsurance.co.nz.
For more information please contact:
Media Team, AA Insurance, 027 406 1787, mediacontact@aainsurance.co.nz