18/04/2018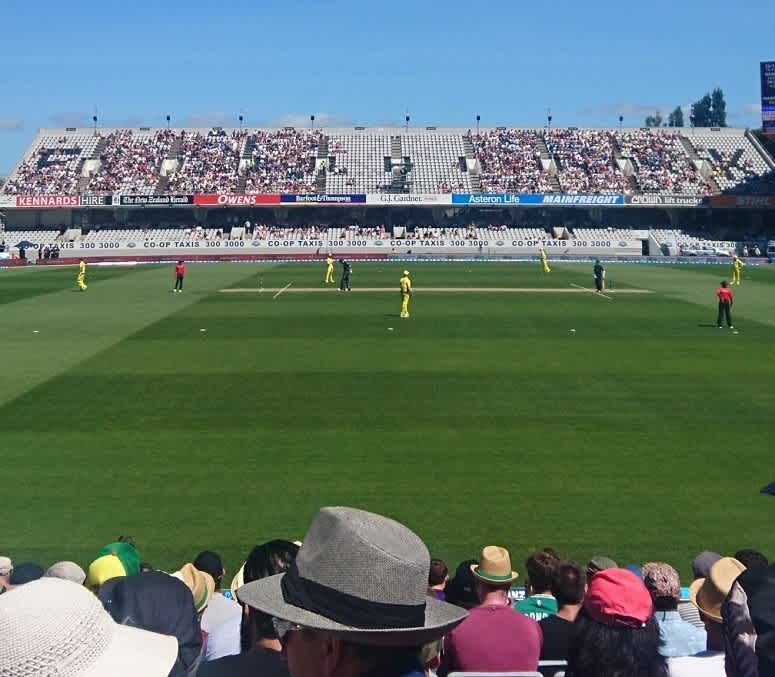 Everyone who knows me well can attest to my one-eyed support of Aussie sports teams. And in my 23 years of living in New Zealand, as a keen follower of rugby, it's been rather challenging for me to say the least. I've had to endure many soul-destroying disappointments on the sporting front when the Wallabies have faced off against the All Blacks over the years. It's been a long, dry spell indeed. But I keep hoping and I'm always an optimist about my team's chances. 
People ask me from time to time whether I would ever consider swapping allegiances given my long tenure here in New Zealand. My answer has always been delivered in short and sharp terms. Never, I say! 
But now I'm not so sure.
Rugby is New Zealand's national sport and the All Blacks are the country's most revered sporting team, are put on a pedestal and, as role models, are expected to excel in every aspect of sport and life. That's a very high standard, and so it should be. 
In Australia, our national cricket team is viewed similarly. To wear the baggy green cap, represent the country, and to follow in the legendary footsteps of the likes of Sir Donald Bradman has always been an honour to be cherished and treasured. Imagine my utter disappointment and anger following the recent events involving ball tampering in South Africa. 
Unlike the infamous underarm bowling incident, which I will always say was within the rules - although of questionable sportsmanship - this was cheating, plain and simple and there are no excuses. This event may even be the catalyst for me changing my allegiance to New Zealand sporting teams, including the All Blacks!
Yet my blog is not about rugby or cricket or any other sporting pursuit. It's about culture because in my view the Aussie cricket team has developed a flawed one. How does this happen? A culture is developed through creating organisational behavioural norms or, put simply, it's a manifestation of 'how people do things around here'. 
There is an interesting story describing an experiment conducted on monkeys that illustrates this point that I'd like to share with you.
The experiment starts with a cage containing five monkeys. Inside the cage, a banana was hung on a string with a set of stairs under it. Before long, a monkey will go to the stairs and start to climb towards the banana. 
As soon as he touches the stairs, all the other monkeys were sprayed with cold water. After a while, another monkey tries with the same result - all the other monkeys are sprayed with cold water. At this point the cold water is put away.
As each original monkey is removed from the cage and replaced with a new one, the new monkey sees the banana and wants to climb the stairs. To his surprise and horror, all the other monkeys stop him, so he knows that if he tries to climb the stairs he'll be stopped. 
Each previous newcomer takes part in the punishment with enthusiasm, and soon, all the original monkeys are replaced.
Most of the monkeys have no idea why they were not permitted to climb the stairs or why they are participating in stopping of the newest monkey. None of the remaining monkeys have ever been sprayed with cold water. Nevertheless, no monkey ever again approaches the stairs to try for the banana. Why not? Because as far as they know that's the way it's always been done around here.
And that is how a company culture begins, and precedents are set. Any organisation, whether they are a sporting team, school, university, law firm or insurance company, develops a culture either intentionally or unintentionally by allowing some behaviours to become the norm. 
This cricket scandal is a huge disappointment to all Australians, whether they follow cricket or not. It seems clear to me that cheating in the Australian cricket team reflects their culture, with these behaviours not only being acceptable, but appear to have become the norm. It's a crucial reminder never to take culture for granted and that's why we will never lose focus on our genuine values and behaviours here at AA Insurance.
About AA Insurance
AA Insurance is an independently operated, New Zealand-based joint venture between the New Zealand Automobile Association (NZAA) and Vero Insurance New Zealand Limited (VINZL). Since 1994 we have demonstrated trusted expertise in home, contents and car insurance in New Zealand, and in 2018 introduced commercial small business insurance. We underwrite our own policies and sell direct to New Zealanders. Our 930+ staff look after over 480,000 customers with 970,000 policies.
We proudly partner with Variety NZ and Eden Park and have been consistently recognised by: Reader's Digest Most Trusted Brands (since 2011) and Quality Service Awards for Car, and Home and Contents Insurance (since 2015), Kantar Customer Leadership Index (since 2019), Canstar Blue Most Satisfied Customers (2011-2018), and the Colmar Brunton Corporate Reputation Index (since 2015) that recognises New Zealand's most successful companies. AA Insurance was also named Consumer NZ People's Choice award winner for car, home and contents (2019 and 2020).
AA Insurance has an AA- (Very Strong) Insurer Financial Strength Rating given by Standard and Poor's (Australia) Pty Ltd. For further information visit aainsurance.co.nz.
For more information please contact:
Media Team, AA Insurance, 027 406 1787, mediacontact@aainsurance.co.nz