11/09/2017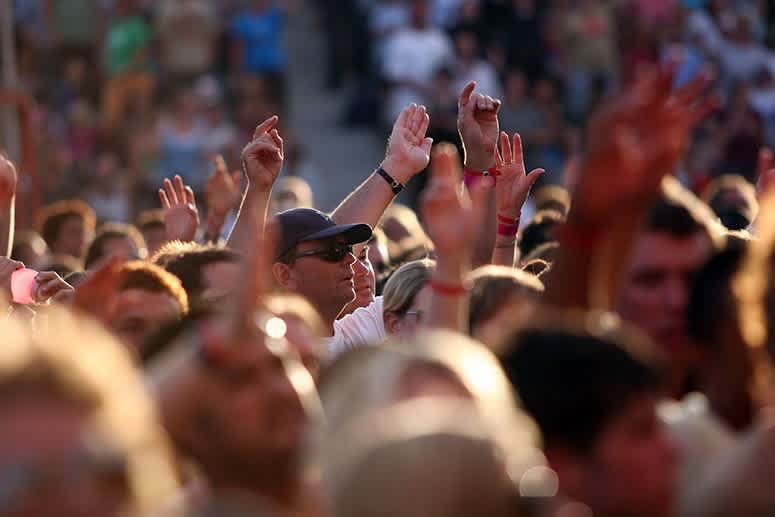 As a child, my brothers and I walked the half mile to and from primary school on our own every day. We crossed four roads and would sometimes collect our friends along the way.
After school, we'd either play on the street with our homemade go-carts and bikes or, if it was a sunny day, Mum would meet us down on the beach, another half mile walk away.
We knew all our neighbours, left our backdoors unlocked, owned one small car and spent most of our time outside. We had one TV and our indoor activities consisted of board games and Lego. Our telephone number was only six digits long, our phone was one of those old rotary dial versions and no-one had answering machines - AA Insurance was not even a twinkle in our customers' eyes! 
I share this with you not to make you realise how old I am, but to remind us all how much things change over time. That was then, and this is now.
My parents still live in that same house and things have changed significantly for them. What were once single floor dwellings on big sections are now largely subdivided. The roads are far busier and most children are dropped off and picked up from school by parents who both work. Their neighbours, many of whom we don't even know by name, own larger, faster cars and most have home security systems and electronic gates. Everyone now owns electronic devices, and has at least one laptop, mobile phone TV, and gaming console.
My parents have one mobile phone between them, which is never switched on. I finally convinced Dad to get a tablet, and he now goes to computer classes to learn how to send emails and surf the net. They visit a travel agent before going on holiday, and visit their local branch when they do any banking. For them it is about reliable, trusted advice and they're prepared to wait and queue for things if they get the service they require.
My younger brother, on the other hand, is the first to purchase any new electronic gadget, does everything via mobile and, if he must wait for anything, will go elsewhere. For him, it's all about convenience and getting exactly what he wants when he needs it.
For my older brother, the only thing that he's really interested in is getting the cheapest price, and will shop around to find it.
The insurance needs for each of my family members are quite different as well. When my dad reversed his car into his garage door he initially tried to fix it himself. Then, realising it needed a 'proper' repair, he read his policy to check what he would be covered for, and then happily talked to a Claims Assist Representative. The whole Customer Service Centre experience, where he dropped off the car and it came back good as new, blew his mind and he repeatedly tells his golfing buddies about it.
My younger brother had some extensions done to his home and was relieved to know that we could easily arrange the Contract Works insurance for him over the phone.
My older brother is prepared to accept a degree of 'self-insurance' to keep his premiums down, which is sensible for his current lifestyle, given he has only made one claim in 20-odd years.
So, what is the message in this little story? Well, times have changed and continue to change. To stay relevant for a wide variety of consumers, companies like AA Insurance need to continue to not only do the basics right but also look to deal with our customers in the way they want to deal with us. We must continue to ensure we offer what our customers want, and recognise that every person we deal with has different wants and needs, as well as different expectations. At AA Insurance, our customers have choice in dealing with us by phone, digitally or through the centre network, and this is a massive point of difference for us. Add to that our personalised reception model and LiveChat, which gives us the opportunity to deal with people whose first language is not English, and we remain unique in our industry.
Sure, we need to innovate, evolve and constantly think about what we do to stay relevant, but at the same time we must remember who our customers are and that they are all unique in their own special way…just like my family.
About AA Insurance
AA Insurance is an independently operated, New Zealand-based joint venture between the New Zealand Automobile Association (NZAA) and Vero Insurance New Zealand Limited (VINZL). Since 1994 we have demonstrated trusted expertise in home, contents and car insurance in New Zealand, and in 2018 introduced commercial small business insurance. We underwrite our own policies and sell direct to New Zealanders. Our 930+ staff look after over 480,000 customers with 970,000 policies.
We proudly partner with Variety NZ and Eden Park and have been consistently recognised by: Reader's Digest Most Trusted Brands (since 2011) and Quality Service Awards for Car, and Home and Contents Insurance (since 2015), Kantar Customer Leadership Index (since 2019), Canstar Blue Most Satisfied Customers (2011-2018), and the Colmar Brunton Corporate Reputation Index (since 2015) that recognises New Zealand's most successful companies. AA Insurance was also named Consumer NZ People's Choice award winner for car, home and contents (2019 and 2020).
AA Insurance has an AA- (Very Strong) Insurer Financial Strength Rating given by Standard and Poor's (Australia) Pty Ltd. For further information visit aainsurance.co.nz.
For more information please contact:
Media Team, AA Insurance, 027 406 1787, mediacontact@aainsurance.co.nz