07/03/2017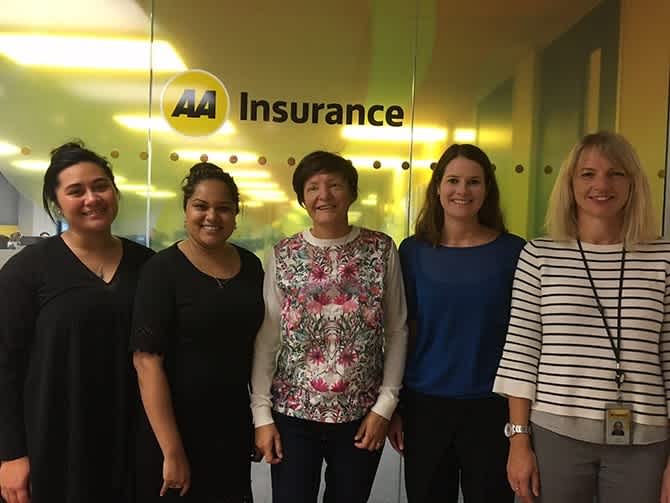 As this blog coincides with International Women's Day, I thought I'd talk about how inspirational business leaders have helped me be a better colleague, leader and person.
I have had a handful of key people throughout my career who have given me support and guidance, mentoring and tips that I have carried with me for years. They help make me who I am in my career today and, in some ways, life.
With the state of play in the U.S. at the moment, gender equality and equal pay re-emerging in business circles, Hillary's presidential campaign and the women's marches occurring around the globe, it will be very interesting to see how the day is celebrated around the world.
I am always looking for thought leaders, inspirational role models with diverse viewpoints and fascinating philanthropists to study and learn from for my role and my career. So this March 8th I'm attending a seminar from someone who I have a huge amount of respect for and consider inspirational, and someone I can learn from - World Class New Zealand Award winner and philanthropist, Audette Exel.
Audette is a Kiwi and the founder of the Adara Group, as well as a non-executive director of Suncorp. From one of the world's youngest women to run a publically listed bank, to a leader in community-driven international development, Audette is adamant that to make a difference "business and power must hold hands with non-profits and development".
The Adara Group has two quite different parts, but one united purpose – to support people in poverty. The first part is an international development and non-profit foundation called Adara Development. The second part is two Australia-based corporate advisory businesses, Adara Advisors and Adara Partners, which make millions through their commercial operations, with fees and all profits going towards the work of the Adara Development. With offices in Australia, US, Nepal and Uganda, the group's development programmes help more than 30,000 people living in poverty each year.
Before establishing Adara, Audette was managing director of one of Bermuda's three banks, Bermuda Commercial Bank. She has been recognised over the years as a Global Leader for Tomorrow by The World Economic Forum, NSW Telstra Business Woman of the Year, awarded an honorary Order of Australia for "service to humanity through the establishment of the Adara Group to provide specialist care to women and children in Uganda and Nepal", recognised by Forbes as a Hero of Philanthropy, and named Leading Philanthropist in 2016 by Philanthropy Australia.
I have had the pleasure of seeing her speak twice and both times I have been truly inspired by her amazing resilience, exceptional philanthropy work and her incredible gift for storytelling to invoke strong emotion, thought and inspiration to do good for others through their careers or their businesses.
I encourage everyone throughout their career to take the time to seek out these inspiring people - Google them! -  find interesting talks from leaders and philanthropists to learn from, and be inspired by, because sometimes a fresh perspective outside of your own business or industry by an inspirational person can literally make all the difference.
About AA Insurance
AA Insurance is an independently operated, New Zealand-based joint venture between the New Zealand Automobile Association (NZAA) and Vero Insurance New Zealand Limited (VINZL). Since 1994 we have demonstrated trusted expertise in home, contents and car insurance in New Zealand, and in 2018 introduced commercial small business insurance. We underwrite our own policies and sell direct to New Zealanders. Our 930+ staff look after over 480,000 customers with 970,000 policies.
We proudly partner with Variety NZ and Eden Park and have been consistently recognised by: Reader's Digest Most Trusted Brands (since 2011) and Quality Service Awards for Car, and Home and Contents Insurance (since 2015), Kantar Customer Leadership Index (since 2019), Canstar Blue Most Satisfied Customers (2011-2018), and the Colmar Brunton Corporate Reputation Index (since 2015) that recognises New Zealand's most successful companies. AA Insurance was also named Consumer NZ People's Choice award winner for car, home and contents (2019 and 2020).
AA Insurance has an AA- (Very Strong) Insurer Financial Strength Rating given by Standard and Poor's (Australia) Pty Ltd. For further information visit aainsurance.co.nz.
For more information please contact:
Media Team, AA Insurance, 027 406 1787, mediacontact@aainsurance.co.nz