08/12/2017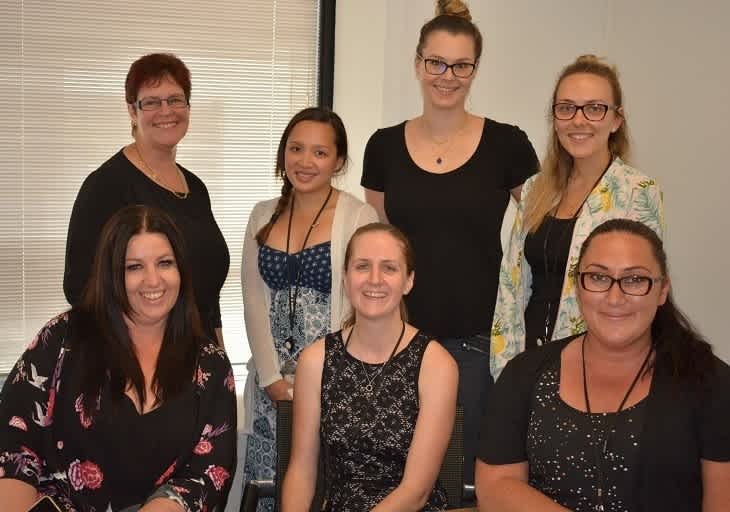 The insurance industry awards have a category for Women's Employer of the Year to acknowledge diversity in the workplace. AA Insurance was a finalist this year, after taking away the award in 2016, but until writing this blog I'd never really given gender diversity a lot of thought. Why? Because I've never seen or felt any sort of judgement as a woman at AA Insurance that restricted my development or limited my opportunities.
Diversity that encourages development comes from our culture, which means the number of female employees is favourable at all levels of our business.  At the time of writing, women represent half of our executive team, over half of our operational managers, team leaders and specialists, and over 70% of our entry level roles. We have a unique focus on our people that is centred around each person's development, which helps them to reach their professional potential.
I've been very lucky to have 'fallen' into AA Insurance when I started working in the ever-changing insurance industry back in 1996. Over the years, I've held a variety of roles, and am always working on trying to be better and adjusting the way I work as we move through times of extreme change.
As we've matured as a company, we've been spoilt for choice for personal development; there have been so many tools available to help me develop skills. But it's not always easy to develop on your own. It's important to be in a culture where each person is cared about and given advice, as well as having effective tools to perform at their best. It could be easy to take this for granted, especially working for a company that doesn't need to write specific policies to improve gender equality and diversity. It's just part of who we are.
Every leader I've had, has taught me something and helped me to improve over my 20 years with the company. I realise not every company provides this, which astounds me. Why wouldn't a company want to develop all its staff, rather than only those of a certain gender? I've been so spoilt with development in my most recent roles, with executives who have genuinely cared about my personal and professional growth.
The special thing they did was trust me and believed in my potential. I could try things and see what worked. This helped build my confidence and trust my instinct and ability.
At the same time, they ensured I was on the right track and got the feedback that I needed.  Having strong business relationships is also important, to encourage and seek feedback with people who can be open and honest with you so you can keep improving.
So, when I'm looking for new leaders, or for any role in my team, it's about finding the right person for the job, regardless of gender. It's based on their knowledge, competency, alignment with our values and having a passion for our people and customers. If they have these things then I know they'll not only help us deliver our purpose, but also become a great part of our team.
About AA Insurance
AA Insurance is an independently operated, New Zealand-based joint venture between the New Zealand Automobile Association (NZAA) and Vero Insurance New Zealand Limited (VINZL). Since 1994 we have demonstrated trusted expertise in home, contents and car insurance in New Zealand, and in 2018 introduced commercial small business insurance. We underwrite our own policies and sell direct to New Zealanders. Our 930+ staff look after over 480,000 customers with 970,000 policies.
We proudly partner with Variety NZ and Eden Park and have been consistently recognised by: Reader's Digest Most Trusted Brands (since 2011) and Quality Service Awards for Car, and Home and Contents Insurance (since 2015), Kantar Customer Leadership Index (since 2019), Canstar Blue Most Satisfied Customers (2011-2018), and the Colmar Brunton Corporate Reputation Index (since 2015) that recognises New Zealand's most successful companies. AA Insurance was also named Consumer NZ People's Choice award winner for car, home and contents (2019 and 2020).
AA Insurance has an AA- (Very Strong) Insurer Financial Strength Rating given by Standard and Poor's (Australia) Pty Ltd. For further information visit aainsurance.co.nz.
For more information please contact:
Media Team, AA Insurance, 027 406 1787, mediacontact@aainsurance.co.nz