21/02/2018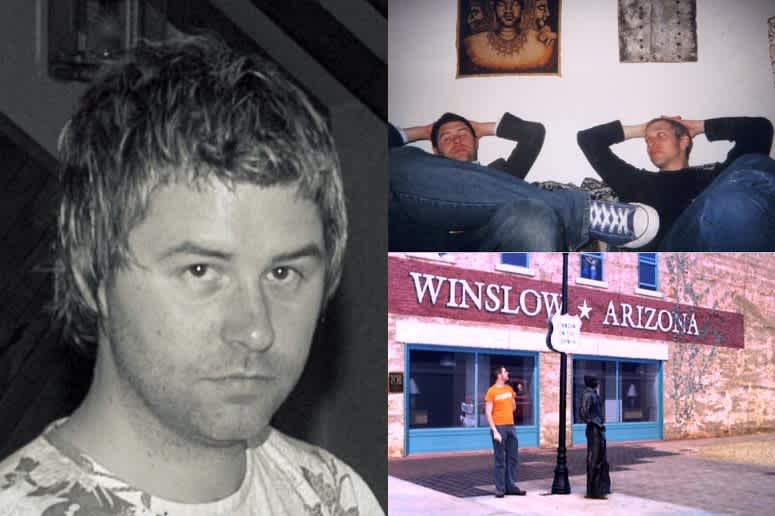 My New Year's resolution on 1 January 2000 was to get a 'proper IT job' by the end of the year. I set this resolution while sitting in the Norwich Union building in York, the only person on helpdesk for 24 hours, nervously waiting for the Y2K bug to hit. It didn't.
Four months later, I returned from an interview at Phoenix Software that was unlike any I'd ever had.  It took place at 6:30am with the Head of IT, Pat, who was a friend of my NU boss. My boss organised the interview, and told Pat about my solo 24-hour stint on New Year's Day.
My interview began with a long discussion on classical and jazz music and moved on to Prefab Sprout's album 'From Langley Park ot Memphis'. Around 15 minutes involved being interviewed by the tea lady, Wendy; the interview was in the kitchen and I made everyone tea including Wendy.
By 4pm that day, Pat called me to say I had a second interview and did I want to borrow a copy of 'Song for my Father' by The Horace Silver Quintet? Apparently, it was very good. He was correct. It was.
Later, when I got home I told my partner that I couldn't believe how lucky I was that the interview went without a hitch. She laughed and said "luck favours the well-prepared".
That phrase stuck, as perhaps someone's advice or motivational words have stuck with you.
I bring up the subject of luck because in a country with high employment, access to food and water, and a stable government that's safe from war we're already luckier than 80% of people in the world. Luck plays an enormous, but hidden, part of our life.
I was lucky, maybe well prepared, in the interview because of small tweaks I'd made over the years. Growing up I'd hung out with my older cousin who'd taught me to programme computers, which was reasonably uncommon in 1983. He lent me From Langley Park to Memphis; Wendy, the Phoenix tea lady, was from Langley Park in Northern England.
I learned to play my cousin's piano, and after uni, I went to work selling classical and jazz music instead of something related to my study. Thus, my immediate connection with Pat.
I volunteered to take the solo 24-hour stint on the helpdesk at Norwich Union, which generated a kitchen interview. These were small but possibly easy things I did and they were lucky later. I got the job at Phoenix, and 18 years later Pat and I remain good friends.
So, how's this related to 2018's New Year's resolutions? Well, almost two months in and I can imagine many of us are struggling with them or have already given up. Maybe we all need a motivational phrase or piece of advice? The one I'm currently overusing when in the middle of discussing of a long-standing problem is 'something works; nothing doesn't'.
Luck, resolutions and change; they all occupy a similar space.
New Year's resolutions are difficult for most people because they involve such significant change rather than tweaks. Without prolonged focus and attention, our brains go back to their normal wiring. Tweaks are much easier because they add or alter something you're already doing.
In his research on happiness, Dr Robert Emmons learned that it was the small things every day, particularly focusing on positivity, created more change in people, and therefore more happiness, than one single life-changing event.
So how do we make more luck?Simply put, we make more tweaks and we try more things. If we want to increase the chance that we roll a 12 on two dice, we roll more often - it's as simple as that. The more tweaks we make, the more often we roll the dice, the greater chance we have of winning. Those minor changes every day will make a big difference over time. Just remember - something works; nothing doesn't.
About AA Insurance
AA Insurance is an independently operated, New Zealand-based joint venture between the New Zealand Automobile Association (NZAA) and Vero Insurance New Zealand Limited (VINZL). Since 1994 we have demonstrated trusted expertise in home, contents and car insurance in New Zealand, and in 2018 introduced commercial small business insurance. We underwrite our own policies and sell direct to New Zealanders. Our 930+ staff look after over 480,000 customers with 970,000 policies.
We proudly partner with Variety NZ and Eden Park and have been consistently recognised by: Reader's Digest Most Trusted Brands (since 2011) and Quality Service Awards for Car, and Home and Contents Insurance (since 2015), Kantar Customer Leadership Index (since 2019), Canstar Blue Most Satisfied Customers (2011-2018), and the Colmar Brunton Corporate Reputation Index (since 2015) that recognises New Zealand's most successful companies. AA Insurance was also named Consumer NZ People's Choice award winner for car, home and contents (2019 and 2020).
AA Insurance has an AA- (Very Strong) Insurer Financial Strength Rating given by Standard and Poor's (Australia) Pty Ltd. For further information visit aainsurance.co.nz.
For more information please contact:
Media Team, AA Insurance, 027 406 1787, mediacontact@aainsurance.co.nz