15/12/2017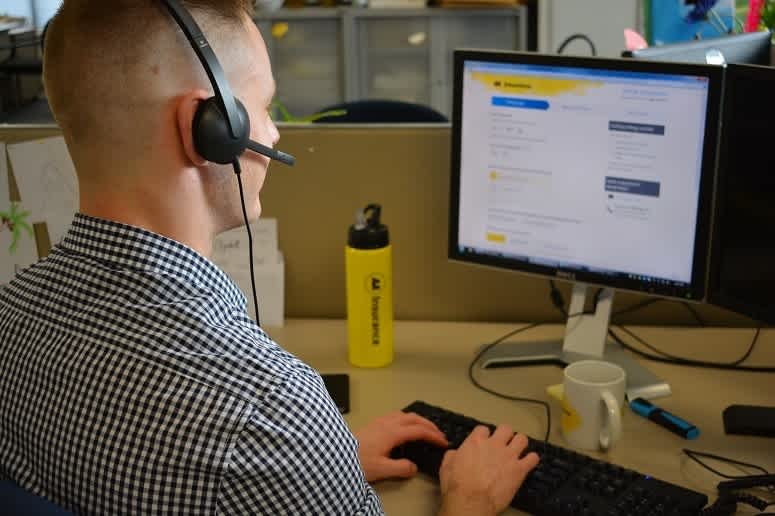 As we head into the Kiwi summer, most of us are looking forward to spending time with family this Christmas, but give a thought to those who work through the silly season.
As a company, we're available 24/7 for claims, but our main Contact Centre operations do close one day a year, Christmas Day. And as our call numbers reduce across the seasonal period, so too do our operating hours and the number of staff we have.
Who works, who doesn't?
Normally, our Contact Centre environment is a super busy seven-day-a-week, 10 to 12 hour a day operation, with multi-skilled staff in different locations. Understandably, the rostering of staff for the holiday season requires a lot of forward planning.
The process starts with our Contact Centre leadership team and Workforce Planning team around August each year, when we seek initial requests for leave from staff. These are reviewed against resourcing requirements, and we can normally approve the majority, and still ensure we have enough staff available to meet our customer needs.
Like other large companies, it's all about negotiating leave individually, making sure we approve staff who did not take leave last year and trying to find alternative leave days we could approve for staff without urgent leave needs. We also initially seek volunteers to work the public holiday days, and this is normally easily covered due to staff who enjoy receiving a day in lieu and statutory pay for their effort.
Keeping staff engaged
For those working, we are focused on keeping them engaged across this period because with others away, it can feel a bit empty. So, we treat them with things like a snack run when we are busy, or having games and competitions ready for quieter periods. We typically have Christmas biscuits or lollies available for those working on the statutory days, and revert to a casual dress code, so staff can also feel more in the summer spirit during this lower staffing period.
Most meetings are cancelled from mid-December to early January, so it is typically a relaxed period where staff enjoy the holiday season together and enjoy some seasonal chats with our customers.
Ultimately, we are lucky that we have a genuine team, who are very focused on supporting each other across this period and want to continue delivering a great experience for our customers – so it's simply business as usual, while also enjoying a bit of festive fun.
About AA Insurance
AA Insurance is an independently operated, New Zealand-based joint venture between the New Zealand Automobile Association (NZAA) and Vero Insurance New Zealand Limited (VINZL). Since 1994 we have demonstrated trusted expertise in home, contents and car insurance in New Zealand, and in 2018 introduced commercial small business insurance. We underwrite our own policies and sell direct to New Zealanders. Our 930+ staff look after over 480,000 customers with 970,000 policies.
We proudly partner with Variety NZ and Eden Park and have been consistently recognised by: Reader's Digest Most Trusted Brands (since 2011) and Quality Service Awards for Car, and Home and Contents Insurance (since 2015), Kantar Customer Leadership Index (since 2019), Canstar Blue Most Satisfied Customers (2011-2018), and the Colmar Brunton Corporate Reputation Index (since 2015) that recognises New Zealand's most successful companies. AA Insurance was also named Consumer NZ People's Choice award winner for car, home and contents (2019 and 2020).
AA Insurance has an AA- (Very Strong) Insurer Financial Strength Rating given by Standard and Poor's (Australia) Pty Ltd. For further information visit aainsurance.co.nz.
For more information please contact:
Media Team, AA Insurance, 027 406 1787, mediacontact@aainsurance.co.nz