07/08/2019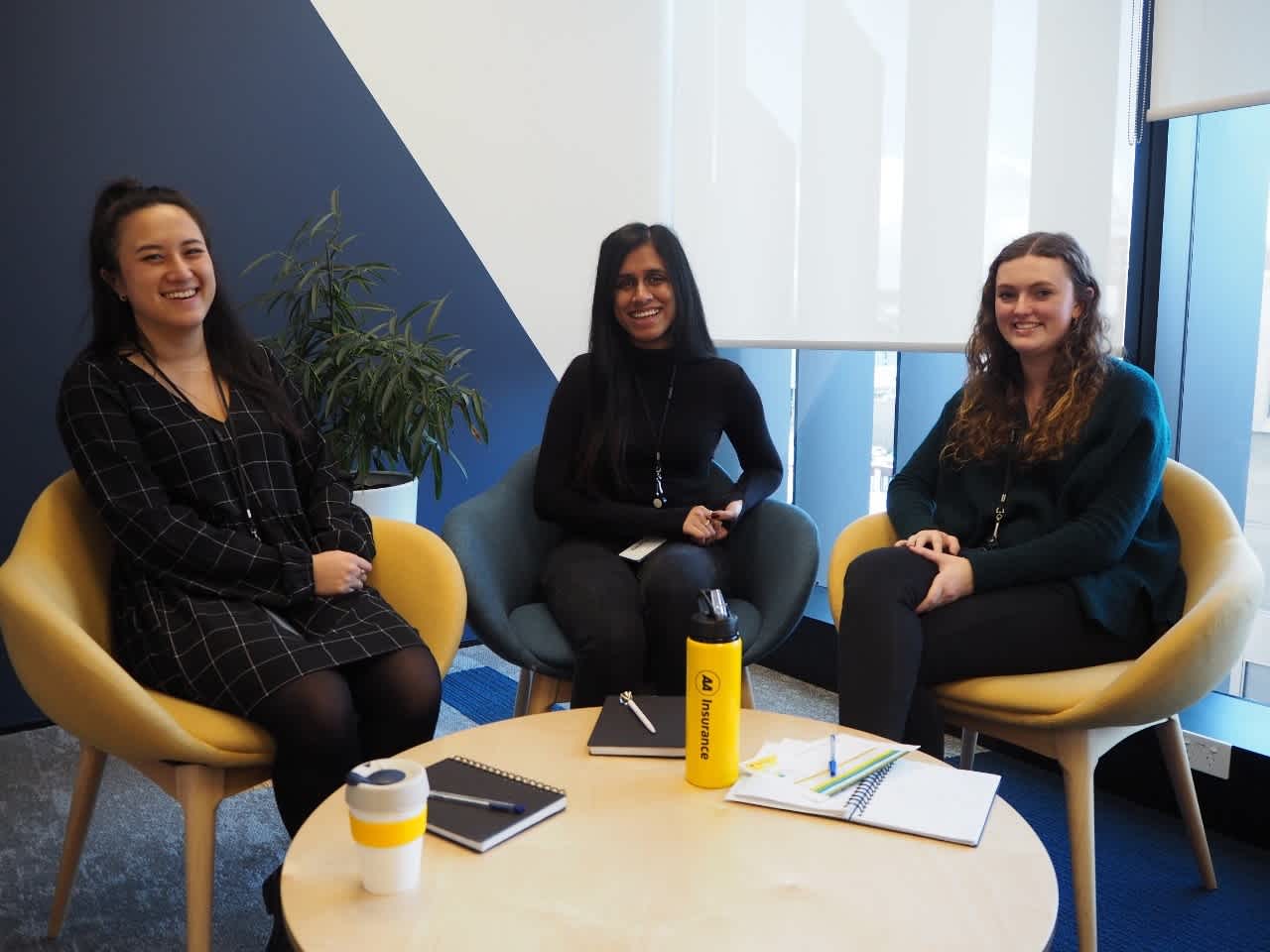 These days most companies are committed to career development, and rightly so, as it makes complete financial sense to retain great staff and recruit from within. At AA Insurance, we call it ''growing our own talent''. We know it's incredibly important to enhance our people's careers and improve our performance, by supporting the development of every individual.
We have some amazing young talent within our business and recently found we have plenty of qualified and passionate individuals interested in advancing their career in Marketing and Communications. Due to business growth and increased demand, the Marketing and Communications team has needed a bit of extra help.
So, we created an internal opportunity for two paid interns to join the team. However, after conducting the interviews, we stumbled across a problem – a good problem. The candidates applying for the roles were of such a high calibre, we faced a difficult choice about who to take forward. After much deliberation, we decided that it would be a wasted opportunity to only progress with two interns, so we took on three!
Each intern began their AA Insurance journey in the Contact Centre, and over the next six to 12 months will gain exposure to the different functions within our Marketing and Communications team. They'll be doing anything and everything from helping to write communications plans, proofing customer emails, helping with campaigns to interpreting data, working on research projects and helping at events. It's such a fantastic opportunity to get such broad exposure.
I am personally excited about having such a high-quality group of interns joining our team. Not only will they learn and grow in these roles, but they will challenge the existing team's thinking and remind us all about what's important to the next generation in insurance. It certainly is an interesting time to be joining the wonderful world of Marketing and Communications at AA Insurance.
Welcome to the team Simran, Rebecca and Maria!
About AA Insurance
AA Insurance is an independently operated, New Zealand-based joint venture between the New Zealand Automobile Association (NZAA) and Vero Insurance New Zealand Limited (VINZL). Since 1994 we have demonstrated trusted expertise in home, contents and car insurance in New Zealand, and in 2018 introduced commercial small business insurance. We underwrite our own policies and sell direct to New Zealanders. Our 930+ staff look after over 480,000 customers with 970,000 policies.
We proudly partner with Variety NZ and Eden Park and have been consistently recognised by: Reader's Digest Most Trusted Brands (since 2011) and Quality Service Awards for Car, and Home and Contents Insurance (since 2015), Kantar Customer Leadership Index (since 2019), Canstar Blue Most Satisfied Customers (2011-2018), and the Colmar Brunton Corporate Reputation Index (since 2015) that recognises New Zealand's most successful companies. AA Insurance was also named Consumer NZ People's Choice award winner for car, home and contents (2019 and 2020).
AA Insurance has an AA- (Very Strong) Insurer Financial Strength Rating given by Standard and Poor's (Australia) Pty Ltd. For further information visit aainsurance.co.nz.
For more information please contact:
Media Team, AA Insurance, 027 406 1787, mediacontact@aainsurance.co.nz