21/08/2017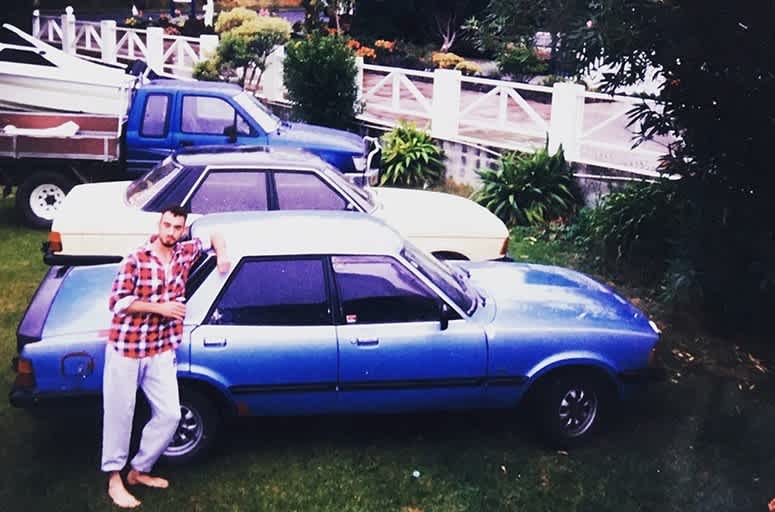 I was 17 when I got my driver licence and my first car was a Mark 5 Ford Cortina; my parents organised some insurance for me called 'Third-Party'.
All I knew was that if I crashed my car, I'd be paying for it. My car wasn't worth a lot and the insurance wasn't cheap but I paid it every year, mainly because Dad told me to. I was pretty lucky and, despite my over-confidence behind the wheel, avoided any accidents.
It wasn't until I started working at AA Insurance in Claims that I realised just how important that little bit of insurance actually was. Like most customers, I really only thought about my own car and as I was such a 'skilled' driver, I would never have an accident.
The reality is, accidents happen!
I thought I would share a few examples on how important the liability part of car insurance actually is and why we need to encourage our friends and family to only drive if they're covered.
Some time ago, an uninsured driver was reversing their L200 Ute and simply didn't see our customer's stationary Lexus. The damage appeared relatively minor with a broken headlight, grill and damaged bumper. The repair cost for our customer's vehicle was over $13,000 - a debt the uninsured driver will likely take years to repay.
Another example shows the importance of remembering that insurance is a contract with terms and conditions, and that driving outside these conditions may impact the acceptance of a claim. A few years ago, a young student had been drinking and driving a friend's car. The police attempted to pull him over and he fled, crashing the car through the front of a house. The car was totalled, and the house pushed off its foundations. The total cost of the car, home and contents damage was over $400,000 which the student is paying at $100 a month. At this rate his debt should be paid in about 333 years.
In cases like this we never recover all the money we are owed, which means our customers end up paying for it in their insurance premiums.
So, if you know people who drive uninsured, just remind them that accidents happen and for a relatively small monthly investment they could avoid a lifetime of debt.
Looking back, I wish I could have told my 17-year-old self this, so I could have appreciated the benefit of having insurance. I'll just have to wait until my kids turn 17 instead.
About AA Insurance
AA Insurance is an independently operated, New Zealand-based joint venture between the New Zealand Automobile Association (NZAA) and Vero Insurance New Zealand Limited (VINZL). Since 1994 we have demonstrated trusted expertise in home, contents and car insurance in New Zealand, and in 2018 introduced commercial small business insurance. We underwrite our own policies and sell direct to New Zealanders. Our 930+ staff look after over 480,000 customers with 970,000 policies.
We proudly partner with Variety NZ and Eden Park and have been consistently recognised by: Reader's Digest Most Trusted Brands (since 2011) and Quality Service Awards for Car, and Home and Contents Insurance (since 2015), Kantar Customer Leadership Index (since 2019), Canstar Blue Most Satisfied Customers (2011-2018), and the Colmar Brunton Corporate Reputation Index (since 2015) that recognises New Zealand's most successful companies. AA Insurance was also named Consumer NZ People's Choice award winner for car, home and contents (2019 and 2020).
AA Insurance has an AA- (Very Strong) Insurer Financial Strength Rating given by Standard and Poor's (Australia) Pty Ltd. For further information visit aainsurance.co.nz.
For more information please contact:
Media Team, AA Insurance, 027 406 1787, mediacontact@aainsurance.co.nz