13/11/2017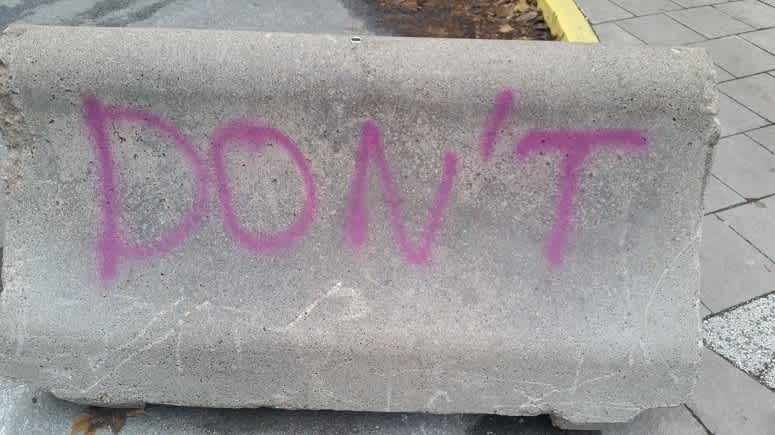 I'm not inclined to take much notice of what's going on in the entertainment world. I'm probably showing my conservative nature, and perhaps my age, by saying there is too much media focus on people who work in show business.
However, I have taken more notice of reports of sexual harassment from high-profile and powerful people in the entertainment industry. In fact, every day recently there seems to be a new story coming out about inappropriate conduct. I'm astounded at the prevalence of this type of conduct in that industry, how long it's been going on and, even in this day and age, how this could still be happening. Sexual harassment is a repulsive behaviour and should never be tolerated in any form, in any walk of life.
I wanted to use this blog to talk about workplace harassment, although harassment of any kind is wrong. Harassment covers a wide range of behaviours of an offensive nature. It is commonly described as behaviour that disturbs or upsets, and can be repetitive. It can come in many guises in workplaces and is unacceptable in any circumstance.
Generally speaking, workplace harassment means someone using offensive, belittling or threatening behaviour to undermine an individual or group of individuals. And more often than not, the threatening will come from someone, or a group, who has some sort of power over the person or group who is subjected to the behaviour.
Being on the receiving end of harassing behaviour can have a range of effects on the person being harassed, from simply feeling pestered, right through to feeling you are being persecuted. Many of us have probably been subject to this sort of behaviour to varying degrees in our careers at some time or another.
Often, it's so subtle you might not realise you're being harassed or bullied. I've certainly experienced leaders who have displayed traits bordering on harassment and it's not an easy issue to deal with. These days, where everyone is connected through various social media channels, bullying and intimidation can happen in a way that's difficult to escape. If it's happened to you, or someone you know, then you'll agree that it's stressful, intimidating and insidious.
Why does harassment continue? People may not come forward through fear of retaliation, a perceived or real lack of support, self-minimisation of the harassment, or a concern that they won't be believed. At AA Insurance, our genuine culture is based on the premise that we all must have the courage to do the right thing and have respect for each other. We pride ourselves on being recognised for our diversity, equality and our pursuit of a supportive family culture.
We are serious about ensuring our people are protected from any form of abuse and we want them to feel comfortable knowing that there is someone for them to talk to in confidence—be it their executive manager, someone in human resources, or even me. The personal safety and wellbeing of all our people is paramount. Sadly, not all workplaces are like ours so it's important for us to protect it and our people. If our staff witness any form of harassment, we hope they have the courage to report it, and if they are a victim, we want them to know we are here to help and support them.
There's no excuse for New Zealand businesses to turn a blind eye, or think this level of harassment only happens in the entrainment industry. We need to remember it can, and does, happen everywhere, and it's everyone's responsibility to take action to stop it from happening now and in the future. Enough is enough.
About AA Insurance
AA Insurance is an independently operated, New Zealand-based joint venture between the New Zealand Automobile Association (NZAA) and Vero Insurance New Zealand Limited (VINZL). Since 1994 we have demonstrated trusted expertise in home, contents and car insurance in New Zealand, and in 2018 introduced commercial small business insurance. We underwrite our own policies and sell direct to New Zealanders. Our 930+ staff look after over 480,000 customers with 970,000 policies.
We proudly partner with Variety NZ and Eden Park and have been consistently recognised by: Reader's Digest Most Trusted Brands (since 2011) and Quality Service Awards for Car, and Home and Contents Insurance (since 2015), Kantar Customer Leadership Index (since 2019), Canstar Blue Most Satisfied Customers (2011-2018), and the Colmar Brunton Corporate Reputation Index (since 2015) that recognises New Zealand's most successful companies. AA Insurance was also named Consumer NZ People's Choice award winner for car, home and contents (2019 and 2020).
AA Insurance has an AA- (Very Strong) Insurer Financial Strength Rating given by Standard and Poor's (Australia) Pty Ltd. For further information visit aainsurance.co.nz.
For more information please contact:
Media Team, AA Insurance, 027 406 1787, mediacontact@aainsurance.co.nz