06/07/2023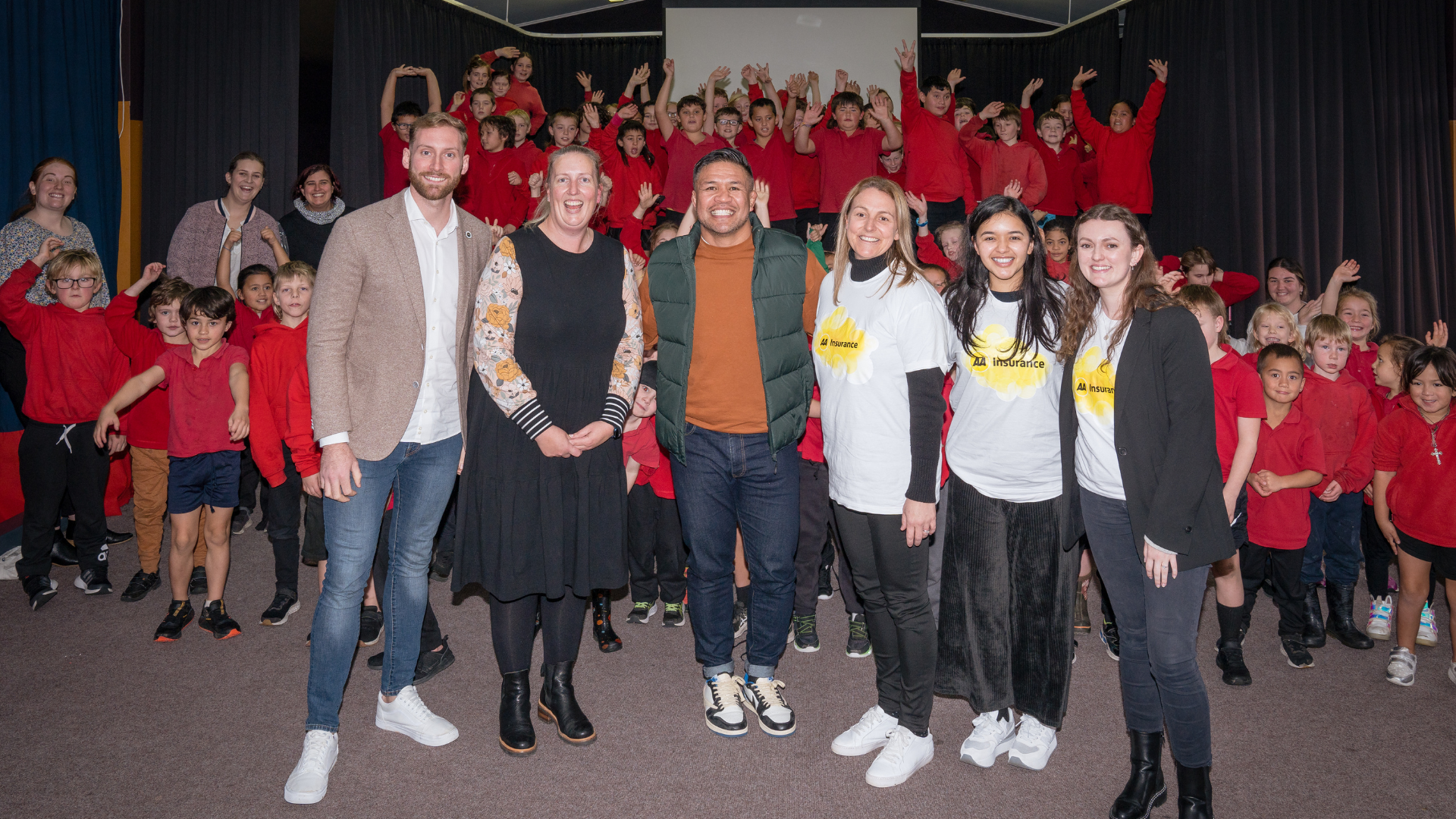 AA Insurance reveals Big Little winners - playground equipment to support neurodiverse children and additional goal post to make a full game of rugby possible, The Big Little Sponsorship is making sporting dreams come true.
Over the last few months, primary school communities across the country submitted more than 4,600 entries in a bid to win two $10,000 sports grants offered by the AA Insurance "Big Little Sponsorship". The entries comprise nearly 60% of all New Zealand primary schools.
The recipients of the two $10,000 grants can now be revealed, with East Gore School and Arakura School in Lower Hutt named as the winners.
Second and third placed schools in the North Island are Eskdale School receiving $2,000 and Pakowhai School receiving $1,000, and the South Island's Franz Josef Glacier School receiving $2,000, and Russley School receiving $1,000 respectively.
North Island winner: Arakura School, Lower Hutt
Harnessing the power of sport for neurodiverse students is the North Island winner Arakura School in Lower Hutt.
With 140 students, neurodiversity plays a huge role, with over half needing additional support. Principal Tute Mila says they were thrilled to hear about winning the Big Little grant.
"Finding resourcing for the school is challenging as most of our funding goes towards staffing learning assistants who can support our neurodivergent students. Sport plays an essential role in regulating emotions and learning necessary life skills.
Physical movement is critical for young children, especially those with sensory needs. Through movement and fitness we create a pathway towards helping students become in-tune with their emotions and learn how to self-regulate," says Ms Mila.
The grant money will go towards additional sensory play equipment and equipment for athletics, basketball, and football – as some of the areas already identified by staff and students.
South Island winner: East Gore School, Gore
The winner for the South Island is a small school at the heart of its community located by the Mataura River, East Gore School.
With 105 students and six teachers, principal Wendy Kitto says the school is a safe place to play and enjoy sports.
"It was a journey of five years to develop a variety of play and sports activities within our school. The rugby goalpost was where the funding ended for the project, and we only managed one.
When we found out we had won, we were over the moon. The funding boost is going to be essential for our school. We have a talented miniball (basketball) team who often win competitions and don't have a space to practice. Therefore, getting additional basketball hoops will be part of the list as well as buying a second rugby goalpost."
Melodie Vickars, Head of Brand and Marketing AA Insurance said "The calibre of the entries this year was fantastic which made choosing our winners super tough. What stood out to us about our winners was their community spirit around sport. Both East Gore and Arakura have extraordinary stories on the school's outlook around well-being and sports, and we are grateful to be able to help make a difference for these communities."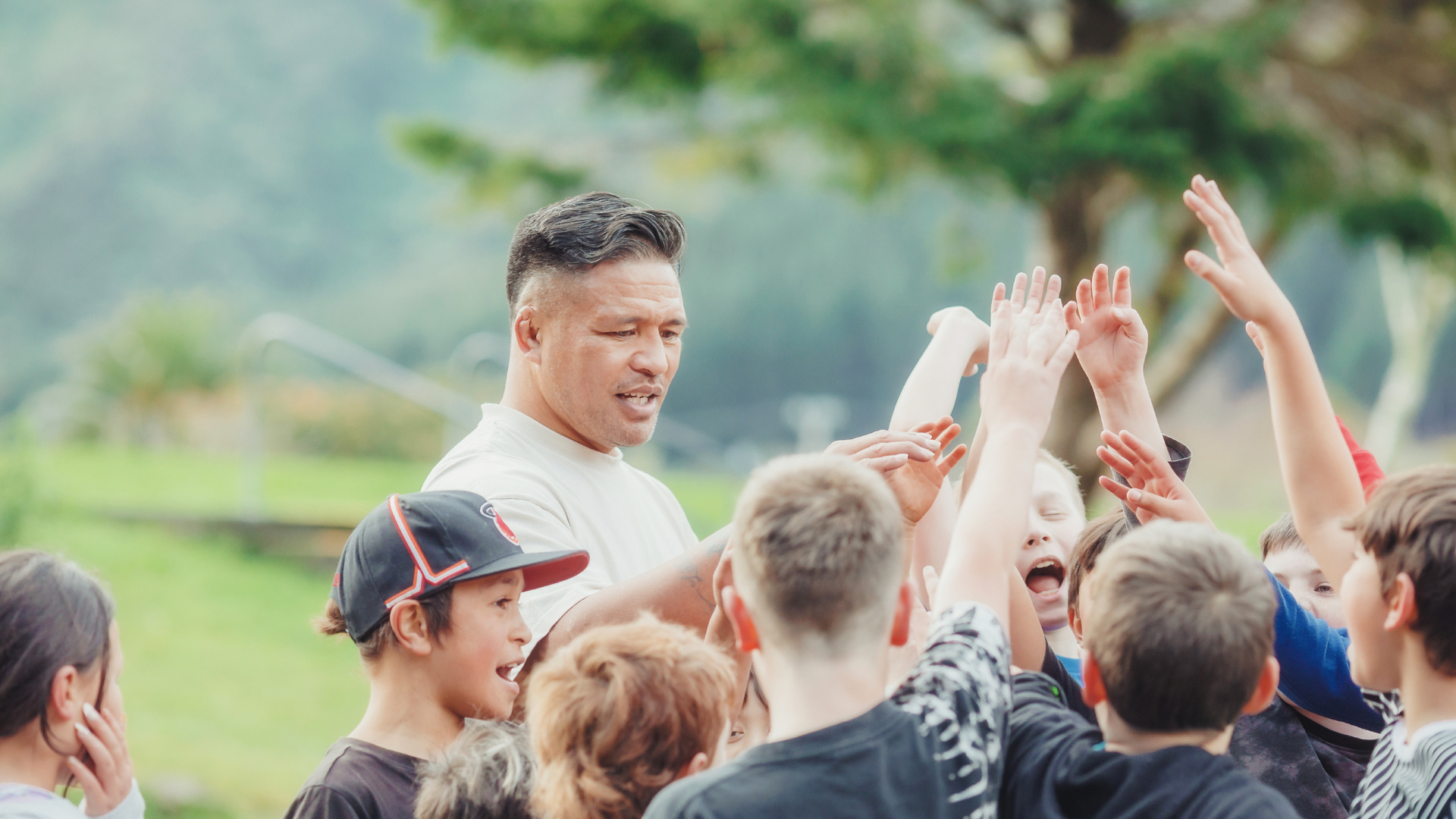 About AA Insurance
AA Insurance is an independently operated, New Zealand-based joint venture between the New Zealand Automobile Association (NZAA) and Vero Insurance New Zealand Limited (VINZL). Since 1994 we have demonstrated trusted expertise in home, contents and car insurance in New Zealand, and in 2018 introduced commercial small business insurance. We underwrite our own policies and sell direct to New Zealanders. Our 930+ staff look after over 480,000 customers with 970,000 policies.
We proudly partner with Variety NZ and Eden Park and have been consistently recognised by: Reader's Digest Most Trusted Brands (since 2011) and Quality Service Awards for Car, and Home and Contents Insurance (since 2015), Kantar Customer Leadership Index (since 2019), Canstar Blue Most Satisfied Customers (2011-2018), and the Colmar Brunton Corporate Reputation Index (since 2015) that recognises New Zealand's most successful companies. AA Insurance was also named Consumer NZ People's Choice award winner for car, home and contents (2019 and 2020).
AA Insurance has an AA- (Very Strong) Insurer Financial Strength Rating given by Standard and Poor's (Australia) Pty Ltd. For further information visit aainsurance.co.nz.
For more information please contact:
Media Team, AA Insurance, 027 406 1787, mediacontact@aainsurance.co.nz