14/02/2023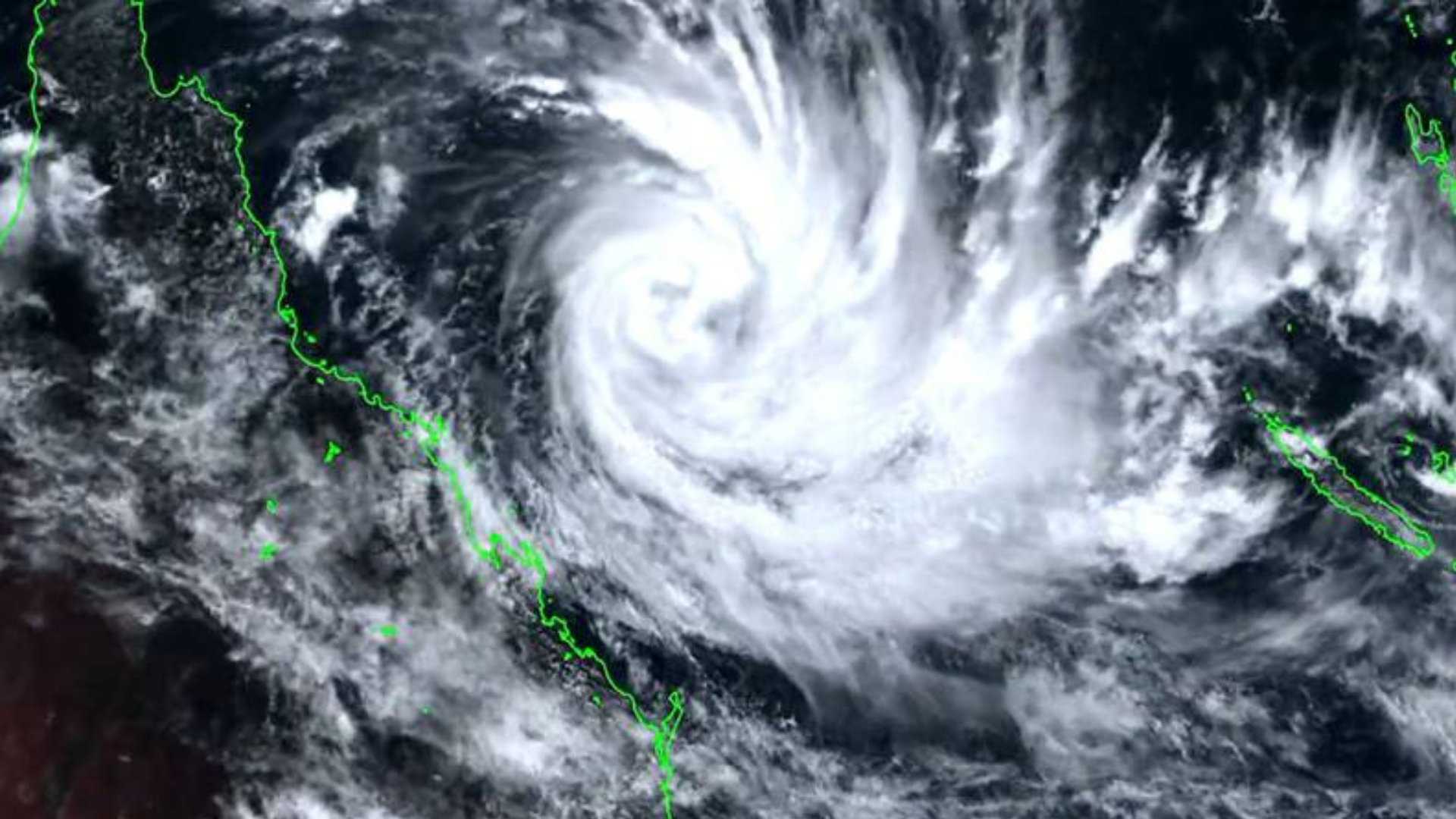 Image supplied by NIWA
As Cyclone Gabrielle continues its destructive path across the North Island – AA Insurance is reminding customers of the support available to them if their property is impacted by high winds, flooding and power outages.
Aaron Dickinson, AA Insurance GM Claims says, "The weather is extremely unpredictable and powerful, which is frightening for people and can cause extensive damage to possessions and property.
"In severe weather your priority must always be your personal safety and that of your family and pets. If you need urgent repairs to make your home safe or watertight, or if you need temporary accommodation, please call us right away," he said.
So far AA Insurance has received 150 cyclone related claims across Home, Motor, Contents and Small Business Insurance, however this figure is set to rise over the coming days as the impact of Gabrielle becomes clear.
Many of these early cyclone related claims relate to damage or loss caused by power outages.
"AA Insurance wants to remind customers that its contents insurance policies include cover for spoiled food and electronics due to power outages and surges. If you lose power, turning off electronics at the wall can help avoid damage to devices and appliances once the power comes back on. For refrigerated or frozen food spoiled by power outages, AA Insurance can support customers with our excess-free spoiled food benefit," Dickinson said.
The latest blast of severe weather follows hot on the heels of the devastating Auckland Anniversary flooding events – which to date have totalled more than 6,500 claims for AA Insurance, around 3,000 for home, 1,750 for contents and 1,800 for motor. AA Insurance has now settled or made an offer to settle 76% of motor claims from the Auckland Anniversary flooding events.
"With continuing heavy rain from the cyclone falling on already saturated ground, slips and existing damage may be vulnerable – and strong winds can also cause damage to fences, roofs, and vehicles, with trees or powerlines falling over.
"AA Insurance is standing by to assist customers if they need help or advice, and we can work with them to lodge a new claim if they need to," Dickinson concluded.
AA Insurance is here to help over the phone, email, live chat, or via WhatsApp message. Contact centre hours: 8am - 8pm Monday to Friday and 8am - 6pm on weekends and public holidays on 0800 500 216.
About AA Insurance
AA Insurance is an independently operated, New Zealand-based joint venture between the New Zealand Automobile Association (NZAA) and Vero Insurance New Zealand Limited (VINZL). Since 1994 we have demonstrated trusted expertise in home, contents and car insurance in New Zealand, and in 2018 introduced commercial small business insurance. We underwrite our own policies and sell direct to New Zealanders. Our 930+ staff look after over 480,000 customers with 970,000 policies.
We proudly partner with Variety NZ and Eden Park and have been consistently recognised by: Reader's Digest Most Trusted Brands (since 2011) and Quality Service Awards for Car, and Home and Contents Insurance (since 2015), Kantar Customer Leadership Index (since 2019), Canstar Blue Most Satisfied Customers (2011-2018), and the Colmar Brunton Corporate Reputation Index (since 2015) that recognises New Zealand's most successful companies. AA Insurance was also named Consumer NZ People's Choice award winner for car, home and contents (2019 and 2020).
AA Insurance has an AA- (Very Strong) Insurer Financial Strength Rating given by Standard and Poor's (Australia) Pty Ltd. For further information visit aainsurance.co.nz.
For more information please contact:
Media Team, AA Insurance, 027 406 1787, mediacontact@aainsurance.co.nz