25/11/2020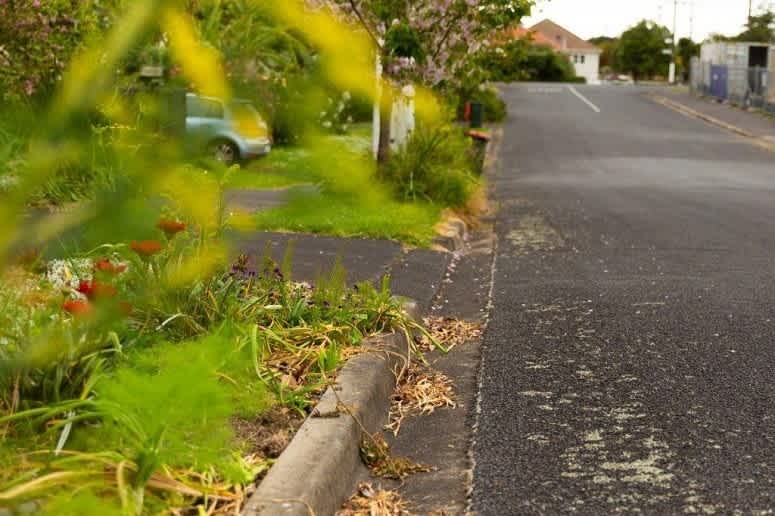 Auckland, 25 November 2020 – If you're male, aged 60+ or live in Wellington then you're significantly more likely to be driving less than a year ago, according to the latest AA Insurance Lifestyle and Driving Survey+.
"In fact, the survey undertaken in June and July after the nationwide lockdown, showed Kiwis across the board continue to drive less frequently than they did in 2016, despite a small increase in 2018," says Amelia Macandrew, Customer Relations Manager for AA Insurance.  "And it's a trend that looks set to continue."
Interestingly, the decline in driving everyday appears to be mainly 'driven' by those over 30, with only a third of those over 60 now driving daily.
In 2016, 75% of those surveyed drove every day, last year it was 64% and, perhaps unsurprisingly, this year it dropped further to 55%. Similarly, the percentage of those driving only a few times a week is increasing, from 19% in 2016 to 34% in 2020. The groups who are driving less are 45% of those aged 60+ (up from 29% in 2019), 40% of Wellingtonians (24% in 2019), and 36% of men (20% in 2019).
"Although the lockdowns have influenced this year's results, they were only temporary," says Amelia, "and as NZTA statistics show*, traffic for work journeys had largely returned to normal after the first lockdown, with Auckland moving towards a recovery after the second lockdown to match the steady national recovery. Our data showed a similar picture, with claim numbers back on track by July, and our repairers outside Auckland remaining busy throughout."
According to AAI's survey, 45% of Kiwis say that the main use of their car is for travel to work. This year, a significantly higher proportion of Aucklanders are using their car mainly for travel to work – up from 41% in 2019 to 50% this year.
Of particular interest is the way drivers are thinking about their future on-road habits, says Amelia.
"While 79% believe they'll be driving the same amount over the next 12 months, 13% say they'll be driving less, with Wellingtonians (22%) the most likely of all regions. Reasons behind this decision include changes in working needs (particularly working from home), increased use of public transport, location changes and looking after the environment."
The long-term picture over the next three to five years looks similar, with Kiwis significantly more likely to say that they'll actively use their car less in the future (31%) than in 2019.
Once again, Wellingtonians (40%), men (34%) and those aged 60+ (39%) are more likely to agree they'll actively be using their car less, while Wellingtonians are significantly more likely than the general population to say that they will be using public transport more  (44% vs 20%).
The flip side to this decrease in car use is the growth in alternative modes of transport. Despite the current 2% ownership of both electric bikes and scooters, there remains the intention (15%) by Kiwis to move towards these modes of transport over the next three to five years, and particularly by those 39 years and under (20%).
"Over the next five years, almost three quarters (72%) of Kiwis say they'll consider buying a hybrid vehicle, and 69% an electric one," continues Amelia. "For almost half of respondents, the current main obstacle is cost, but it's interesting to see these alternatives squarely on people's radar."
+During June and July 2020, which was after the national lockdown, AAI surveyed 1,100 regular Kiwis aged 18 years or over about their driving. The maximum margin of error on the total sample of n=1,100 is plus or minus 3 percentage points at the 95% confidence level.
*www.nzta.govt.nz
ENDS
About AA Insurance
AA Insurance is an independently operated, New Zealand-based joint venture between the New Zealand Automobile Association (NZAA) and Vero Insurance New Zealand Limited (VINZL). Since 1994 we have demonstrated trusted expertise in home, contents and car insurance in New Zealand, and in 2018 introduced commercial small business insurance. We underwrite our own policies and sell direct to New Zealanders. Our 930+ staff look after over 480,000 customers with 970,000 policies.
We proudly partner with Variety NZ and Eden Park and have been consistently recognised by: Reader's Digest Most Trusted Brands (since 2011) and Quality Service Awards for Car, and Home and Contents Insurance (since 2015), Kantar Customer Leadership Index (since 2019), Canstar Blue Most Satisfied Customers (2011-2018), and the Colmar Brunton Corporate Reputation Index (since 2015) that recognises New Zealand's most successful companies. AA Insurance was also named Consumer NZ People's Choice award winner for car, home and contents (2019 and 2020).
AA Insurance has an AA- (Very Strong) Insurer Financial Strength Rating given by Standard and Poor's (Australia) Pty Ltd. For further information visit aainsurance.co.nz.
For more information please contact:
Media Team, AA Insurance, 027 406 1787, mediacontact@aainsurance.co.nz