03/03/2022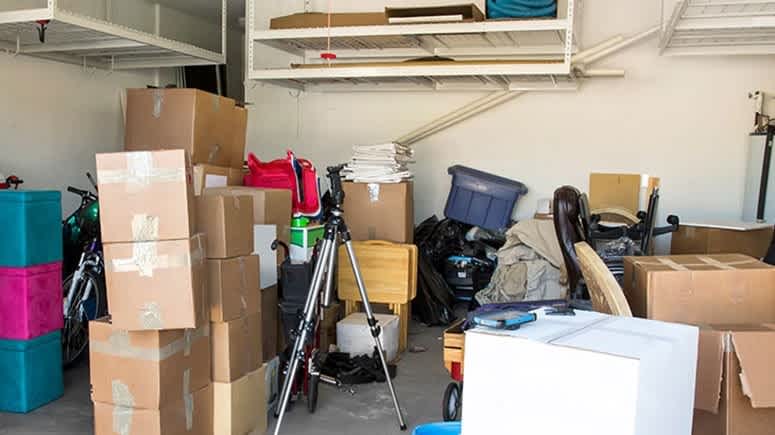 Garages are often used for all sorts of things besides parking the car. There's the laundry, with the washer and/or dryer set to go and left to do its own thing. The storage facility, with boxes of 'stuff' sitting on worn out furniture and garden equipment. Then there's the room conversion where the kids get an away-from-the-main-house rumpus, or where a workshop has been set up.
Yet despite these multi-purpose uses, garages tend to have fewer power sockets available than in the main house, which means it's really important to use them appropriately, and ensure they aren't covered to prevent overheating. Regardless of how it's used though, your garage should always have a working alarm and an up-to-date electrician's inspection, no matter if it's standalone or attached to your house.
Major fire claims can start in the garage. Fire can spread from the garage to the family home and result in a total loss of the house and belongings. It's true that losing your entire home to a fire is rare, but when it does happen it can be devastating, so it's essential to improve the safety of your home, including your garage.
Fire safety tips for your garage:
When you've finished using appliances, turn them off at the main and unplug them to be extra careful.

Don't overload plugs or multi-boards, and don't cover them as they may overheat.

Have an electrician check your wiring, particularly if it's old, and add additional power outlets if you need them.

De-clutter your garage or storage shed, not only to remove excess items that burn easily like old clothes, books and paint, but to also give you quicker outdoor access if you need to get out in a hurry.

If you haven't got heat alarms in your garage buy and install them immediately; they are used where smoke alarms could mistakenly activate such as in kitchens, laundries and garages. However, no matter the type of alarm, test them regularly to ensure they operate effectively.

Get a fire extinguisher and learn how to use it. Already have one? Check it each year to see that it's in good working order.

If you've added new items to your garage/shed, or made some renovations, check you have enough insurance cover. An online calculator can help you work this out.
For more information on home fire safety visit the Fire and Emergency NZ's website.
Any questions?
Now's a great time to review your insurance. We recommend checking your details are up to date and ensuring the policy and cover you've chosen is right for you and your insurance needs.
If you have any questions about your insurance, need to update your AA Insurance policies or would like a quote, don't hesitate to contact us. We're open from 8am to 8pm weekdays and from 8am to 6pm weekends and public holidays.
This blog provides general information only and is not intended to be a recommendation or personalised financial advice. Excesses, terms, conditions, limits and exclusions apply to AA Insurance Limited's policies. Please check the policy wording for details of cover. The provision of cover is subject to the underwriting criteria that apply at the time.
Have a question for us?
Find out why we're consistently awarded best insurer and most satisfied customers:
Make an online enquiry
Call us on 0800 500 231
8am-8pm Monday to Friday.  8am-6pm weekends & holidays