08/09/2016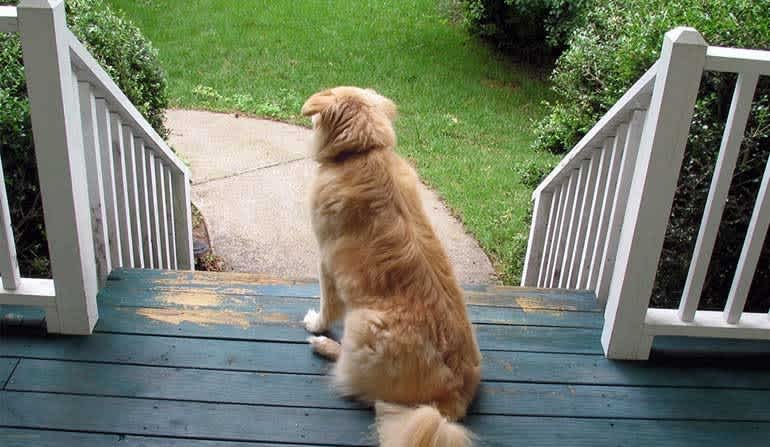 Wherever your home is – from Bluff to the winterless North – you'll no doubt shop around to make sure your belongings and home are insured by the experts. But, what do you do to protect your home from break-ins in the first place? It doesn't take much to deter most burglars if you follow simple home security tips and remain vigilant. Here are six ways to beef up on your home security.
A quarter of New Zealanders surveyed in the AAI Insurance Home Security Survey 2015 have had their homes broken into. Yet, only 51% of people have window locks, 49% have deadlocks on doors, and 34% an audible alarm system. The outtake is, with home security generally, Kiwis need to get serious.
1. Lock 'em up!
It's obvious but surprisingly easy to forget: always lock your doors and use good quality locks. Even tools and ladders should be locked away, because they can help burglars break in. Get in the habit of locking your car every time you get out of it, and even lock up your bike and other outdoor items when they're in the garage. Remember not to leave your keys lying around in plain sight and keep house keys and car keys separate.
2. Love thy neighbour
When you're away, make sure you let a trusted neighbour know your plans. (And if you don't have a trusted neighbour, it might be time to make new friends!) It pays to let them have a spare key, rather than keeping one under the front door mat or somewhere 'hidden' around your property. Ask them to clear your mail and give them your contact number. If you're away for a long time, you might like to get them to park one of their cars in your driveway , and use your washing line from time to time (if that's not stretching the friendship too far)
3. Create a good impression
When you leave on holiday, don't let your home look unoccupied – cancel mail and any newspaper deliveries, put a lamp on a timer and ask your neighbours to close your curtains at night and open them in the morning. Having a radio on softly might also detract burglars if they think they can hear people inside. Make sure your trees and shrubs are trimmed so there are no spots for burglars to hide. You also shouldn't leave notes on the door telling people you aren't home.
4. Alarm and alert
Sensor lights around your property are a simple and cost-effective way to alert you if someone is creeping around outside. If you want to install a security system, ask friends and colleagues for recommendations.
Get a few quotes before you decide on the right alarm and ask your insurance company whether they offer a discount off the premium if your alarm is professionally monitored. Remember, too, that an alarm can detect a burglar but can't always keep them out, so continue with your usual safety precautions.
5. Keep up with technology
Research good, new home security technology, home security apps or security systems, as it's a constantly evolving space. Some home security apps let you to monitor your home from your smartphone, see how builders are getting on with the new deck, and let you check up on teens when you're out!
6. List and label your valuables
Engrave your driver licence, car registration or phone number on valuable items such as bikes and computers. This makes them harder to sell. Neighbourhood Support New Zealand can provide you with a warning sticker for your window that lets burglars know everything in your home is labelled. You should also keep warranties, receipts, valuations and a list of serial numbers in a safe place – preferably off-site.
Take photos and videos of jewellery, artworks and other portable high value items. Or, consider registering your unique identifying details of valuable goods in an electronic database. The NZ Police website have also put together checklists to help keep you and your home safe.
Alongside these home security precautions, remember to stay alert to unusual occurrences in your neighbourhood. For example, some thieves may be quite strategic and leave a colour-coded mark on a fence or wall to alert their mates it's a home to be burgled. Also, don't underestimate the effect of a loud and loyal dog on a burglar's cunning plans.
About the writer:

Danielle Wright is a freelance writer and regular New Zealand Herald contributor. She writes business, travel, interior design and lifestyle features. She has published three children's books and a parenting guide, Mum's the Word: Everyday Ideas to Create a Fun Family Life.
Any questions?
Now's a great time to review your insurance. We recommend checking your details are up to date and ensuring the policy and cover you've chosen is right for you and your insurance needs.
If you have any questions about your insurance, need to update your AA Insurance policies or would like a quote, don't hesitate to contact us. We're open from 8am to 8pm weekdays and from 8am to 6pm weekends and public holidays.
This blog provides general information only and is not intended to be a recommendation or personalised financial advice. Excesses, terms, conditions, limits and exclusions apply to AA Insurance Limited's policies. Please check the policy wording for details of cover. The provision of cover is subject to the underwriting criteria that apply at the time.
Have a question for us?
Find out why we're consistently awarded best insurer and most satisfied customers:
Make an online enquiry
Call us on 0800 500 231
8am-8pm Monday to Friday.  8am-6pm weekends & holidays