02/11/2023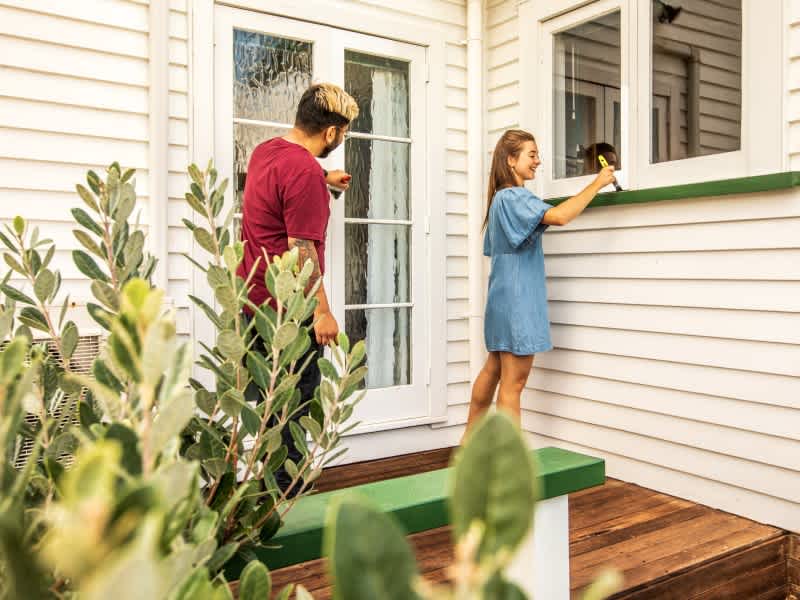 It's a good idea to set some time aside on a regular basis during the year to thoroughly inspect your property. If you need to make repairs, always use the right equipment if doing the work yourself or, if it's a big job, hire a professional. This can help maintain your home in good repair, which in turn can help you meet the conditions of your insurance policy.
Here are a few ways to help look after your property.
Wish list – make a list of the things you'd like to do around the house. This list may cover you for the next 12 months, and it may be that you need to prioritise some tasks or save up for others. At the end of the 12 months, reassess the list to see if you still need the work done. It's always beneficial to have an emergency fund to help you should the unexpected happen.

No time to waste – if something is broken or damaged, try and get it repaired as soon as you can before the problem escalates and the solution becomes more costly.

Roof and gutter care – when the weather is warm and dry, get your roof checked, clear your gutters, and make any necessary repairs that could cause severe damage in the future.

Home electrics W.o.F. – it's a good idea, especially if you live in an older home, to get a warrant of fitness for the wiring of your home on a regular basis to ensure everything is still functioning correctly.

Annual chimney sweep – if you have a fireplace and use it to keep you warm in winter, it's a good idea to sweep your chimney regularly. If you use your fireplace in the autumn, winter and the start of spring, then a good time to sweep your chimney might be at the start of each autumn, or before your first fire. Sweeping your chimney before you start using it each year, will help prevent it from becoming a fire hazard.

Find the mains – it's good to know where your water mains actually are before an emergency strikes. The meter number is on your water rates bill as well as on the meter itself, so make sure these numbers match up.

Check your hot water cylinder – cylinders should last 10-20 years but if they fail they can do a lot of expensive damage. If you have just moved into a new house, it's worth finding out how old the water cylinder is and getting it checked out by a plumber if it's past the 10 year mark.
Any questions?
Now's a great time to review your insurance. We recommend checking your details are up to date and ensuring the policy and cover you've chosen is right for you and your insurance needs.
If you have any questions about your insurance, need to update your AA Insurance policies or would like a quote, don't hesitate to contact us. We're open from 8am to 8pm weekdays and from 8am to 6pm weekends and public holidays.
This blog provides general information only and is not intended to be a recommendation or personalised financial advice. Excesses, terms, conditions, limits and exclusions apply to AA Insurance Limited's policies. Please check the policy wording for details of cover. The provision of cover is subject to the underwriting criteria that apply at the time.
Have a question for us?
Find out why we're consistently awarded best insurer and most satisfied customers:
Make an online enquiry
Call us on 0800 500 231
8am-8pm Monday to Friday.  8am-6pm weekends & holidays