27/11/2018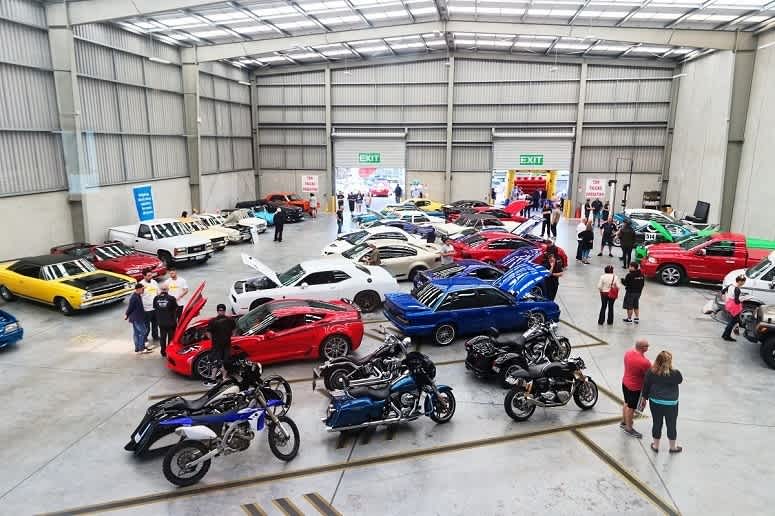 As with most service industries, insurers like AA Insurance rely on our suppliers to help look after customers.
For car insurance, this can mean providing high-quality collision repairs. However, given the shortage of skilled repairers and apprentices, the sustainability of our motor partners is essential.
Their survival and ability to keep pace with the rapidly advancing technology that's incorporated in the manufacturing and repair techniques in the modern car, is key to us servicing our customer's needs.
To provide support to the collision repair and refinishing industry, AA Insurance introduced the Apprentice Sponsorship scheme in 2017. A year on in, we've come away with some great learnings that may benefit others considering a similar type of apprenticeship or educational scheme for their industry.
Firstly, we considered the problem at hand - a lack of apprentices - and how we could help improve the situation.
Our apprenticeship initiative was introduced to help support the industry by incentivising young people into the trade, ensuring they become fully trained and showing them the potential career paths available to qualified tradespeople.
To achieve this, we cover the apprentices MITO industry training fees and provide a healthy start with tools supplied from our two key sponsors - Winger Suzuki supplies well-equipped tool chests for our collision repair technicians, and Automotive Colours supplies spray guns for our refinishing technicians.
This leads me to our second learning, the importance of having sponsors on-board. It's not only great to kickstart the apprentices' careers, but it means a better relationship with our suppliers, who get their brands in front of the industry.
So, it's great to know both sponsors are very keen to remain involved.
Our third learning was the involvement of our own people in the bespoke mentoring programme that complements the apprenticeship. It's the perfect way to utilise the skills and knowledge of our very own Supplier Performance Managers, which adds terrific value to the scheme, benefiting the apprentices throughout the period of their tuition.
Our mentors have been meeting with their own apprentices on a regular basis, discussing their progress of both practical and online MITO modules, providing moral support and sharing an abundance of life skills from their own time in the industry. Mentoring has been extremely well received and appreciated by the apprentices, and their employers, the latter of whom have seen a lift in their employees' attitude and aptitude since our involvement.  Each apprentice is progressing well with their training modules, with some well ahead of schedule.
The fourth learning for us, is that timing is everything. We started the scheme in the Auckland area with four apprentices. Word quickly spread through our repairer network and we had numerous enquiries from repairers with likely candidates. We quickly learnt that when the opportunity arose to introduce a great young person into the scheme, we needed to sign them up at the time rather than wait for a set recruitment drive period. This provides candidates with an additional incentive to remain within our industry and not be distracted elsewhere.
Finally, with the number of apprentices sponsored now at six, we know that the scheme requires a commitment of resource to provide ongoing mentoring. We see this as a rewarding investment in the future of the collision repair and refinishing industry, and in the long run, helps ensure that there are sufficient skill levels to repair our customers' cars correctly and safely.
About AA Insurance
AA Insurance is an independently operated, New Zealand-based joint venture between the New Zealand Automobile Association (NZAA) and Vero Insurance New Zealand Limited (VINZL). Since 1994 we have demonstrated trusted expertise in home, contents and car insurance in New Zealand, and in 2018 introduced commercial small business insurance. We underwrite our own policies and sell direct to New Zealanders. Our 930+ staff look after over 480,000 customers with 970,000 policies.
We proudly partner with Variety NZ and Eden Park and have been consistently recognised by: Reader's Digest Most Trusted Brands (since 2011) and Quality Service Awards for Car, and Home and Contents Insurance (since 2015), Kantar Customer Leadership Index (since 2019), Canstar Blue Most Satisfied Customers (2011-2018), and the Colmar Brunton Corporate Reputation Index (since 2015) that recognises New Zealand's most successful companies. AA Insurance was also named Consumer NZ People's Choice award winner for car, home and contents (2019 and 2020).
AA Insurance has an AA- (Very Strong) Insurer Financial Strength Rating given by Standard and Poor's (Australia) Pty Ltd. For further information visit aainsurance.co.nz.
For more information please contact:
Media Team, AA Insurance, 027 406 1787, mediacontact@aainsurance.co.nz