20/05/2019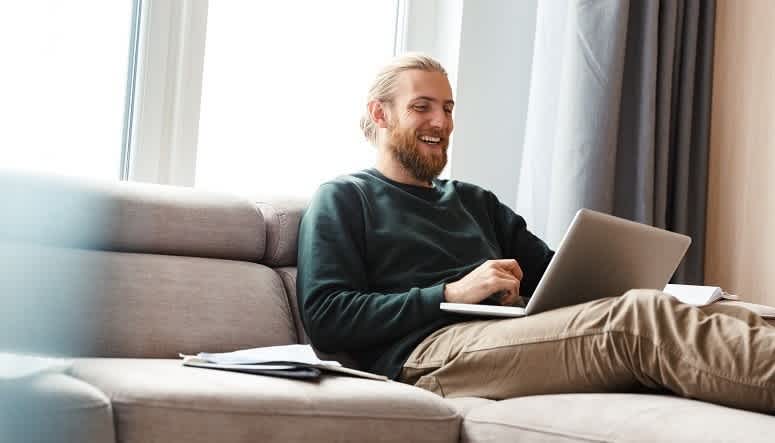 Many tradies will find themselves dreaming about going out on their own. You're a master of your trade but you may not have mastered how to run a business, yet. There's huge potential in starting your own business, but it takes time and careful planning. To help, we've pulled together some simple ways and things to think about to help prepare you to do business with your best boot forward.
1. Make sure you're easy to find
Google Business

Setting up a Google Business profile allows new customers to find you with ease. You can include your contact details, hours of operation and obtain reviews from customers.
2. Take advantage of digital tools
When it comes to managing your business, it may pay to put down that pen and paper, the digital world we're living in is making it easier than ever to navigate running a business. Here are some of our favourite apps to add to your toolbelt:
Tradify – easy job management

Tradify is software that aims to help tradies tackle their admin and get their nights back, sounds pretty good right? From invoicing, quoting, smart scheduling of jobs and appointments. It also integrates with major accounting software like Xero and MYOB, making it easier to handle invoices and manage timesheets and receipts.

iAuditor – site checklists

Health and safety auditing can be admin heavy and time consuming, but it's also incredibly important. When it comes to site safety, iAuditor is designed to build checklists, conduct inspections and manage reporting. It also helps to centralise information and streamline your business processes.

Xero – accounting made simple

Cloud-based accounting software Xero is used by more than 700,000 people across the globe, and it's based right here in New Zealand. It's become the go-to accounting sidekick for many sectors, including tradies. Xero is your one stop shop for all things accounting, looking after things like invoicing and payroll, claim expenses, smart budget reporting and gives you a real time view of cash flow.
3. Take time to upskill
There's many things to consider when starting your own business, and you'll learn a lot within your first few years. Branding, marketing, customer service, supplier relationships, managing employees and handling finances are all examples of areas you'll need to dip into. There are many online training courses where you can learn and develop your business sense, leadership skills and give you the tools to prepare you to better run your business.  
Udemy

With over 100,000 online courses at your fingertips, on Udemy you're bound to find the right topic to help you learn different areas of business. There's a fee per course you sign up for, but a great overview of the course beforehand to help you to decide whether it's right for you.

Business Management Programme

The Aspire2 Business Management Programme run online courses designed to help those wanting to run their own business. From learning about team leadership to running a small business, it could be a great opportunity to complete a course to prepare yourself for your new business venture.
4. Get the right cover
Another important thing to consider when starting your own small business, is getting Small Business Insurance. There's a lot at stake when running a business and you need the right cover to protect yourself, your business, and your income.
AA Small Business Insurance is created especially for small business owners. We can help you unravel those complexities, freeing you to focus on what you do best. It's all about honest, flexible small business cover that you can customise to meet your unique needs.
Not sure where to start? Have a chat to our Small Business team by calling 0800 500 231, request a call back, or find out more information here.
Article links are provided for informational purposes only; AA Insurance bears no responsibility for the accuracy, legality or content of external sites. This blog provides general information only and is not intended to be a recommendation or personalised financial advice. Excesses, terms, conditions, limits and exclusions apply to AA Insurance Limited's policies. Please check the policy wording for details of cover. The provision of cover is subject to the underwriting criteria that apply at the time.
Have a question for us?
Find out why we're consistently awarded best insurer and most satisfied customers:
Make an online enquiry
Call us on 0800 500 231
8am-8pm Monday to Friday.  8am-6pm weekends & holidays