18/04/2023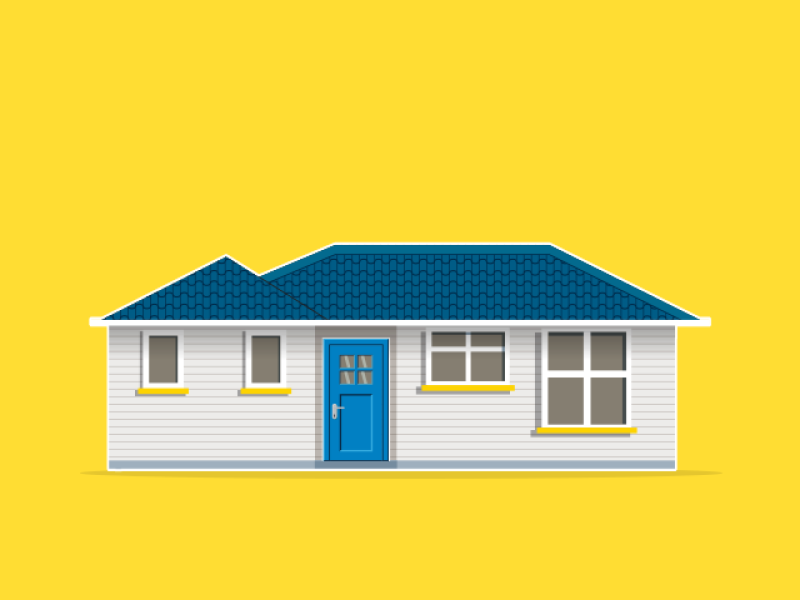 If you're a customer with AA Insurance, you may come across the term 'replacement cover' in your home insurance documentation. This is a benefit we offer and refers to a way in which we may settle home insurance claims when they're not related to a natural disaster. Read on to find out more.
What is replacement cover?
When you first purchase home insurance and each year upon renewal, you and your insurer will agree to a sum insured, which is the maximum amount your insurance provider will pay to rebuild your home. Your sum insured is based on the cost of rebuilding your house and can be calculated in several ways. You can contact an expert such as a builder, architect or quantity surveyor. You can also use the online Cordell Sum Sure Calculator which estimates typical building costs for standard residential houses.
At AA Insurance, we understand that it can be difficult to calculate the exact cost of rebuilding your home. To give you greater peace of mind, we offer replacement cover, which you may qualify for if you're one of our customers and your claim is for anything other than a natural disaster. Replacement cover allows the full repair, rebuilding or replacement of the damaged portion of your home to the , regardless of the sum insured, provided you've taken steps to set an accurate sum insured and size of your home.
Every claim is different, and we'll take your situation into consideration when deciding how to settle your claim. We'll use your sum insured as the maximum we will pay to rebuild your home after a natural disaster, so it's still important to review your sum insured regularly and make sure it is up to date.
An example of replacement cover
Manaia employed a builder to estimate the rebuild cost of her house (her sum insured), which he advised was around $550,000. A few months later, the house burnt down in a fire and needed to be completely rebuilt. Since the estimate, the price of building materials had gone up, increasing the overall cost of rebuilding her house to $590,000.
Luckily, her home insurance policy was with AA Insurance. As Manaia had taken reasonable steps to estimate the size of her home and calculate her sum insured, and because the claim wasn't related to a natural disaster, she qualified for our replacement cover. So, we rebuilt her home to the same building standard as before the fire, despite it costing more than her sum insured.
With other general insurers in New Zealand, she may have received a maximum of her sum insured, minus her excess and other applicable deductions, such as any remaining unpaid premium.
Regardless of who you are insured with, it's important to familiarise yourself with the wording of your policy so that you understand the terms of your cover and its limits.
Key takeaways
With AA Insurance's replacement cover, you'll be covered for full replacement of your home after a fire, storm, or any event other than a natural disaster, even if it costs more than your sum insured, providing you've taken steps to set an accurate sum insured and estimate the size of your home prior to the loss. In the case of a natural disaster, your sum insured is the maximum we will pay to rebuild your home after the event. That's why it's important you review your sum regularly and at each policy renewal, to make sure it's accurate and up to date, especially after renovations.
Any questions?
Now's a great time to review your insurance. We recommend checking your details are up to date and ensuring the policy and cover you've chosen is right for you and your insurance needs.
If you have any questions about your insurance, need to update your AA Insurance policies or would like a quote, don't hesitate to contact us. We're open from 8am to 8pm weekdays and from 8am to 6pm weekends and public holidays.
This blog provides general information only and is not intended to be a recommendation or personalised financial advice. Excesses, terms, conditions, limits and exclusions apply to AA Insurance Limited's policies. Please check the policy wording for details of cover. The provision of cover is subject to the underwriting criteria that apply at the time.
Have a question for us?
Find out why we're consistently awarded best insurer and most satisfied customers:
Make an online enquiry
Call us on 0800 500 231
8am-8pm Monday to Friday.  8am-6pm weekends & holidays