03/05/2022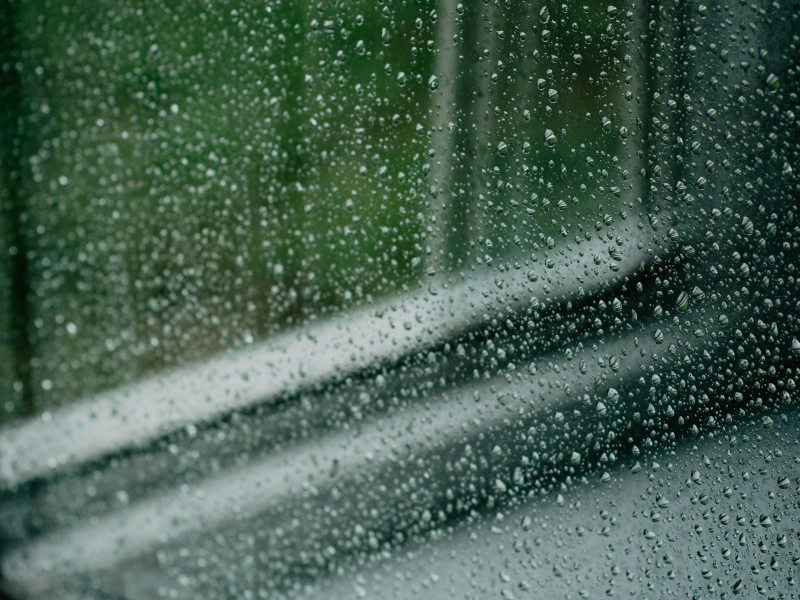 Wearing more clothes to bed than you do during the day? Here are some hot tips to keep your place snug and dry over the colder months.
Living in New Zealand can feel like being on a long summer holiday. But when the colder weather rolls in, many of us are reminded of how cold and damp our houses can be in winter. The jumpers and blankets come out of the closet and the power bills go up. Chilly conditions and high levels of indoor moisture aren't great for our health or for our tamariki. That's why we're proud to be the Lead Partner of Variety- the Children's Charity's Beds for Kids Programme, helping more young Kiwis stay warm and well over winter. You might be wondering what you can do to keep your house warm and dry over winter, so here are a few ideas to help you get started.
Keep the cold out
Up to 20% of heat in a home can be lost through cracks in window frames, gaps under the door and through the chimney*. Keep draughts out by putting a draught-stopper along the bottom of your door and consider a window insulator kit. These plastic wraps are an inexpensive and effective way of reducing heat loss by sealing leaks around windows.
If your windows have curtains or blinds, consider closing them before sunset to keep the heat in and the cold night out.
Keep your home warm
When it comes to heating your home, there are many choices out there – gas and electric heaters, heat pumps and wood burners to name but a few.
Gen Less - the Government agency dedicated to energy efficiency - have put together a guide to help you decide what options suit your home. What's right for you depends on your budget and the type of home you have. It's worth noting that heat pumps are a low carbon, easy to install, efficient option that can help you save money too.
The handy heater sizing calculator helps you work out what kind of output you really need to keep a room at a healthy temperature. And that's no less than 18°C according to the World Health Organisation.
Insulate your home
Now that your home's nice and snug, make sure it stays that way. Good ceiling and underfloor insulation will help your house retain its heat by reducing heat loss significantly.
The Government offers a few grants to cover the costs of installing ceiling and underfloor insulation. This could be helpful if you're a homeowner, tenant or landlord with an obligation to insulate the home you rent out. Check if you're eligible here.
Keep your home dry
Although you want your home to stay warm, it's important to ventilate it and let the moisture out too. This is especially important in bathrooms and kitchens where moisture builds up. Try to open your windows for 20 minutes a day and use extractor fans to let the steam out, especially when you're showering. Some other great tips are:
Dry your washing outside whenever you can.

If you have a tumble drier, make sure it is vented to the outside of your house.

Think about investing in a dehumidifier, which can take the chill out of the room as well as drying it out.
Keeping your home warm and dry will not only help you stay healthy this winter, but can also help you avoid the mould and rot that can lead to much bigger problems in your home. Gradual damage is the deterioration to property over time and may not be covered by your home and contents policies. It can often start with something small, like a damp spot, and get much worse if it is left untreated. It's important to make sure you are properly maintaining your home and picking up on tell-tale signs as it can save you time and money in the long run.
We hope these tips will help you enjoy a warmer, healthier home this winter.
*Source: Ministry of Social Development https://www.msd.govt.nz/about-msd-and-our-work/publications-resources/brochures/keeping-warm-healthy.html
Any questions?
Now's a great time to review your insurance. We recommend checking your details are up to date and ensuring the policy and cover you've chosen is right for you and your insurance needs.
If you have any questions about your insurance, need to update your AA Insurance policies or would like a quote, don't hesitate to contact us. We're open from 8am to 8pm weekdays and from 8am to 6pm weekends and public holidays.
This blog provides general information only and is not intended to be a recommendation or personalised financial advice. Excesses, terms, conditions, limits and exclusions apply to AA Insurance Limited's policies. Please check the policy wording for details of cover. The provision of cover is subject to the underwriting criteria that apply at the time.
Have a question for us?
Find out why we're consistently awarded best insurer and most satisfied customers:
Make an online enquiry
Call us on 0800 500 231
8am-8pm Monday to Friday.  8am-6pm weekends & holidays