02/06/2023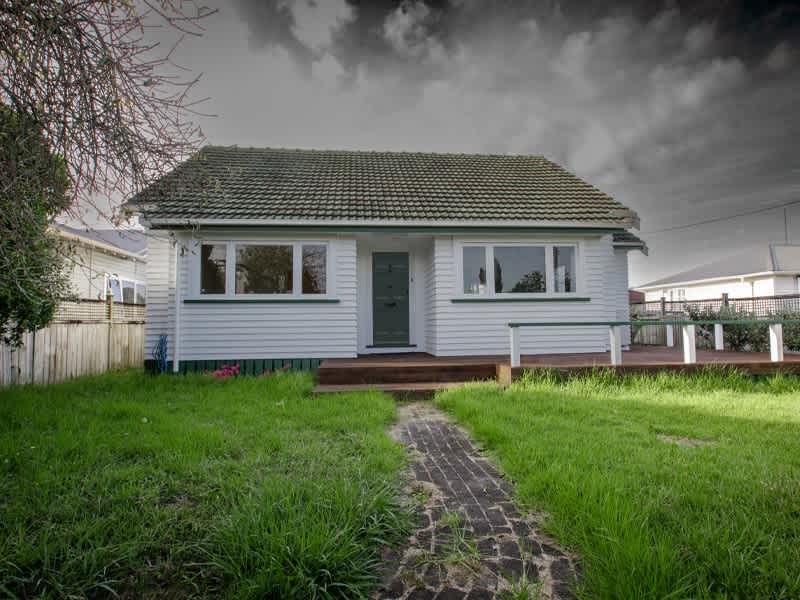 Cold weather can be hard on our homes, our health and our tamariki. We want to help, so we're supporting our partner Variety – the Children Charity with their Winter Appeal, donating another 100 bedding packs to give more Kiwi kids a warm place to dream. We've also put together a few tips to help you get your home ready for the winter ahead.
Maintain your property
Maintain your fences and retaining walls, especially if they are starting to shift or fall, and look out for any cracks on walkways and steps.
Don't let gardens build up too close to external walls of the house and keep an eye on mature trees growing next to fences, foundations or power lines. The last thing you need is a branch damaging your home in the middle of a storm.
Service your gutters
Clear gutters regularly to prevent them from clogging up. Make sure all gutters and drainpipes are attached properly, and water is draining away from the house or garage. Poorly maintained gutters could cause water to overflow and pool in a certain place, which could cause long-term damage to your home and its foundations. For those in more southern climates, snow straps on guttering will help support them if there's a heavy fall.
Drain your pipes and hoses
Outside, disconnect and drain garden hoses to prevent icy water leaking onto paths or into your garden. This will also help to avoid any bursts and save you buying a new hose come springtime.
If you're heading away, turn the water off and clear the pipes in your home so they're free of water. If you live somewhere that is prone to freezing temperatures, doing this will avoid pipes bursting if any water inside freezes.
Look out for leaks
Ensure the roof is regularly checked for any cracks, leaks and damage. Water damage, mould, or blistering paint on your ceiling could also indicate a leaky roof.
If you have an inexplicably high water bill, your water pipes could be the culprit. Leaks can damage your walls, floors and ceilings so be sure to investigate if you see any clues, such as changes to walls and floors, including around showers and baths. Check out our blog for more information on gradual damage.
Avoid accidents and injuries
Prevent slippery paths, steps and driveways by spraying an ice and water repellent solution on them before they freeze. You can also use sand, clay-based kitty litter or rock salt but be aware salt can damage grass and plants.
Heat your home safely
Don't place heaters in areas with restricted airflow because they may overheat and become a fire hazard. Remember the heater-metre rule: always keep furniture, curtains, clothes, and children and pets at least one metre away from heaters and fireplaces. Never cover your heaters or store items on them.
When using high wattage appliances like heaters, avoid overloading your powerpoints or multiboards as this can be a fire hazard. Always ensure the area around is well ventilated and is clear of anything that can burn or catch fire. If you can, use multiboards that have a build-in overload protection device.
Keep the warmth in
Unless your windows are in direct sunlight, keep your drapes and blinds closed to hold the heat in your home. Draught stoppers on doors and windows are a simple, cost-effective solution to keeping your home warm. Read our blog for more tips on keeping your house warm and dry in winter.
Any questions?
Now's a great time to review your insurance. We recommend checking your details are up to date and ensuring the policy and cover you've chosen is right for you and your insurance needs.
If you have any questions about your insurance, need to update your AA Insurance policies or would like a quote, don't hesitate to contact us. We're open from 8am to 8pm weekdays and from 8am to 6pm weekends and public holidays.
This blog provides general information only and is not intended to be a recommendation or personalised financial advice. Excesses, terms, conditions, limits and exclusions apply to AA Insurance Limited's policies. Please check the policy wording for details of cover. The provision of cover is subject to the underwriting criteria that apply at the time.
Have a question for us?
Find out why we're consistently awarded best insurer and most satisfied customers:
Make an online enquiry
Call us on 0800 500 231
8am-8pm Monday to Friday.  8am-6pm weekends & holidays