27/07/2022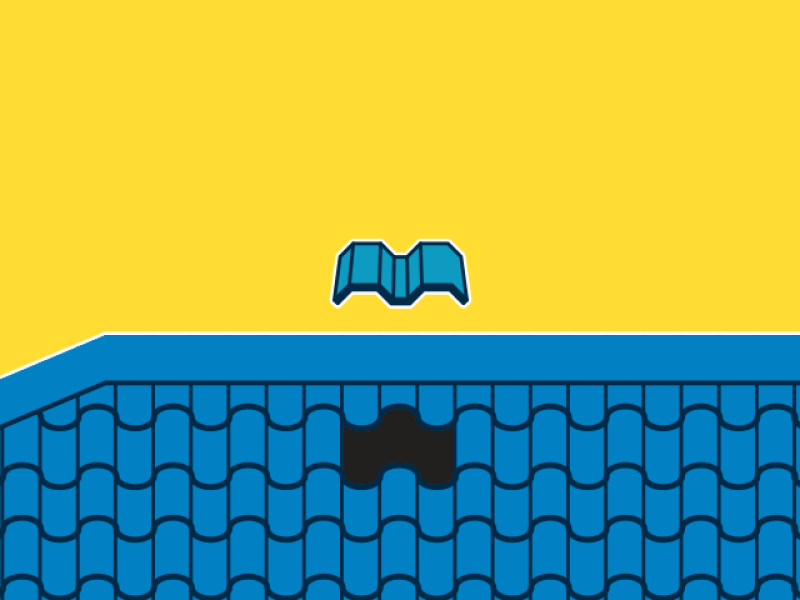 We're often asked whether undamaged areas of the home are covered by insurance, specifically when two areas - say the carpet downstairs compared to upstairs - no longer match in appearance. Here's a breakdown of how insurance providers might deal with the issue of matching appearances and how it could apply to your insurance.
What is meant by matching appearances?
Matching appearances means that your insurance company will make all efforts to repair, rebuild or replace the damaged portion of your home to the reinstatement condition to ensure you have a consistent and uniform look. The term 'reinstatement condition' means building to a similar standard and specification (but no more extensive or better than) to the condition of your home when it was new or last enhanced, using current equivalent techniques and building materials readily available in New Zealand.
Restoring your home to the condition it was in before the event can sometimes be difficult if materials or items are no longer manufactured or readily available. If this is the case, other areas of your home that are not damaged will not be repaired or replaced to create a matching appearance.
For example, if the carpet in a bedroom has been damaged beyond repair but is no longer readily available, your insurer will make all efforts to replace it with the nearest equivalent. However, your insurer will not replace the carpet in any other rooms to create a matching appearance.
An example of matching appearances
Two tiles on Jane's roof came off during a storm and needed to be replaced. Her policy provided cover for the damaged tiles but excluded the replacement of any items that had not suffered loss or damage. This meant that her undamaged tiles would not be covered should she wish to create a matching appearance with the rest of the roof. Her insurer was unable to source the same tile colour as the ones on the rest of the roof, so she was offered a few options, one of which was to use tiles of the nearest available colour, and another was for her to receive a cash settlement for the damaged area only, enabling her to decide how she wanted to proceed.
Some other examples of matching appearances include:
The carpet in the main bedroom is damaged after a spill. As this is a separate room, if the same carpet cannot be sourced to repair the damaged caused by the spill, the undamaged carpet in the rest of the house would not be replaced to match.

An island benchtop in the kitchen has been damaged with a burn mark from a pot. Your insurer may pay to replace the island benchtop if required but would not extend the claim to cover the separate undamaged benchtop so that the full set match.

A ceiling in your study requires repainting after water damage. As this is a separate room, the rest of the ceilings in your home would not be included.

The curtains in your downstairs living room were damaged in a flood. They were replaced with the same model as the ones in the rest of the house, but those have faded over time so the two sets look slightly different when seen side by side. It's unlikely that your insurer would replace the whole set to create a match.
Key takeaways
Insurance is there to cover sudden, unforeseen and accidental damage. Your insurance company will do their best to repair, rebuild or replace the damage to your home to create a consistent and uniform look. However, when that is not possible, your insurance company will not match appearances, that is replace undamaged areas of your home to create a match with newly repaired areas. They may offer you alternative options for settling the claim if the repairs don't match the original, such as paying you a settlement amount for the damaged area rather than organising the repairs.
Any questions?
Now's a great time to review your insurance. We recommend checking your details are up to date and ensuring the policy and cover you've chosen is right for you and your insurance needs.
If you have any questions about your insurance, need to update your AA Insurance policies or would like a quote, don't hesitate to contact us. We're open from 8am to 8pm weekdays and from 8am to 6pm weekends and public holidays.
This blog provides general information only and is not intended to be a recommendation or personalised financial advice. Excesses, terms, conditions, limits and exclusions apply to AA Insurance Limited's policies. Please check the policy wording for details of cover. The provision of cover is subject to the underwriting criteria that apply at the time.
Have a question for us?
Find out why we're consistently awarded best insurer and most satisfied customers:
Make an online enquiry
Call us on 0800 500 231
8am-8pm Monday to Friday.  8am-6pm weekends & holidays