08/11/2022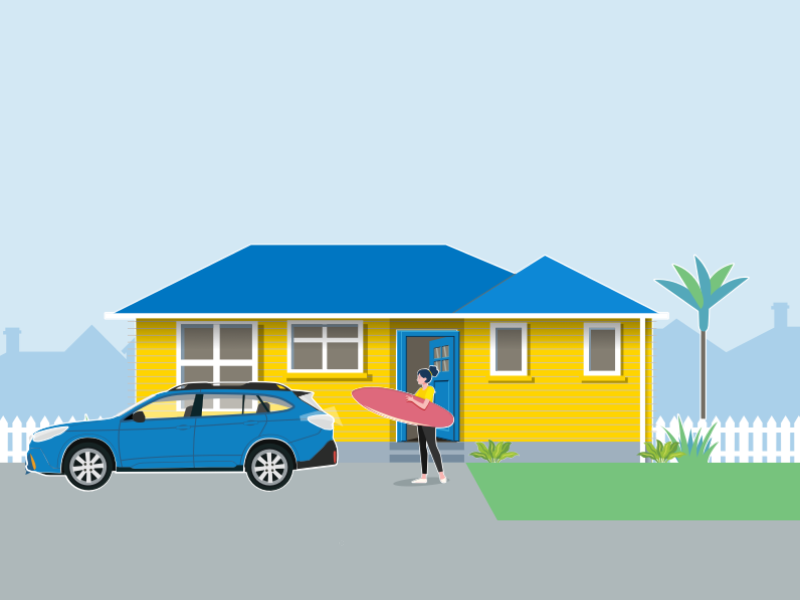 'One event, one excess' is a benefit some insurance providers offer their customers, whereby policyholders only pay one excess when claiming on more than one policy if the claim is related to one event. Here's some information and a few examples to help explain what the benefit means in practice.
What is a 'one event, one excess' benefit?
Let's start by explaining those two terms:
an excess is the amount you pay when you make a claim – you pay a contribution towards the claim and your insurer pays the remaining costs. You can choose an excess to suit your situation at any point throughout your insurance period. An excess must be paid for each individual event.
an event is a sudden, accidental and unforeseen occurrence that causes loss or damage that you do not intend or expect.
This brings us to the 'one event, one excess' benefit. Put simply, 'one event, one excess' means you will only need to pay one excess - the highest applicable - for loss or damage caused by one event.
As an example, if your home and your contents are damaged in a fire, leading you to claim on both insurance policies, you may only need to pay one excess if both policies are held with the same insurance provider. Generally, the excess you pay will be the highest excess of the policies you hold.
As you can see, having multiple insurance policies with one provider may not only enable you to save money when it comes to paying an excess; it can also save you time, as you only need to talk to one company at claim time.
At AA Insurance, we offer our 'one event, one excess' benefit across all of our personal insurance policies. Under the 'Making a claim' section of your AA Insurance policy, you'll find the following:
"If you claim under more than one policy with us for loss caused by a single event at the same location, you will only pay the excesses that are payable under one policy. These will be the excesses payable under the policy with the highest total applicable excess."
An example of the 'one event, one excess' benefit
Rangi's car was stolen with her handbag, dashcam and a few personal items inside it, leading her to make a claim on both her car and contents insurance policies. As she was a customer with AA Insurance and her claims were related to this one incident, our 'one event, one excess' benefit applied. This meant she only needed to pay one excess – the highest of the two which, in her case, was the $500 excess she had on her car insurance.
Samir's house was broken into. The thieves damaged the front door, a window and some furniture, and stole his wife's jewellery, and a few handbags. Samir had his home insurance with a different provider to his contents insurance, so he had to go through the claims process with two separate companies and pay two excesses for the same event, which came to $900 ($400 for his contents and $500 for his home insurance).
Key takeaways
'One event, one excess' is a benefit offered by some insurance providers which enables you to only pay one excess – the highest applicable – if you need to claim under multiple policies for damage that was caused by a single event. It's one of the reasons you may want to think about having all your insurance policies with the same provider.
Other things to consider are the convenience of only needing to make a claim with one company, and the potential for discounts on your premiums if you have multiple policies, such as our Multi Policy Discount.
Any questions?
Now's a great time to review your insurance. We recommend checking your details are up to date and ensuring the policy and cover you've chosen is right for you and your insurance needs.
If you have any questions about your insurance, need to update your AA Insurance policies or would like a quote, don't hesitate to contact us. We're open from 8am to 8pm weekdays and from 8am to 6pm weekends and public holidays.
This blog provides general information only and is not intended to be a recommendation or personalised financial advice. Excesses, terms, conditions, limits and exclusions apply to AA Insurance Limited's policies. Please check the policy wording for details of cover. The provision of cover is subject to the underwriting criteria that apply at the time.
Have a question for us?
Find out why we're consistently awarded best insurer and most satisfied customers:
Make an online enquiry
Call us on 0800 500 231
8am-8pm Monday to Friday.  8am-6pm weekends & holidays