03/10/2022
'Premium' is a common insurance term that might come across when you take out insurance, at renewal and during conversations at claim time. We'll explain what an insurance premium is and give you a breakdown of a few key factors that influence the amount of premium you're charged.
What is an insurance premium?
A premium is the dollar amount that you pay for an insurance policy each year. There are many factors that can impact the amount of premium that insurers charge, such as what you're insuring, the policy you've chosen and external costs, like levies and taxes set by the government.
Your total premium figure is made up of:
a base premium, the portion of your premium that your insurance provider will have calculated to fairly reflect the cover provided. This is based on a range of risks and rating factors which include, but aren't limited to, the claims statistics we hold for previous years, the make and model of your car, the materials used to build your home, and the area you live in. Your base premium also takes into account reinsurance costs. Put simply, reinsurance is insurance for insurance companies.

taxes, fees and levies such as GST, Fire and Emergency (FENZ) levy and Earthquake Commission (EQC) levy are collected by all insurance companies on behalf of the Government. Insurance companies include them in the premium you pay and ensure they're passed on to the Government.
Your excess also impacts your premium. An excess is the amount you pay when you make a claim – you pay a contribution towards the claim and your insurer pays the rest of the costs. When you first take out your policy and each year upon renewal, you can choose an excess to suit your situation. You can choose to set a higher excess, which will lower your overall premium (the sum you pay fortnightly, monthly or yearly for your insurance), but you will need to pay this higher excess amount at claim time.
In recent times, premiums across the insurance industry have also been affected by inflation, shortages and rising costs of building materials, and more frequent and severe weather events across New Zealand causing an increase in claims and, therefore, in our reinsurance costs. As a responsible insurer, it's very important that we price the risk we take on fairly and accurately – so we can be here for our customers when they need us.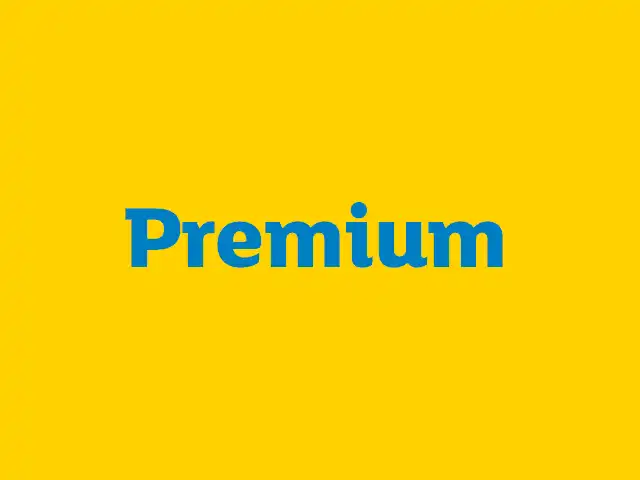 What impacts my home insurance base premium?
When insuring your home, your insurer will ask several questions to help you decide on the right level of cover for you and your situation. Some of the key pieces of information that impact your base premium include your sum insured, the location of your home, whether you have a house alarm and the age of the house. Some areas of New Zealand are more prone to natural disasters or severe weather events than others. In taking on customers whose likelihood of needing to make a claim is greater, the insurance provider takes on a higher risk, which is why the location of the home you're insuring can impact your premium.
What impacts my car insurance base premium?
Similarly to home premiums, calculating the premium for your car takes into account a number of different factors. Some of those factors are based on you as an individual (your age and location), some are based on your vehicle (the type of car you drive, its value) and some are external and out of anyone's control. For example, the rising cost of repairs, or an increase in the number of claims.
An example of how premiums are calculated
Nikau and Leila recently purchased a new house in Auckland and decided to take out a Home Insurance Policy with AA Insurance. Their total premium price is made up of a base premium, a Fire and Emergency levy, an Earthquake levy and GST. At their convenience, Nikau and Leila will be able to view their premium breakdown table on their new Home Insurance Policy letter.
221B Baker Street
Home Insurance
While we don't display premium breakdowns on our policy notices in this way, the graph below is visually indicative of how a standard Home Insurance Policy premium is calculated.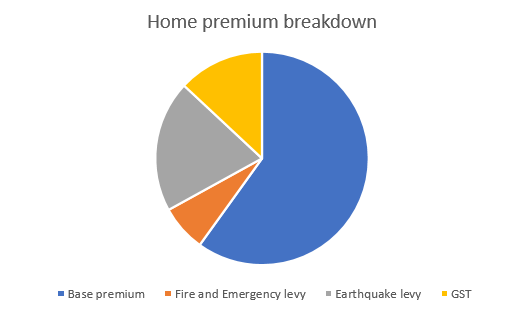 Key takeaways
A premium is the dollar amount that you pay for an insurance policy each year. This is made up of:
a base premium which goes to your insurance company

taxes and levies, which are passed on to the Government
Many other factors can impact the amount of premium that insurers charge, such as what you're insuring and the level of cover you choose. Your excess can also affect your premium, and generally the larger the excess you choose, the smaller the premium. You can review your premium and excess amounts online via My AA Insurance or by getting in touch with a member of our team.
Any questions?
Now's a great time to review your insurance. We recommend checking your details are up to date and ensuring the policy and cover you've chosen is right for you and your insurance needs.
If you have any questions about your insurance, need to update your AA Insurance policies or would like a quote, don't hesitate to contact us. We're open from 8am to 8pm weekdays and from 8am to 6pm weekends and public holidays.
This blog provides general information only and is not intended to be a recommendation or personalised financial advice. Excesses, terms, conditions, limits and exclusions apply to AA Insurance Limited's policies. Please check the policy wording for details of cover. The provision of cover is subject to the underwriting criteria that apply at the time.
Have a question for us?
Find out why we're consistently awarded best insurer and most satisfied customers:
Make an online enquiry
Call us on 0800 500 231
8am-8pm Monday to Friday.  8am-6pm weekends & holidays