23/06/2022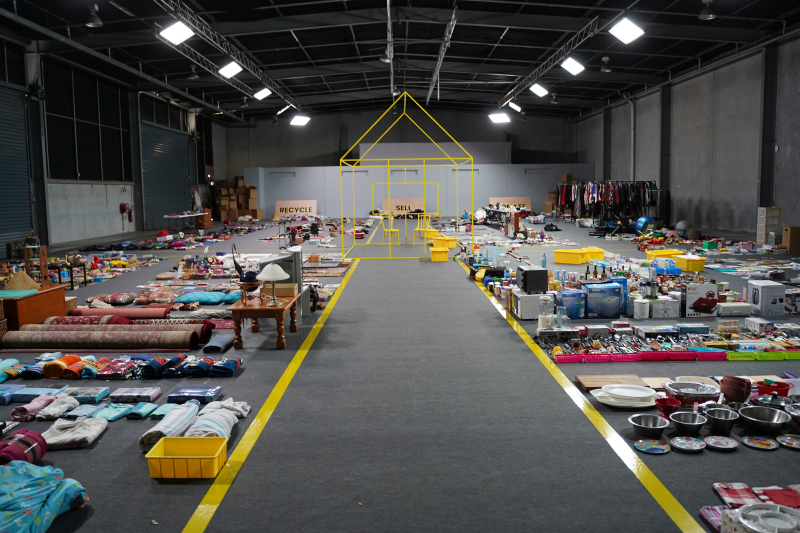 You'd probably be surprised by how much stuff you own. We all have different belongings and different amounts of stuff. You might not think your stuff is worth much, but it could cost you more than you expect to replace everything in one go. That's where contents insurance comes into play.
Did you know that the average renters' contents we insure totals approximately $46,000? And our homeowner occupiers' average contents cover is approximately $82,000 or more depending on the type of contents they have and the size of their home. It's not just the laptops, jewellery and clothes. People often forget about the more common household items like bed linen, books, pots and pans.
Why should you consider getting contents insurance?
Depending on the level and type of cover you choose, contents insurance can help protect you from the unexpected costs of sudden, unforeseen and unintended damage or loss, and from specific events, such as burglary, fire, flood, storm and natural disaster.
Contents insurance is cover for possessions kept in your home that aren't part of the structure or building, such as furniture, jewellery, clothing and electrical goods, like your TV, computer and laptop. Some insurance policies also cover you when you're travelling around New Zealand, so, if something happens to your laptop or jewellery when you're on the road, you'll be able to claim for it under your contents insurance policy.
Your insurance may also protect you against legal liability. If you accidentally damage someone else's property, such as knocking over a television in a store, and you are held legally liable for the damage, your contents insurance policy may cover some of the cost. At AA Insurance, we cover you up to $2 million if you are legally liable for accidentally damaging someone else's property. Before purchasing insurance, it's important to look closely at the policy wording and understand what's included and what's excluded.
Another benefit of having insurance is that your insurer may be able to assist you in getting things sorted after an event. At AA Insurance, our dedicated team of insurance specialists are on hand to ensure any damaged or stolen property covered by your policy is repaired or replaced as quickly as possible They can also help you find temporary accommodation if you need it so that you don't have to worry about it.
Choosing your level of cover
Different insurance companies offer different kinds of cover to choose from. Your choice will determine what events are covered, how much you pay in premium and how your claim will be settled. It's important to consider all these factors when purchasing a policy, to make sure you fully understand what you're covered for.
At AA Insurance, we offer two different contents insurance options to allow you to choose the policy that best suits your situation.
Our Contents Insurance Policy is our most comprehensive policy, which provides cover for accidental loss and damage as well as theft, burglary and bigger events like a storm, fire, flood or natural disaster.

Our Limited Contents Insurance Policy may suit you if you only want to cover the events that are hardest to recover from, such as burglary, storm, fire, flood and natural disaster. Although this policy covers you if you accidentally damage someone else's property and are legally liable for the damage, it does not cover you for accidental damage to your own property, caused by yourself or others. However, optional extras can be added to your policy so you can claim on accidental loss or damage to some important items, like your mobile phone or laptop.
You can find out more and compare our two contents insurance policies here.
Any questions?
Now's a great time to review your insurance. We recommend checking your details are up to date and ensuring the policy and cover you've chosen is right for you and your insurance needs.
If you have any questions about your insurance, need to update your AA Insurance policies or would like a quote, don't hesitate to contact us. We're open from 8am to 8pm weekdays and from 8am to 6pm weekends and public holidays.
This blog provides general information only and is not intended to be a recommendation or personalised financial advice. Excesses, terms, conditions, limits and exclusions apply to AA Insurance Limited's policies. Please check the policy wording for details of cover. The provision of cover is subject to the underwriting criteria that apply at the time.
Have a question for us?
Find out why we're consistently awarded best insurer and most satisfied customers:
Make an online enquiry
Call us on 0800 500 231
8am-8pm Monday to Friday.  8am-6pm weekends & holidays