09/02/2022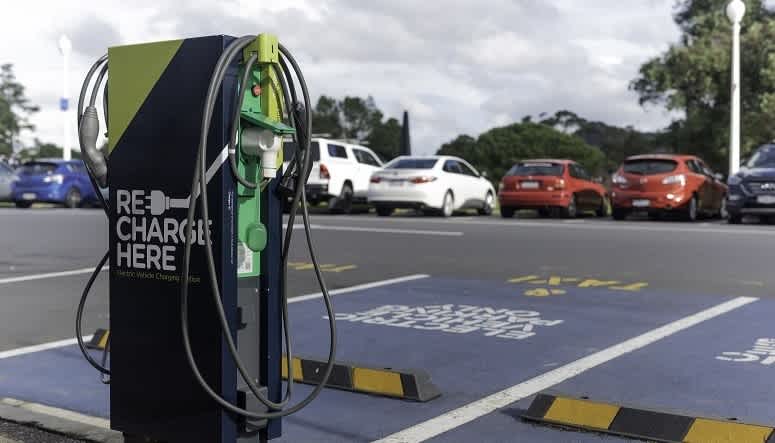 Electric vehicle registrations in New Zealand are increasing each year according to the Ministry of Transport, with Kiwis insuring electric cars, SUVs and even motorcycles. This includes entirely electric vehicles (think Nissan Leaf or Tesla), hybrids (like the Toyota Prius) and plug-in hybrids (like the Mitsubishi Outlander SUV). In this article, we've answered some commonly asked questions about electric vehicle (EV) insurance.
What is the difference between an electric vehicle, a hybrid and a plug-in hybrid?
While all of these run on electricity, some of them also use petrol. The main difference is how much:
Electric vehicles (or 'EV's) run on electric battery power only.

Hybrid vehicles use a combination of fuel and electricity. They have a small battery which recharges as you drive.

Plug-in hybrids have a large battery which recharges as you drive and can also be charged via a plug-in power point.
Does AA Insurance cover electric, hybrid and plug-in hybrid vehicles?
Yes. Common makes and models (e.g. Toyota Prius, Nissan Leaf, Tesla Model 3 and Hyundai Ioniq) may be insured by AA Insurance online or over the phone under our current car insurance policies.
Does insurance cover hybrid and electric vehicle batteries?
AA Insurance's Comprehensive vehicle insurance covers your batteries if they are damaged as part of a sudden and accidental event, fire or theft. There is also limited cover for this under Third Party, Fire and Theft policies. Battery failure or wear and tear on normal or electric vehicles is not covered under any AA Insurance policy.
Does insurance cover electric vehicle battery chargers and charging stations?
AA Insurance covers the standard charging pack and cable which comes with an electric vehicle for accidental fire or theft under our Comprehensive Car Insurance Policy and our Third Party, Fire and Theft Car Insurance Policy. If a charging station is installed in your home, this would fall under your home and/or contents policy.
Does insurance for hybrid and electric vehicles cost more than insurance for traditional vehicles?
Electric vehicles are generally no more expensive to insure than non-electric vehicles of similar age and value. Some of the key cost factors can depend on are the agreed value, engine size (or equivalent level of power), year of manufacture, driver details (such as date of birth and claims history), where you live and the level of cover you select (e.g. Third Party, Third Party, Fire and Theft or Comprehensive).
What about electric motorcycles?
Electric motorcycles are still relatively new to New Zealand. AA Insurance offers cover on the Evoke Urban S electric motorcycle at the moment and many electric mopeds/scooters and mopeds (such as the Lifan LF1200 and Niu N1).
Any questions?
Now's a great time to review your insurance. We recommend checking your details are up to date and ensuring the policy and cover you've chosen is right for you and your insurance needs.
If you have any questions about your insurance, need to update your AA Insurance policies or would like a quote, don't hesitate to contact us. We're open from 8am to 8pm weekdays and from 8am to 6pm weekends and public holidays.
This blog provides general information only and is not intended to be a recommendation or personalised financial advice. Excesses, terms, conditions, limits and exclusions apply to AA Insurance Limited's policies. Please check the policy wording for details of cover. The provision of cover is subject to the underwriting criteria that apply at the time.
Have a question for us?
Find out why we're consistently awarded best insurer and most satisfied customers:
Make an online enquiry
Call us on 0800 500 231
8am-8pm Monday to Friday.  8am-6pm weekends & holidays