We've got you covered this summer
Summer is the time for road trips and curated playlists. When you're with AA Insurance, you can relax knowing we've got the rest covered.
T&C's, excess, limits and exclusions apply to all policies.
We're here for you
We understand things can be uncertain and stressful when the unexpected happens but, rest assured, we're here to help to get things sorted as quickly as possible.
Keep up to date and get answers to common claims questions on our weather event information page.
Toka Tū Ake EQC launches Natural Hazards Portal
Toka Tū Ake EQC has launched a website that makes it easier for New Zealanders to find information on natural hazard risks in their communities.
One event, one excess
Insure your home, car and contents with us.
Have more than one policy with us and have an accident, you'll only pay one excess - the highest applicable one.
Simplifying Insurance
To help explain all the jargon found in insurance we needed a true expert, someone who is exposed to insurance queries on a day-to-day basis. And there is no one who has heard or seen more than those that live in AA Insurance call centre's...fish tank.

Member of the Fair Insurance Code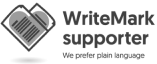 Easy-to-read policy documents

Very Strong Financial Strength Rating