31/10/2023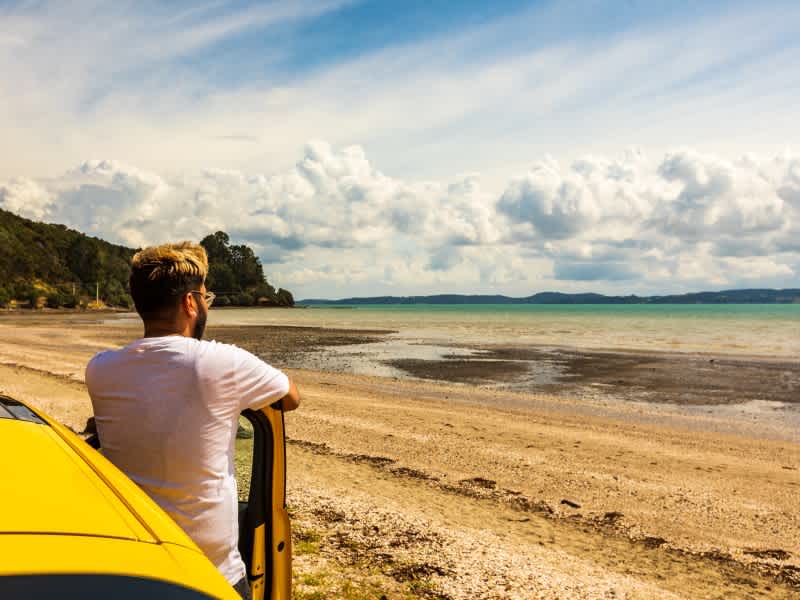 Summer is on the horizon and with it comes the festive season. You might be planning a big family reunion at your house, a holiday abroad, a road trip with friends, or maybe starting on that reno project you've been dreaming about. Here are the answers to five questions you may be asking yourself about your insurance cover during the holiday period.
1. I'm going on a road trip and want to share the driving. Will my car be covered if someone else takes the wheel?
AA Insurance's car insurance policies have an open driver policy. Your car will be covered if:
no special term has been applied to your policy

the person has your permission to drive your car

the person complies with our policy conditions and any applicable licence conditions
Please see your policy document for more information on all policy conditions that you and your drivers must comply with.
It's important to note that excesses relating to age and driving experience may apply to you and other drivers. You can find what excesses may apply, as well as any special terms, on your policy schedule.
Any drivers who will be regularly driving your car should be added to your policy as this will save you time and any potential worries you may have at claim time. You can do this quickly and easily on your My AA Insurance online account in the "Update your policy section". Feel free to get in touch if you have any questions about your car insurance.
Not all car insurance providers have an open driver policy, so it's important to check the conditions of your cover before you hit the road.
2. Will my home be covered if something happens while I'm away?
If you're one of our customers, your insurance will continue as normal if you've insured the home that you own and live in and it will be sitting empty for less than 60 consecutive days.
If you plan on being away for more than 60 consecutive days and something happens, an excess may apply to any loss occurring on or after day 61. Your unoccupied excess as well as the type of cover your home is insured for can be found on your policy schedule.
If the property is a bach or similar and you've insured it as a 'holiday home', we'll continue to provide cover when the home is left unoccupied, regardless of whether you're away from it for more or less than 60 days.
Any applicable excesses, such as the unoccupied excess, as well as the type of cover your home is insured for can be found on your policy schedule.
3. I'm renovating my home this holiday season. Do I need to tell my insurance provider?
It's a good idea to notify your insurance company about your plans and inform them of the extent of the work. You can check with them that your cover will be maintained during the work and ask whether there are any limits or limitations that apply to your cover when renovating.
Most home insurance providers will cover you for minor building work up to a certain value, but not for major renovations involving structural alterations, work on load-bearing walls, roofing or external cladding. If you're taking on a major project, you'll likely need additional insurance cover, such as Contract Works Insurance, which we can assist you with. If you're insured with us, you can find out more about how building work may affect your cover in the 'New building work' section of your policy document. We've shared a few tips to help you keep your home protected during a renovation on our blog.
Additionally, if you can't live in your home for more than 60 days while renovations are taking place, you'll need to let your insurer know as this may have an impact on your insurance if you should need to make a claim (as above).
Once the work is finished, remember to get in touch with your insurance provider to update your home's sum insured. Your sum insured is the maximum amount your insurance company will pay to rebuild your home. At AA Insurance, the sum insured is the maximum we will pay to rebuild your home after a natural disaster. For all other home claims, we use our replacement cover, which means we would fully repair, rebuild or replace your house, as long as you've taken reasonable steps to correctly estimate your home's sum insured. That's why it's so important that you review your sum insured after renovations as well as at renewal to ensure it's accurate and up to date. If you've purchased new appliances, tools, furniture or any other high value items during the renovation process, don't forget to update your contents sum insured at the same time. You can find out more about sum insured on our blog.
4. Are my presents included in my contents insurance?
Most contents insurance policies cover your belongings (including presents) up to a certain amount – your sum insured – without you needing to specify the value of each item. Your sum insured is the total amount your contents are covered for, so it's important you update it regularly to ensure you have enough cover to replace your belongings if you come to make a claim. Your sum insured should reflect the cost of replacing all of your contents at once.
Some categories of contents have adjustable limits, which means you can increase the limit if needed. For AA Insurance customers, these include but are not limited to works of art, jewellery and bicycles. So, if you hold a comprehensive Contents Insurance Policy with us and Santa gives you a new bicycle that's worth over $5,000, remember to change your adjustable event limit in the 'Update your policy' section on your My AA Insurance online account or get in touch.
It's important to remember that some categories of contents have a fixed event limit, that is, one that cannot be adjusted under your policy. This means that your insurer will only pay up to a certain amount for each category of item per single event. Children's motorcycles, for example, have a fixed limit of $5,000 under our Contents policy and $1,000 under our Limited Contents policy. For a list of all categories and limits, refer to the 'Limits on what we will pay' section of your policy document.
5. If something happens to my belongings while I'm away on holiday, will I be covered by my contents insurance policy?
Before going away, it's important you familiarise yourself with the terms of your policy and contact your insurance provider if have questions about your cover.
If you're an AA Insurance customer and are going on holiday in New Zealand, you'll be covered for the contents you take on holiday with you and the contents you leave at home while you're away.
If you're planning on being away for more than 60 days, the contents at your home address will still be covered. An additional excess will apply if you leave your home unoccupied for more than 60 days. This is noted in your policy schedule.
The contents you take with you overseas are not covered under your Contents Insurance or Limited Contents Insurance Policy. Make sure you check your policy documents before you go away so that you know what your insurance covers you for.
Read our blog for more ways you can keep your property safe this Christmas.
Any questions?
Now's a great time to review your insurance. We recommend checking your details are up to date and ensuring the policy and cover you've chosen is right for you and your insurance needs.
If you have any questions about your insurance, need to update your AA Insurance policies or would like a quote, don't hesitate to contact us. We're open from 8am to 8pm weekdays and from 8am to 6pm weekends and public holidays.
This blog provides general information only and is not intended to be a recommendation or personalised financial advice. Excesses, terms, conditions, limits and exclusions apply to AA Insurance Limited's policies. Please check the policy wording for details of cover. The provision of cover is subject to the underwriting criteria that apply at the time.
Have a question for us?
Find out why we're consistently awarded best insurer and most satisfied customers:
Make an online enquiry
Call us on 0800 500 231
8am-8pm Monday to Friday.  8am-6pm weekends & holidays